ILCA Sailing for Youth in Southern California and San Francisco Bay
Jordan Nelson, the fleet captain at Oceanside Yacht Club, sent in this photo of local youth sailor Alex Fisher, saying, "She is one of our best juniors. She is at every race with her trusty Laser (ILCA) Radial. At 13 years old she has probably put in more time on the water than most 40-year-olds. Her dad just went through some serious medical treatment this year and she never missed a race. She is a real trooper!! It would be super-cool to see her picture in the magazine or on the Insta (Sailagram)."
Thanks to Jordan for sending. Alex is looking super-cool aboard her Radial.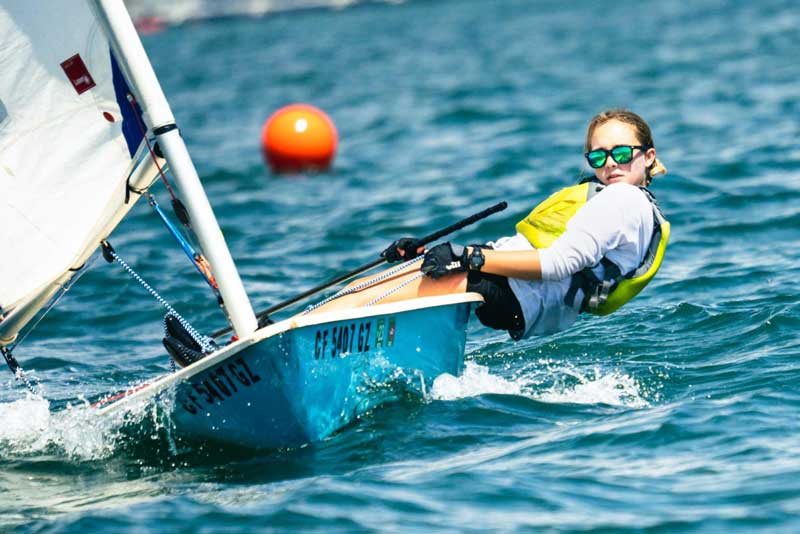 Speaking of the ILCA class, this weekend is the West Marine US Sailing Open Series being raced on San Francisco Bay, out of the St. Francis Yacht Club. Youth dinghy sailors will be sailing aboard the Formula Kite, iQFOiL, ILCA 7, ILCA 6, ILCA 4, and 470 classes. Daniela Moroz, five-time Formula Kite World Champion, will compete in the Formula Kite class after a long stint training in Europe. You can see the entry list here and follow the event here.
The District 24 (NorCal/NV) ILCA/Laser Class remains active with many Masters, Grand Masters and Legends participating in fleet events. As written in our July issue, Chris (Boomer) Boome recently won the Legends division at the Vallarta Yacht Club in Mexico. Meanwhile Bay Area youth such as Tor Svendsen, Nick Sessions, Caleb Yoslov and others are getting more competitive every day in this challenging Olympic class.
Alex Fisher is looking good for a future in the ILCA sailing.
Receive emails when 'Lectronic Latitude is updated.
SUBSCRIBE