Hurricane Harvey Still Wreaking Havoc
Editor's Note: A picture has been removed from this posting because it was brought to our attention that it was either a fake, or from a different storm entirely.
Hurricane Harvey made landfall in Louisiana early this morning, and continues to linger over southeast Texas. An estimated 30 people have been killed, and Harvey has already set a record for total rainfall in the continental United States — over 50 inches and counting — from a single tropical storm, according to the the National Weather Service. Another 15 to 25 inches of additional rain has been forecast over upper Texas and Louisiana through Friday, according to NPR. Officials say that the counties surrounding the Houston area are simply in survival mode, and that the true extent of casualties and damage will not be known for weeks.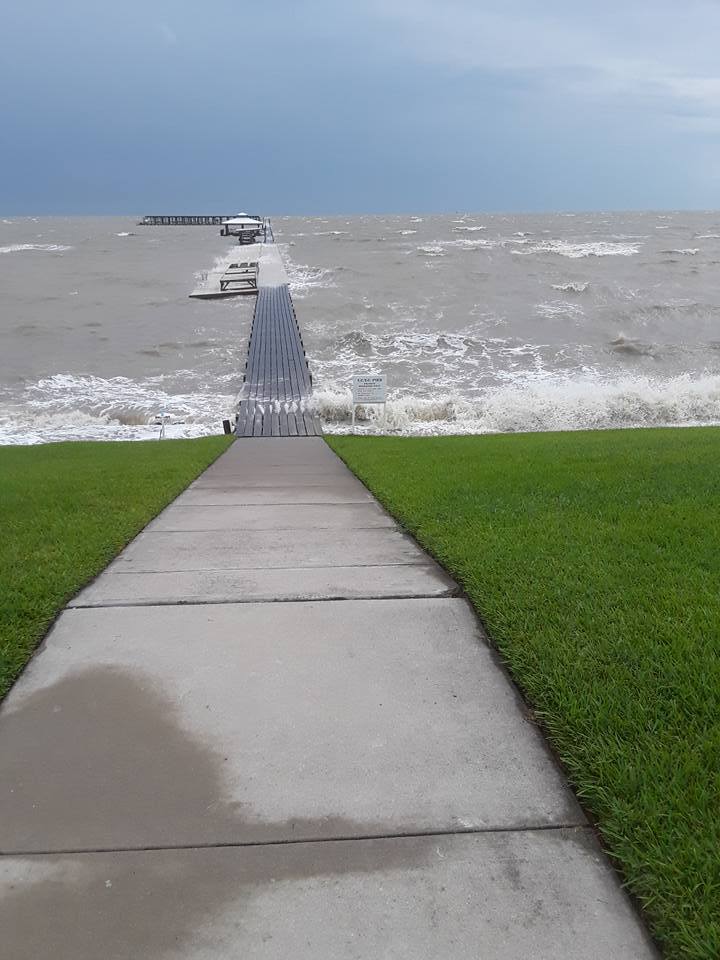 Texas's coastal and boating communities were originally in the crosshairs of a storm that was quickly upgraded from a category 2 to a category 4 late last week. Corpus Chisti — a hub for sailing and boating on the Gulf Coast — emerged with relatively minor damage.
"The full assault of the storm's 100-mile-per-hour-plus winds instead descended on Rockport and Port Aransas to the north, partially collapsing buildings, launching boats into parking lots, shredding RV parks and leaving at least one person dead," USA Today reported.
Locally, the several California-based Coast Guard units — including Air Stations in Humboldt Bay, San Francisco and San Diego — deployed on Monday for Texas. "These California-based Coast Guard crews, aircraft and response gear will join thousands of other Coast Guard and partner agency first responders from around the nation to help the people of the Gulf coast," Rear Admiral Todd Sokalzuk, the commander of the 11th Coast Guard District, said in a press release.
It's been widely reported that there are flotillas of volunteers taking to the streets, in their boats, to rescue people stranded in their homes and cars, in what's being called the 'Texas Navy'. The 'Cajun Navy', which includes volunteers from Louisiana, has also descended on Houston.
PHOTO
A Texas student told Trade Only Today that he had rescued an estimated 200 people on his boat over the course of two days. "'We were actually launching boats off on I-45 on an overpass,' Kyle Holmes, a 22-year-old Texas A&M student, told Trade Only Today late Monday afternoon after nearly 11 hours of rescues. 'So we were backing boats down the ramp on the Interstate. The feeder roads were five feet deep. It's unbelievable.'
"Holmes described boats pulling up to second-story porches in apartment buildings because the water was so deep; residents of the first floor were crammed up on the top."
Receive emails when 'Lectronic Latitude is updated.
SUBSCRIBE