Adding to the Charm of the Historic Schooner 'Viveka'
Over the years we've shared a few stories about the schooner Viveka. This week we received this story that adds to the beautiful vessel's history and charm. 
In your May 2020 issue, my friend Kelly MacDonald and I were interested to see that the Viveka has been fully restored and is sailing once more. You included a note that you were interested in learning more about this storied yacht, and this might pique your interest.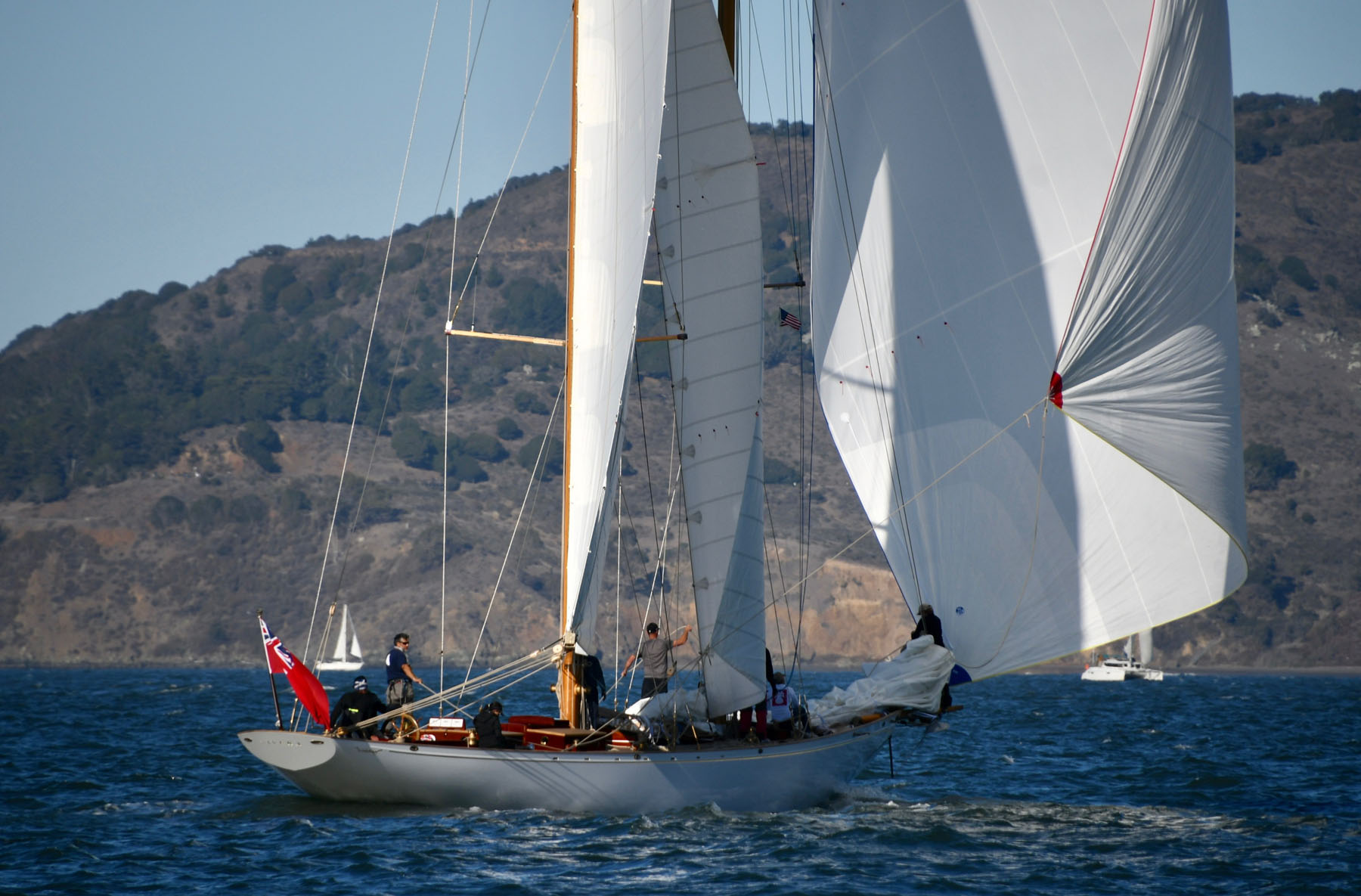 On March 14,1964, Kelly and his friend Dave Guidici were captained by the "President of the Pacific Ocean," Merle Peterson, on the Viveka out into San Francisco Bay, launching from the Trident restaurant in Sausalito. Also aboard were a LIFE Magazine reporter and journalist and several volunteers. Why the press? Kelly and Dave — both teenagers — were in the final phases of launching the would-be first civilian satellite into Earth orbit.
The project, "Searcher," had been vetted by scientists at NASA, industry giant Lockheed, and the University of California. $40,000 worth of supplies (half the total cost) had also been donated to the effort.
The plan was to lift a balloon to 100,00 feet, and from there release a four-stage rocket, dropping the 1lb "Searcher" into orbit. This particular expedition on the Viveka, dubbed Project Epsilon, was orchestrated to elude the local fire marshal, who couldn't stop the boys from blasting off out at sea. It was also ostensibly to test whether to equip their rocket with stabilizing fins, or to set it spinning with a special motor — but as Kelly will attest, that was more just a ploy to keep the public and the press engaged in the saga.
The exploit was documented in the April 24, 1964, edition of LIFE, including many pictures aboard the Viveka from that day 57 years ago.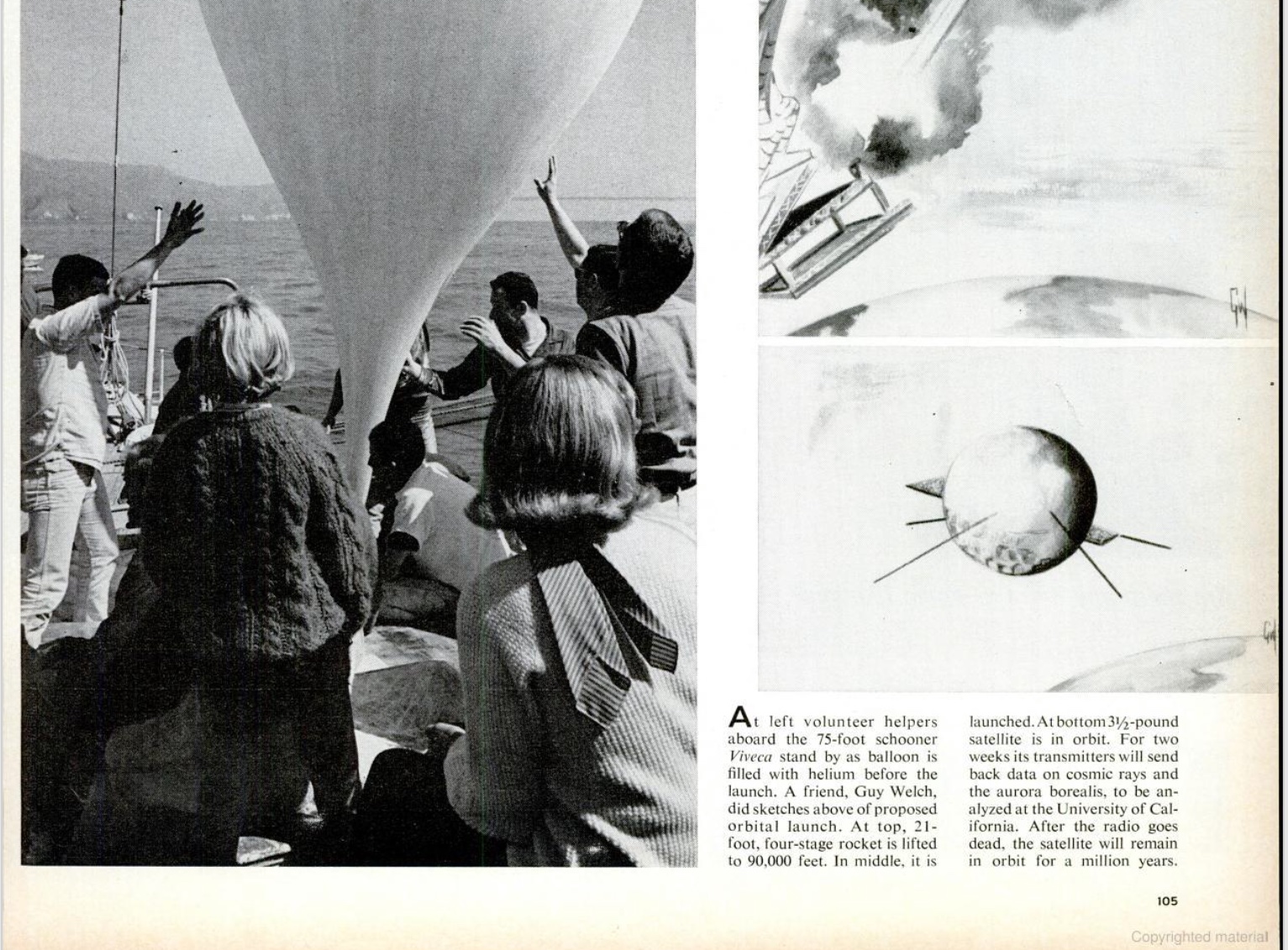 Natalya also says she's working on a project to document the fuller version of this story and would love to see photos or hear any news of Viveka's current life. Do you have any updated or historic information to share? Write us here at [email protected].
Receive emails when 'Lectronic Latitude is updated.
SUBSCRIBE