High Winds Batter Clipper Race
Brutal seas and hurricane force winds battered racers participating in this year's Clipper Round the World Race. The 12 identical Clipper 70s started Leg 4 from South Africa heading toward the 'Roaring Forties' via the Indian Ocean. Some boats have seen winds in excess of 50 knots while crews struggle to sail safely.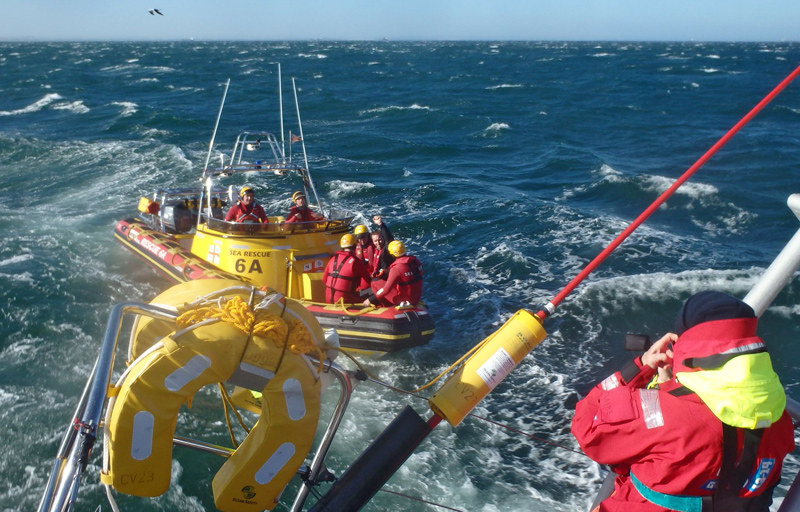 Injuries have been minimal but, on Thursday, two crewmembers were rescued at sea by the South African Coast Guard. Michelle Porter, 36, from London, broke her arm aboard the Derry~Londonderry~Doire after a massive breaking wave hit the boat sideways. The boat has diverted to South Africa's Port Elizabeth in order to safely transfer Porter to a hospital for treatment. "Although she wanted to continue, the thought of running out of pain killers a week from now and having to do a boat-boat transfer with an oil tanker in the Southern Ocean would put Michelle, the boat and all the crew at serious risk," says skipper Sean McCarter.
David Griffen, 40, injured his calf on Mission Performance's foredeck and was also evacuated. "We were on the bow preparing to take down the head sail," says Porter. "I had my back to the bow, down on one knee when a wave broke over me. My leg was flat but the wave pushed me up against the cleat. Then a much heavier wave hit me square in the back, impaling my calf on the cleat.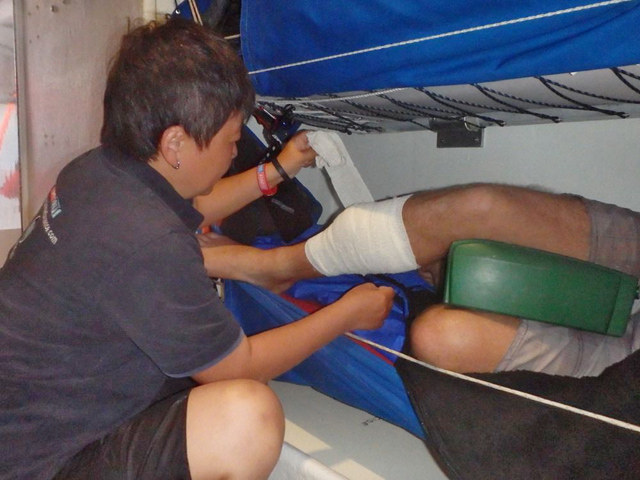 Conditions were very rough when the crewmembers were injured. Reports of 50-60 knots of wind and high seas were common. But the teams are determined to soldier on. "The crew have never seen weather conditions or a sea state like this before but they have all been amazing," says Clipper veteran skipper Pete Stirling, 47, from Hampshire, sailing on Jamaica Get All Right. "I've only seen weather conditions worse than this once before, and that was in the North Pacific on the Clipper 2009-10 Race."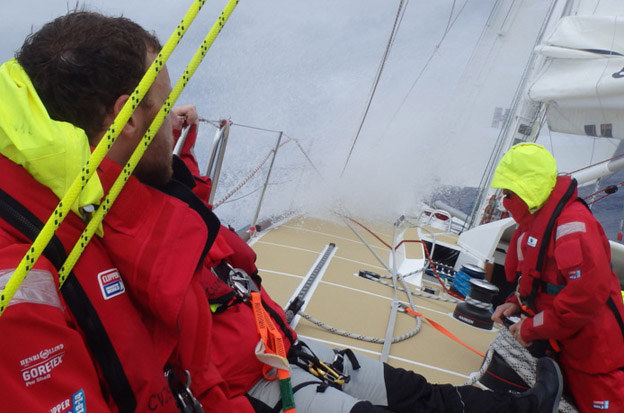 This is the fourth of 16 legs for the mostly amateur crews. They are expected to reach the finish line of Leg 4 at Albany in Western Australia by month's end. Leg 10 brings the Clipper 70s 5,800 miles from Qingdao, China to San Francisco, arriving in the Bay after the first week of April. Should be a party!
Receive emails when 'Lectronic Latitude is updated.
SUBSCRIBE