Help Put Art on the Bottom of the Ocean?
"My name is Bob Schuler. I am a New York artist who, as part of the Tethys Project, has slowly been circumnavigating the globe and dropping sculpted granite cubes overboard every 100 miles along the way. The blocks are 16-inch granite cubes that weigh about about 430 pounds each. They have text and designs cut in the faces. Scientists tell me that the cubes, depending on where they land on the bottom, should last 60 to 200 million years.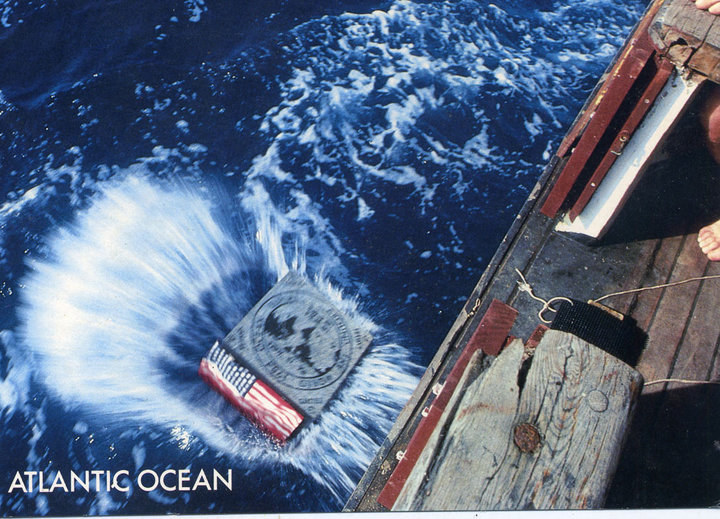 "I started the Tethys Project in '84 as a way of creating a 'necklace' of granite cubes on the ocean bottom around the world. I simply want to leave a mark on or in the earth that would reflect my take on the culture I've lived in. I express my take in the images I've sculpted on the cubes.
"In '85, we dropped 40 cubes in 60 days while sailing across the Atlantic on a 100-year-old, 60-ft Dutch double-ender. So it can be done.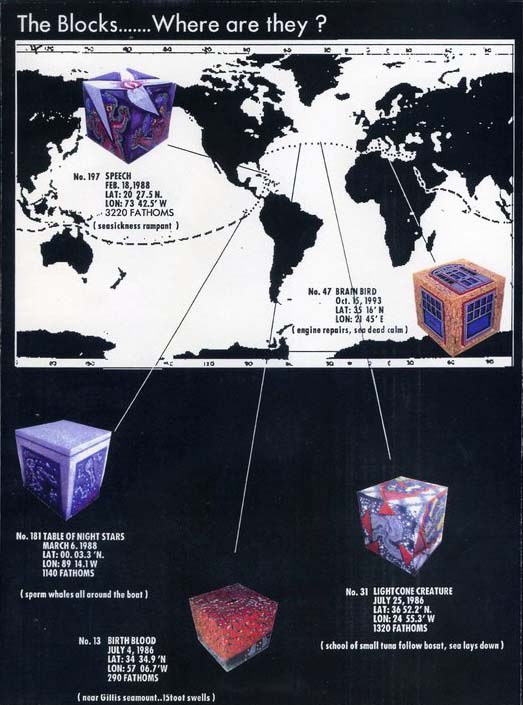 "Because my next leg, from the Galapagos to Tahiti, fits the Pacific Puddle Jump itinerary so well, I wondered if there might be ways for the Tethys Project to interface with Puddle Jumpers. I am currently working with a skipper from San Francisco who has a boat that can handle the job of dropping some of the cubes. I also have several documentary producers interested in film/video production of the trip.
"But a documentary involving more boats and more people would be vastly more interesting, so I was thinking that the Tethys Project could supply boats planning to make the crossing via the the Galapagos or even Mexico with cubes that their crews could push overboard at given points along the way. Naturally, we would provide instructions on how to push the blocks over and where to do it. We also would expect that the pushing of the cubes overboard would be recorded in some way. We might even be able to supply some of the cameras. And since the boats will be in radio contact, even casual deck talk could be recorded, helping make for more interesting documentation.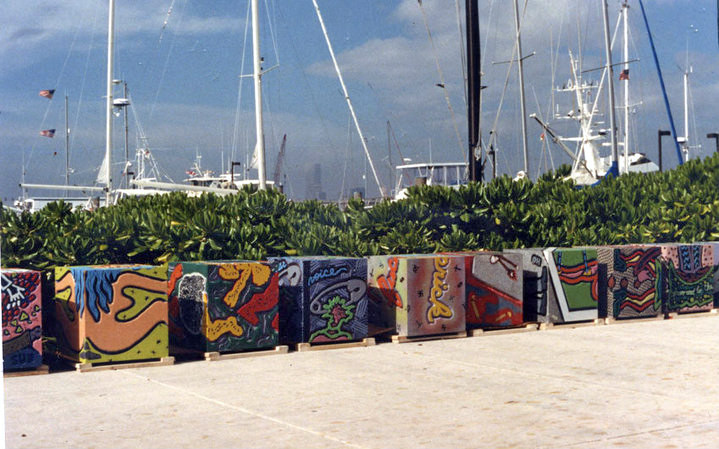 "For their service, we would reimburse each boat to the tune of $1,000. What I need to know is if there are any Puddle Jumpers interested in collaborating with Tethys in the manner described. If so, please visit our Facebook page and/or contact me via email.
"The money for the project comes from private patrons and grant money — although at present I am desperately looking for additional funds. I know this isn't for everyone, but what is?"
Receive emails when 'Lectronic Latitude is updated.
SUBSCRIBE