Ha-Ha Committee Out of Hibernation
With the coming of spring, creatures of all types emerge from hibernation — including Baja Ha-Ha Rally Committee members. Because the feat of organizing this massive annual event is so exhausting for the staff of its founding sponsor, Latitude 38, employees are strictly forbidden from even uttering the 'B' word during the winter months.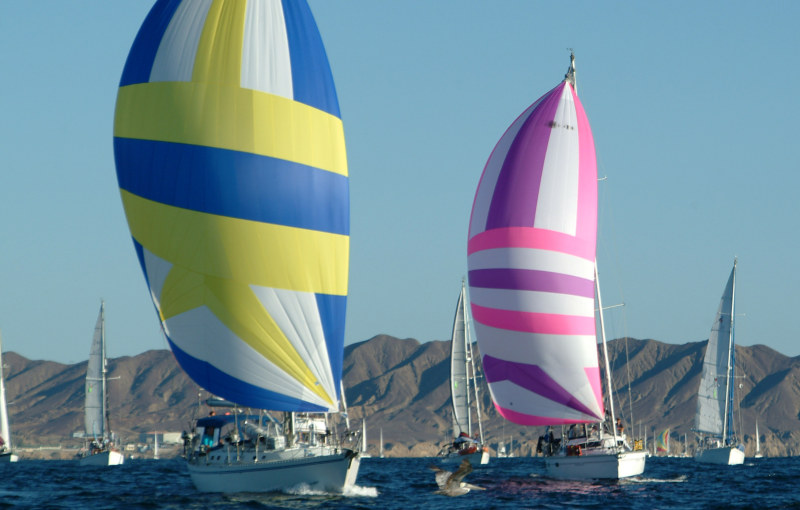 But now that spring has sprung, the 17th annual San Diego-to-Cabo rally is in the spotlight again and we're ready to tell you all about it. First, the dates for the 2010 event will be October 24 to November 6, with the Costume Kickoff Party on the 24th, the start on the 25th, and the Awards Ceremony on the 6th. Online signups will begin after 'Lectronic Latitude is posted (around noon PDT) on Monday, May 3, and all 2010 info — such as a list of important dates — will be updated at that time. The standard entry fee is $350 per boat, but skippers who are under 35 or whose boat is 35 feet or less pay the discounted rate of $300.
In the meantime, newcomers to the event can find the answers to many frequently asked questions on the current site under "About the Ha-Ha" and within the "First Timer's Guide to Mexico." Between the two documents, you can learn all the details about the event — who can enter, clearance procedures, risks and responsibilties — as well as all sorts of useful info about cruising Mexico.
In an ironic contrast to the gloom and doom of the economic meltdown, last year's Ha-Ha fleet was the largest ever, with 193 entries. We have no idea if this year's roster will top that, but early indications are that the 2010 fleet will be a whopper. At least a dozen boats currently cruising Mexico have vowed to bash back to San Diego, just so they can do the Ha-Ha run again.
Receive emails when 'Lectronic Latitude is updated.
SUBSCRIBE