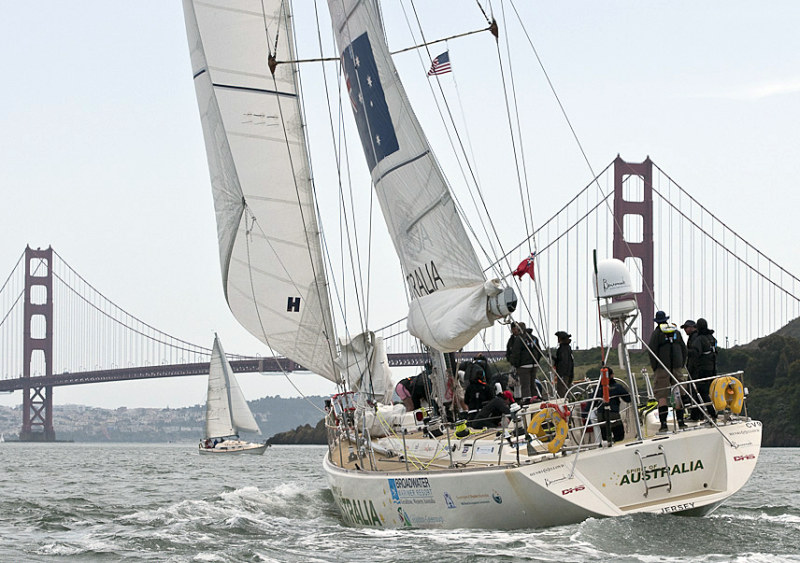 With a successful stopover behind them, the nine boats in the '09-10 Clipper 'Round the World Race will start Race 8 of the world tour tomorrow. Although we'd been hoping for a big weekend send-off, a sailor delayed in Europe by the volcano ash cloud, and the arrival of Team Finland early this morning — delayed in getting its new rig stepped in Qingdao — have pushed the start from the realm of sunshine into what's looking like a very wet day. The National Weather Service is forecasting a westerly of 10- to 20-knots with gusts to 30 knots near Angel Island, along with rain and isolated thunderstorms that will clock to the northwest and dry up a little in the evening.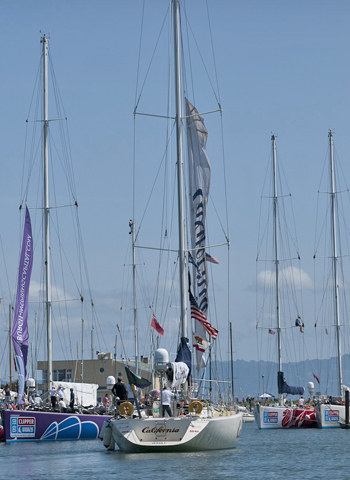 Understanding that most people won't be able to get out of work, Clipper Ventures has wisely decided to start the 3,329-mile leg to Panama in the evening. So if you can't make it down to see the fleet leave the docks at 3 p.m., or the parade of sail at 4 p.m., then grab an umbrella and a raincoat and stop by the San Francisco Marina for the 6 p.m. start. If you thought it was cool to have the Clippers visit the Bay, and want to see them come back in '11-12, then head on down and show your support.
Receive emails when 'Lectronic Latitude is updated.
SUBSCRIBE