Giving Thanks for the Bay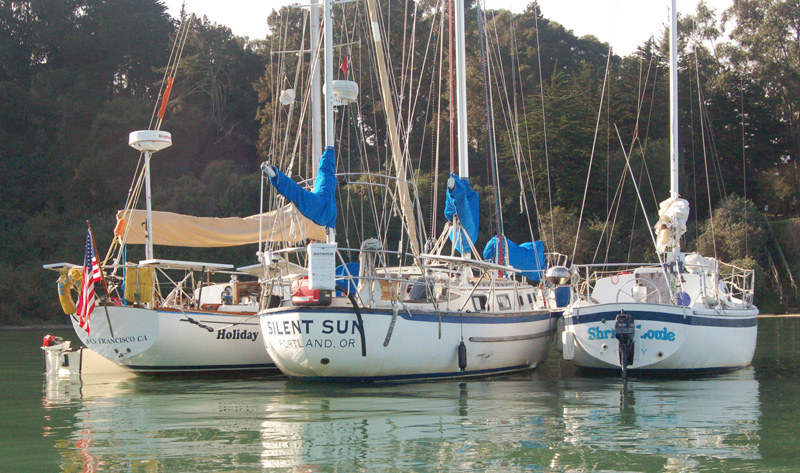 As has become our 'family tradition', this writer and her husband avoided holiday traffic and Black Friday crowds by organizing a mini-cruiseout over the weekend, inviting any number of sailing friends to join us when their schedules allowed. By 11 a.m. Thursday morning, we were the only boat anchored in Clipper Cove, having taken advantage of an unusually high tide to ensure we wouldn't run aground at the shoaly entrance. We were just drying off after the drizzly motor over and settling in with a hot cup tea when another boat — no one we knew — dropped anchor as close to us as was safely possible . . . in a harbor that could easily hold hundreds of boats! Why some boaters feel the need to snuggle up as close as possible to other boats will always remain one of life's deepest mysteries. Regardless, we had what Arlo Guthrie would have called a 'Thanksgiving meal that couldn't be beat' and enjoyed the rest of the day.
Of course our friends had their own family traditions on the Big Day, so most of them showed up on Friday. We all spent the day hopping from boat to boat, sharing tea, stories and even an outstanding cioppino. The last boat arrived late in the evening, stopped at the entrance until the tide buoyed them off, and we all made plans for some shoreside exploring the next day.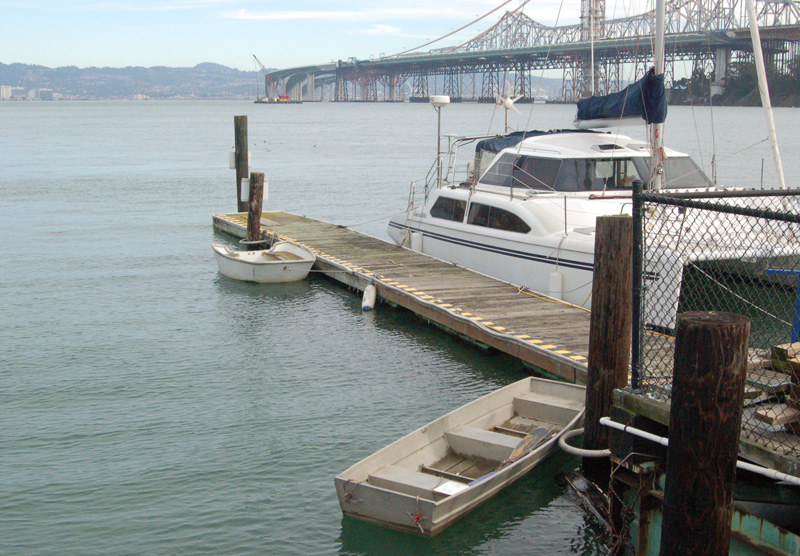 Did you know there are four wineries on Treasure Island, plus a vodka distillery? Neither did we, until we spoke with Roger Ladwig, harbormaster at Treasure Island Marina. He reminded us that folks who plan to anchor in Clipper Cove for longer than 24 hours need to call (415) 274-0382 or go to www.sftreasureisland.org to notify the Treasure Island Development Authority. He also suggested that anyone who wants to dinghy ashore at the marina, rather than at the beach, should contact him about parking at the dinghy dock. If you have big plans ashore, it might be just as easy to get overnight moorage at the marina for $1/ft.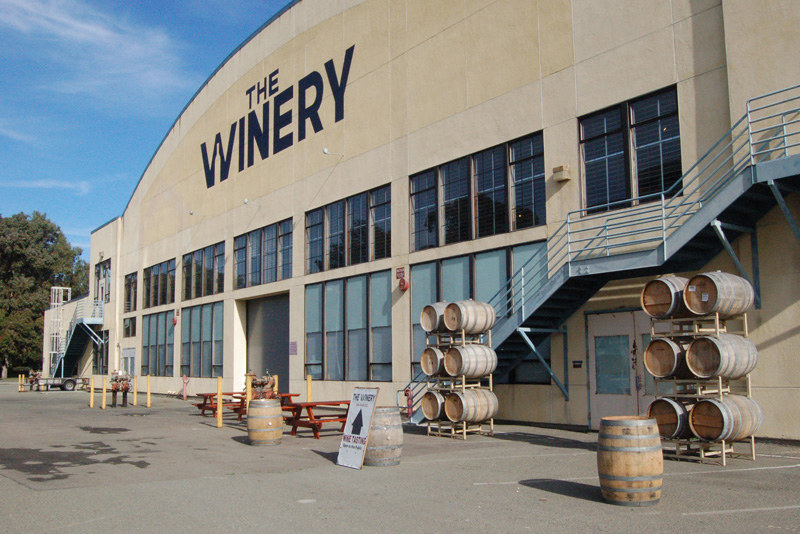 Our first stop was at The Winery, just behind the marina. We were greeted by Fiona Tropiano who confirmed there were three other wineries on the island, all of which would happily offer wine tastings if scheduled in advance. Though it's planned for the future, there is currently no transportation between the wineries, so Fiona suggested that those on foot start at the far end of the island and make The Winery the last — and most conveniently located — stop. If your yacht club would like to organize a wine tasting tour during your next Clipper Cove cruise-out, be sure to email Fiona, who can put you in touch with the other wineries.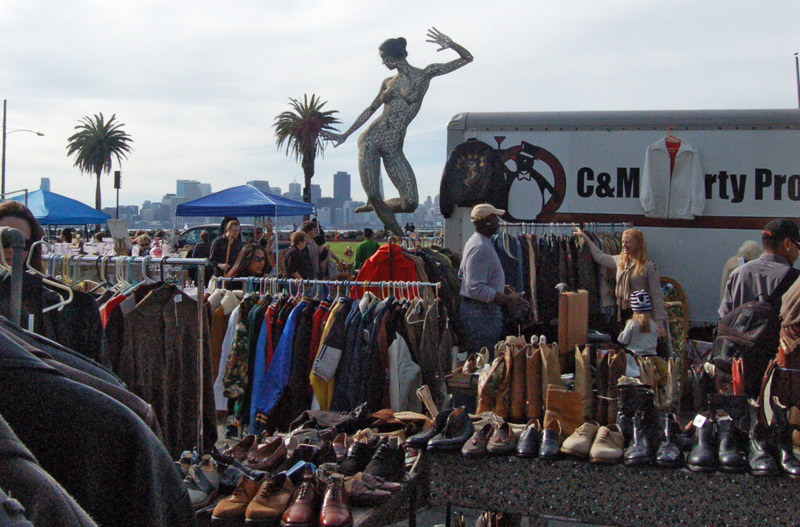 Fiona then told us about the Treasure Island Flea, a flea market/crafts fair/antique show that runs year-round on the last weekend of each month (except next month). It was just $3 to get in and was a fun way to spend the morning. We would have explored the island a while longer but a northerly piped up so we headed back to check on the boats. After the wind settled down, the Borg family headed ashore to bury some pirate treasure. Great lengths were taken to ensure the secrecy of its final resting spot — including the threat of beheading if we even hinted at its location — so it will hopefully be there when they dig it up on their next visit.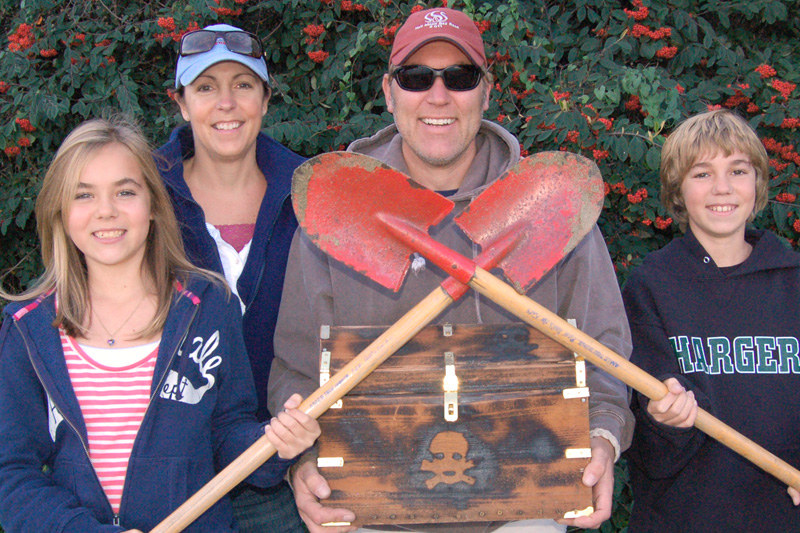 Sunday was the day to head home for most folks, but for Brian Cline and his girlfriend Margy, it was the day to leave home. The Berkeley-based couple stopped into Clipper to say adios, as they were heading to Mexico aboard their Pacific Seacraft Dana 24 Maris. Look for updates from them in upcoming issues of Latitude 38.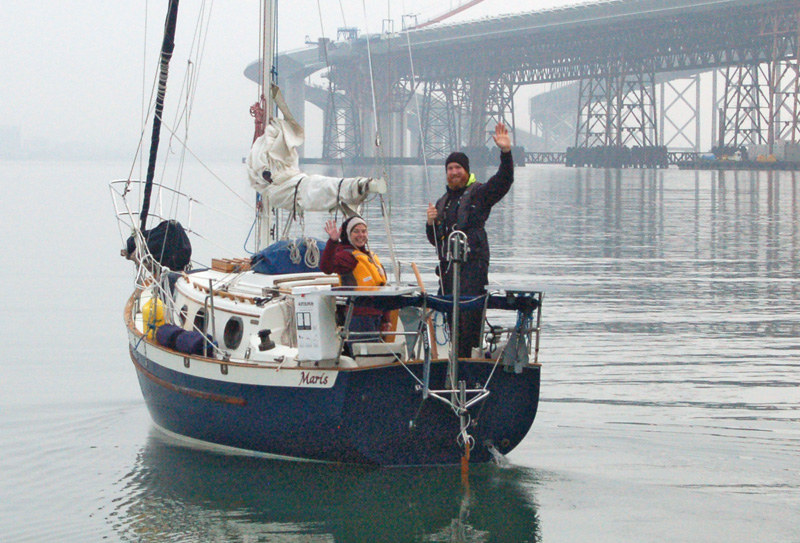 As we sailed back to Sausalito yesterday, we were impressed by the number of boats taking advantage of all the Bay has to offer in the winter. It may not be as warm as Mexico or as exotic as the South Pacific, but San Francisco Bay has a charm all her own and we're thankful to call her home.
Receive emails when 'Lectronic Latitude is updated.
SUBSCRIBE