Finally, Release of Boats from Ensenada
On Friday, March 21, the paperwork was completed to "liberate" the last of the 'embargoed' foreign boats at Marina Coral in Ensenada — nearly four months after they had been impounded. This included a total of 15 boats. Well, eleven boats and — we're not making this up — four dinghies.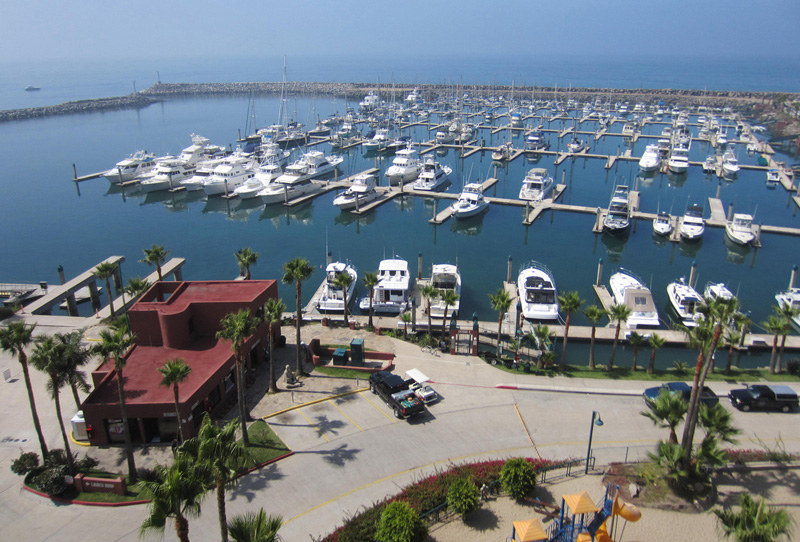 Harbormaster Fito Espinosa told Latitude that all of the boats had been legal in the first place. "Three of the boats had the original 20-year Import Permits, which AGACE agents initially didn't know anything about, which is why they put the boats in 'precautionary embargo'. Another boat, an aluminum 80-footer, was impounded because the AGACE agents couldn't find the HIN number, even though the HIN number was right on the transom where it is supposed to be. It was problems like that."
So why did it take four months to "liberate" these perfectly legal boats? "Procedures," replied Espinosa, with obvious discouragement in his voice. The release of the boats is being accompanied by a 100+ page document by AGACE. Tere Grossman, president of the Mexican Marina Owners Association reports that all but one of the boats impounded in Acapulco have been released, too.
There is no question that the impoundings have adversely affected Marina Coral's business. "Americans were too scared to bring their boats to Mexico," said Espinosa. Which is why he and representatives from eight other marinas in Mexico, plus representatives of Mexico's Tourism Department, will be at the Newport Boat Show (April 3-6) and a slightly smaller contingent will be at the Strictly Sail Show (April 10-13) in Oakland. That's all well and good, but the people who really need to make an appearance at the boat shows are members of Mexico's IRS, to explain what this was all about, and if mariners have any reason to fear a repeat in the future.
At the time of this posting, we were unable to get a count of how many of the 338 foreign boats that were originally impounded are still being held and why. We believe the number is quite small.
Receive emails when 'Lectronic Latitude is updated.
SUBSCRIBE