On Friday, March 21, the paperwork was completed to "liberate" the last of the 'embargoed' foreign boats at Marina Coral in Ensenada — nearly four months after they had been impounded. This included a total of 15 boats. Well, eleven boats and — we're not making this up — four dinghies.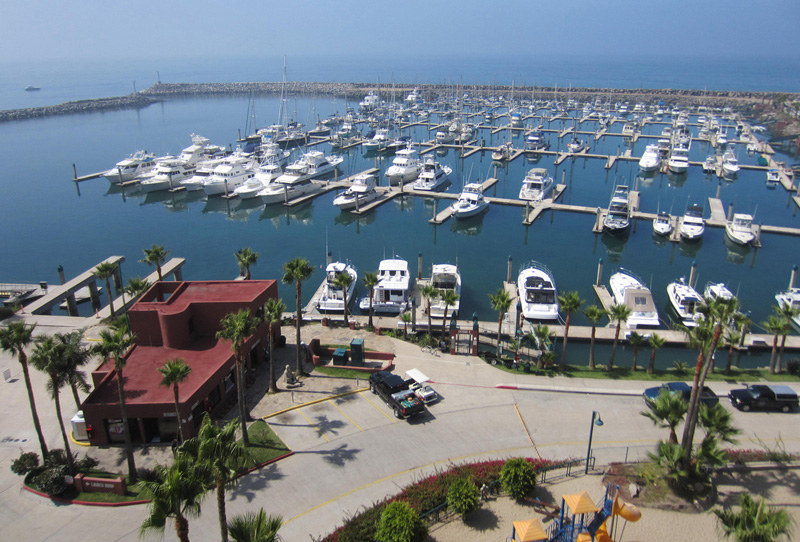 Harbormaster Fito Espinosa told Latitude that all of the boats had been legal in the first place. "Three of the boats had the original 20-year Import Permits, which AGACE agents initially didn't know anything about, which is why they put the boats in 'precautionary embargo'. Another boat, an aluminum 80-footer, was impounded because the AGACE agents couldn't find the HIN number, even though the HIN number was right on the transom where it is supposed to be. It was problems like that."
So why did it take four months to "liberate" these perfectly legal boats? "Procedures," replied Espinosa, with obvious discouragement in his voice. The release of the boats is being accompanied by a 100+ page document by AGACE. Tere Grossman, president of the Mexican Marina Owners Association reports that all but one of the boats impounded in Acapulco have been released, too.
There is no question that the impoundings have adversely affected Marina Coral's business. "Americans were too scared to bring their boats to Mexico," said Espinosa. Which is why he and representatives from eight other marinas in Mexico, plus representatives of Mexico's Tourism Department, will be at the Newport Boat Show (April 3-6) and a slightly smaller contingent will be at the Strictly Sail Show (April 10-13) in Oakland. That's all well and good, but the people who really need to make an appearance at the boat shows are members of Mexico's IRS, to explain what this was all about, and if mariners have any reason to fear a repeat in the future.
At the time of this posting, we were unable to get a count of how many of the 338 foreign boats that were originally impounded are still being held and why. We believe the number is quite small.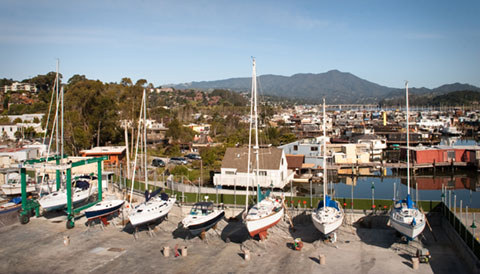 If you've been to KKMI before, you've no doubt observed that our most important assets are the talented people that make up our Teams. We are looking for marine professionals to join us in our rigging, electrical, mechanical and administrative departments. Ideal applicants have experience in the marine industry, enjoy working in a fast paced environment, and like problem solving. If you, or someone you know, might be interested, visit our website, download an application or contact Erica at (415) 332-5564.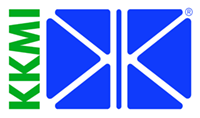 Our recent photo quiz was a snap for many Bay Area sailors, as Rat Rock lies right near a popular weekend anchorage off China Camp State Park in Marin County. Among the 100+ respondents, Dave Opheim was the first to register his correct answer — it's also sometimes referred to as Rat Island and China Camp Rock. For his speedy touch on the 'send' button, he'll receive some official Latitude 38 swag.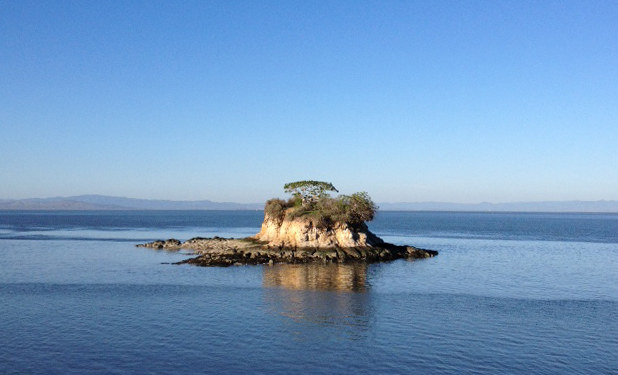 The tip we gave — to check out NOAA chart # 18654 via the online NOAA chart viewer — probably made this contest way too easy, but we think every sailor should know about this incredible resource. Sure, you may have a chartplotter in your nav station and a navigation program on your smartphone, but there are times when it's very cool and convenient to go online and peruse the details of any chart in the NOAA catalog. Suppose, for example, that you're planning a weekend excursion that involves navigating unfamiliar inshore waters that are known for shallows or obstacles — such as heading up the Delta or the Napa River. With the chart viewer you can zoom in, pan up, down, left or right, and take screen shots of particularly tricky areas. We sometimes do this, then print them out and keep them near the helm. Check it out. For once, here's an example of a few of your tax dollars put to work to create a wonderful resource.
Extra credit? Dane Faber says Rat Rock "has great history" as part of the John Wayne classic Captain Blood was filmed there. But wait a minute, that's an Errol Flynn flick. Maybe Mark Bidgood has it right when he says it was Blood Alley where the island is shown along with the China Camp pier. He adds, "A stagehand friend of mine who is long gone told me Steve McQueen swam out to the island while in the Bay Area filming Bullet. A final bit of Rat Rock notoriety comes from Bob Van Blaricom who notes, "You are making it too easy. Anyone with a current copy of the Marin County Yellow Pages will see a nice view of the cute little island named Rat Rock splashed all over the cover." They still print yellow pages? Who knew?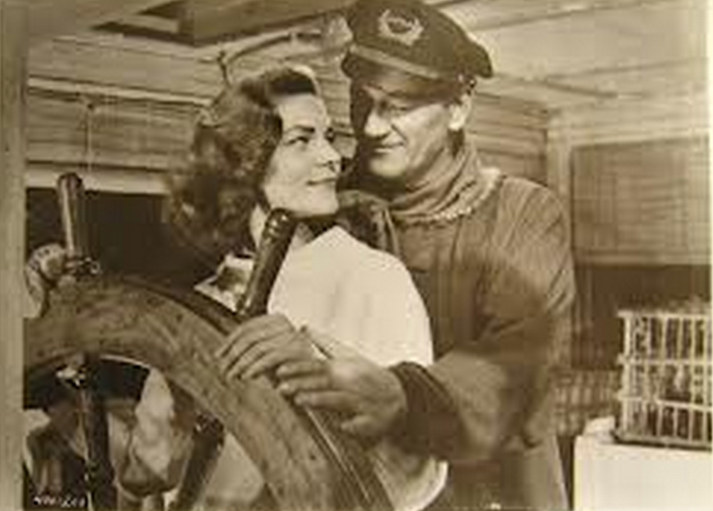 By the way, we haven't had time to check this, but we wouldn't we surprised if Rat Rock is mentioned in one of our favorite books about the Bay: Tales of the Fish Patrol, an early work by Jack London. It draws on his experiences as a fisheries patrolman when he was only sixteen, and, while not a great work of literature, it paints of delightful picture of the Bay Area when it was reasonably unpolluted, and a number of now-vanished fisheries were vibrant. One was the shrimp fishery off China Camp.
In one chapter London pisses off a big Chinese fisherman who chases him ashore on Red Rock Island. We can't remember the details, but London lived to tell about it and, of course, went on to write classics such as Call of the Wild, The Sea-Wolf, and White Fang. If our memory serves us, London's patrol craft was a small engineless gaff-rigged schooner that he singlehanded while in pursuit of poachers.
Receive emails when 'Lectronic Latitude is updated.
SUBSCRIBE