Fiji's End-of-Season Sailing Ritual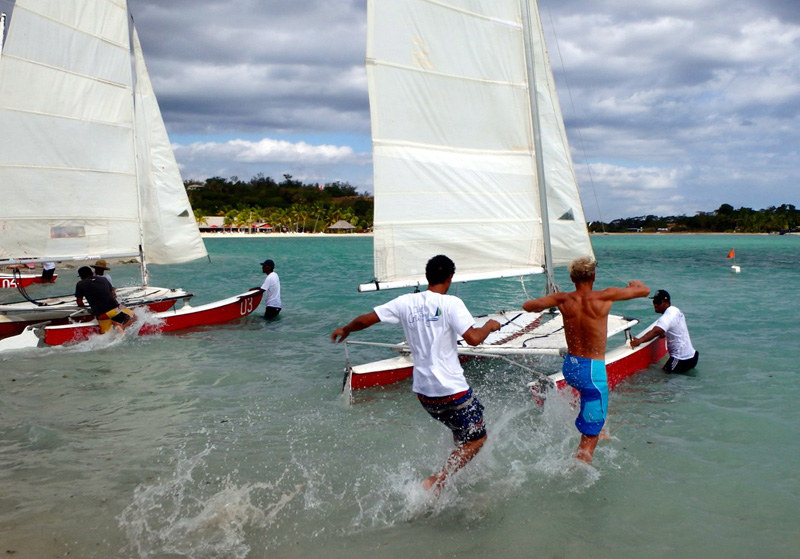 After six days of beach parties, racing and other water-based activities, the annual Musket Cove Regatta has come to a close. Staged on Western Fiji's Malolo Island, September 5 – 10 this year, the event is the South Pacific's oldest and biggest blue water regatta.
Situated just miles from world-class watersports, cruising and marine facilities, the MCR has been an end-of-the-cruising-season institution since 1984, and it is still hugely popular with international cruisers and racers. The 31st edition drew more than 80 yachts from more than a dozen nations. Despite attracting a wide range of cats and monohulls ranging in size from 27 to 72 feet, plus a few superyachts anchored on the sidelines, this year's MCR was dominated by a pair of Beneteau First 47.7s from New Zealand and Australia.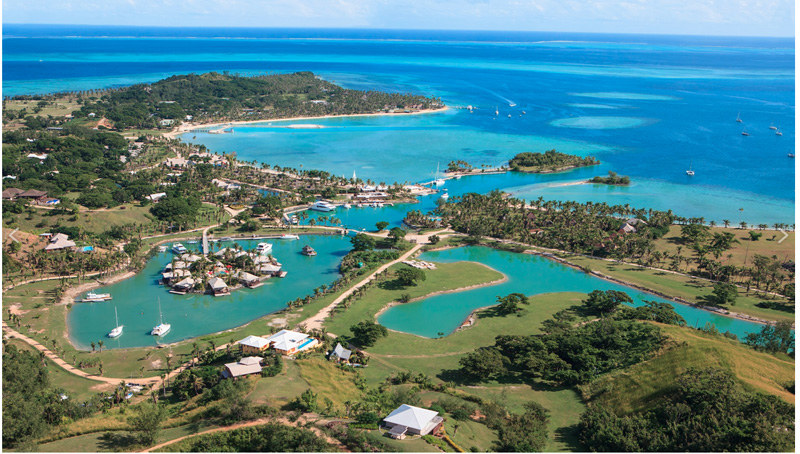 After Friday's opening ceremonies, Saturday's Pirate Day at Beachcomber Island and Sunday's 7-mile paddleboard race from Namotu Island, two dozen boats hit the starting line for Monday's Tauranga Marine Sandbank Race. With the fleet of world cruisers exhibiting an impressively high degree of racing prowess, the fleet hit the line perfectly in sync and then sailed through a narrow reef pass up to five abreast. Beating into 20+ knots of gusty southeast trade winds under sunny blue skies, the First 47.7s Laissez-Faire and the family team on Willo 1 clearly showed a speed and pointing edge over the fleet on the windy beat to Namotu Island. Holding on to finish 1-2, the sisterships from Auckland and Sydney set the tone for the week early. After the run back from Namotu Island, the fleet sailed back into the reef pass and anchored at the low-tide Sand Bar for a post-race BBQ, beer-drinking contest, 100-person tug of war and more.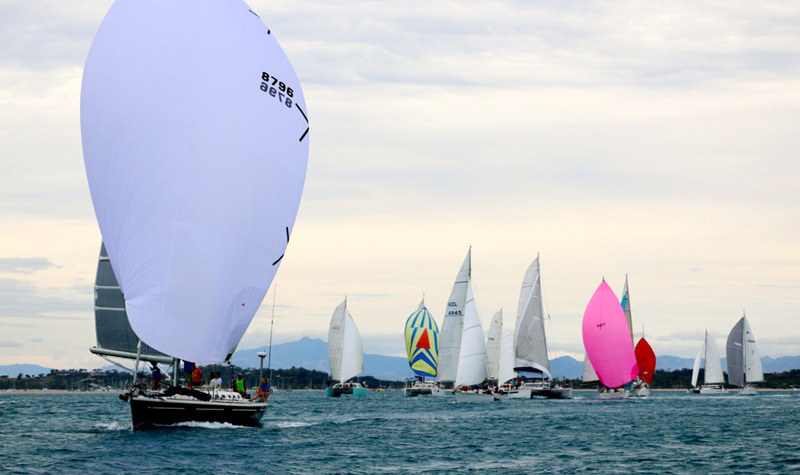 The feature race of the week was Wednesday's Fiji Water Round Malolo Classic, in which the two 47.7's lined up against 20 other boats including a handful of quick multihulls. When the start gun fired at 11 a.m., the fleet sailed a port tack broad reach from two separate starting lines before converging in a narrow channel between two reefs. With spinnakers popping up, boats jibing and the mix of big cruisers and wide cats, there was no shortage of drama, excitement and close calls. The Fiji-based Cooke 55 cat Unique sailed through the fleet on starboard before suffering a steering cable failure which led to her T-boning the Brisbane-based 47-ft cat Le Mistral, and punching a hole in her port quarter. Fortunately, there were no injuries to report and Le Mistral is already being repaired. By the time the fleet reached the north side of the island, the SE trades had shut off and transitioned to a light offshore easterly, then a light NW seabreeze which again allowed the two First 47.7s Laissez-Faire and Willo 1 to pull out to a commanding 1-2 finish.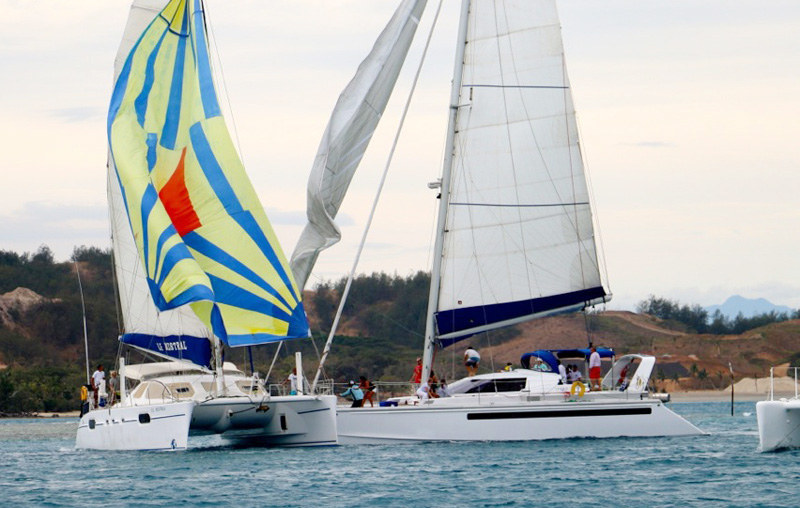 Look for our complete report on the 31st Musket Cove Regatta in the October issue of Latitude 38 magazine.
Receive emails when 'Lectronic Latitude is updated.
SUBSCRIBE