Entries Growing for 2nd Alaska Race
The Race to Alaska was born last June in the spirit of tradition, exploration, and the self-reliance of the Gold Rush. At 750 miles, R2AK claims to be North America's longest human- and wind-powered race, with the largest cash prize ($10,000) for an event of its kind.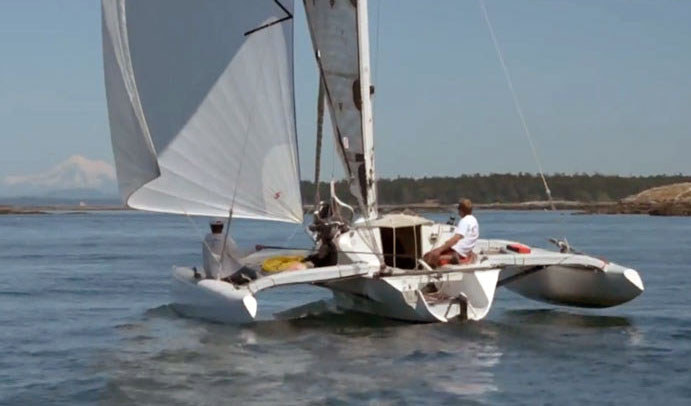 Organizers at the Northwest Maritime Center are promoting the race as being "like the Iditarod, on a boat, with a chance of drowning, being run down by a freighter, or eaten by a grizzly bear. There are squalls, killer whales, tidal currents that run upwards of 20 miles an hour, and some of the most beautiful scenery on god's green earth."
With no motors and no support, competitors sail, row and/or paddle from Port Townsend, WA, to Ketchikan, AK. Who would accept such a challenge? So far, 33 teams have signed up. Among interesting entries is one from the San Francisco Bay Area, MAD Dog Racing. Regular readers of Latitude 38's racing coverage will recall that Randy Miller's Marstrom 32, essentially a big beach cat, won the multihull division of last September's Rolex Big Boat Series and took line honors in the Santa Barbara to King Harbor Race. We assumed that 'MAD' is an acronym of the last names of team members Randy Miller, Ian Andrewes and Colin Dunphy, but the R2AK website offers some alternative interpretations: "My Ass Damp? Massively Arrogant Decision? Might Attract Driftwood?"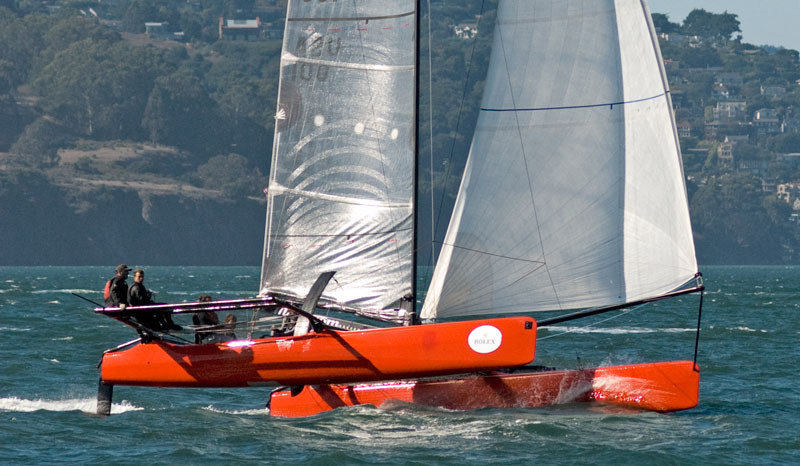 Registration will close on April 15. Between now and then 'Lectronic Latitude will profile Sistership, a women's team. In the meantime, check out www.r2ak.com.
Receive emails when 'Lectronic Latitude is updated.
SUBSCRIBE