With the Singlehanded Transpacific and Pacific Cup races to Hawaii less than six months away, preparation seminars are in full swing. Last Saturday, the SSS held an on-the-water seminar to demonstrate emergency steering systems. The seminar included a race, for which skippers secured their boats' primary steering and deployed emergency steering to get around the course. Richmond Yacht Club hosted the event again, as in 2018 and 2015.
Participating boats included two Pacific Cup entries — Kirk Denebeim's Archambault 35 Mirthmaker and Lori Tewksbury's Express 27 Hang 20 — and three past or future Singlehanded Transpacific race entries — Chris Case's Wilderness 30 Fugu, Will Lee's Hinckley SW42 Competition Sea Wisdom, and Bob Johnston's Alerion Express 38-1 Surprise!.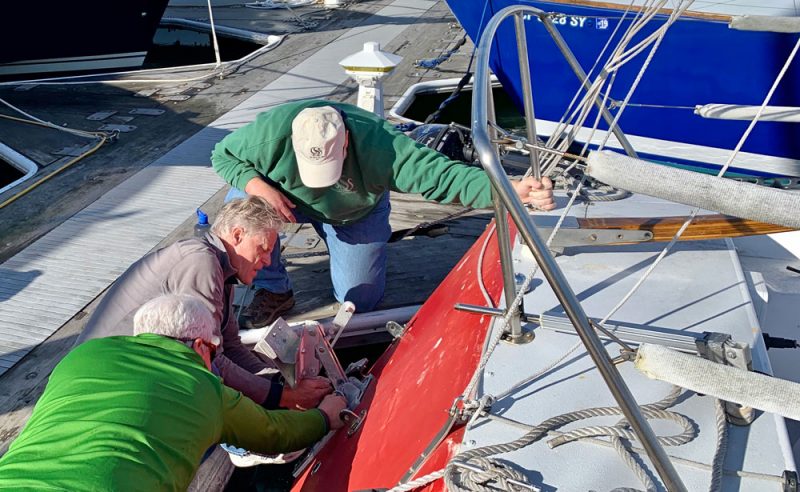 The emergency steering systems in use were a variety of professional and amateur builds. Mirthmaker won the race using a carbon cassette e-rudder built by SSS veteran and composites guru Greg Nelsen. Hang 20 also used a Nelsen-built e-rudder, borrowed from fellow Express 27 sailor and Singlehanded Transpacific race veteran George Lythcott of Taz!!.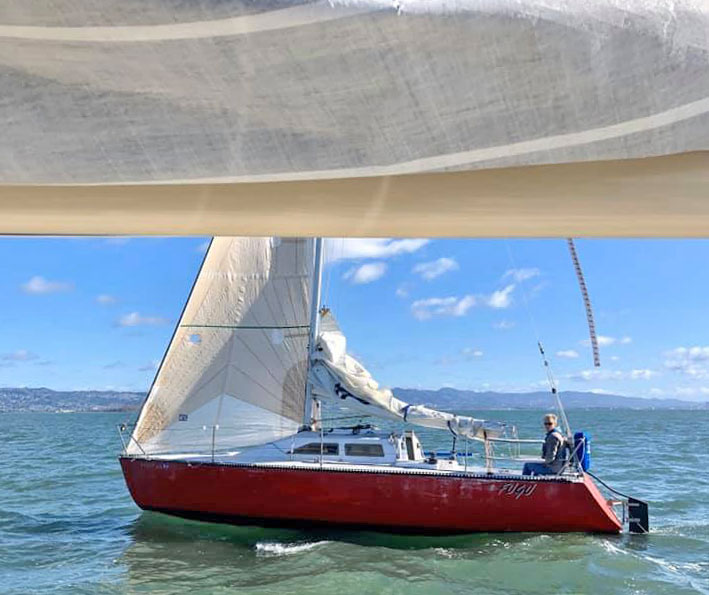 Chris Case sailed Fugu in the 2018 Singlehanded Transpacific race carrying an e-rudder blade purchased at Blue Pelican Marine and mounted on a self-built frame on Fugu's sloped transom. Sea Wisdom demonstrated a Hydrovane, which includes a dedicated rudder blade that doesn't require separate mounting. Both boats had no problem sailing out to the Bob Klein buoy (near Southampton Shoal) and back using these systems.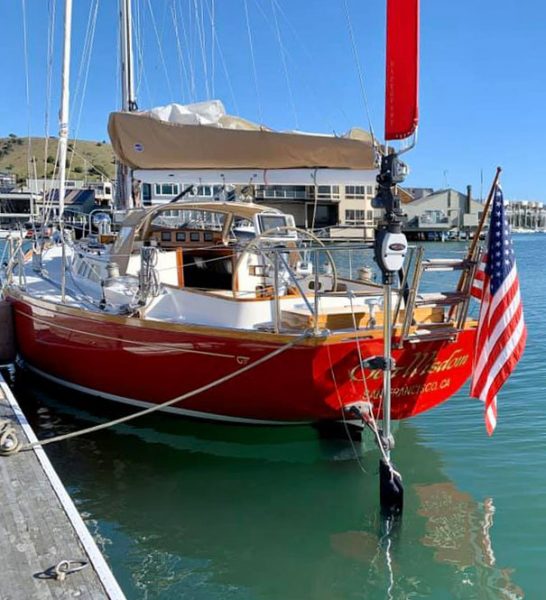 Surprise! tested a Burke Seabrake drogue. Its bridle lines were led to the ends of a whisker pole mounted near the mast to provide a pivot point over the keel. Based on videos and a prior test, Bob concluded that the drogue would work if sailing downwind. However, it did not steer adequately to allow Surprise! to sail upwind to exit Richmond's Potrero Reach.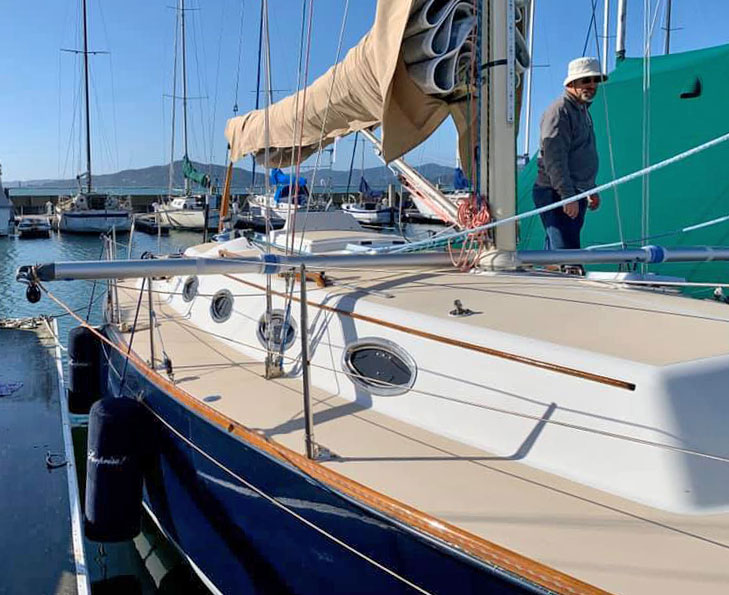 Both the Pacific Cup and Singlehanded Transpacific races require emergency steering systems, and the race inspectors may require that the systems be demonstrated. Saturday's seminar and race was a chance to see what worked and what didn't, giving skippers a jump on meeting these requirements.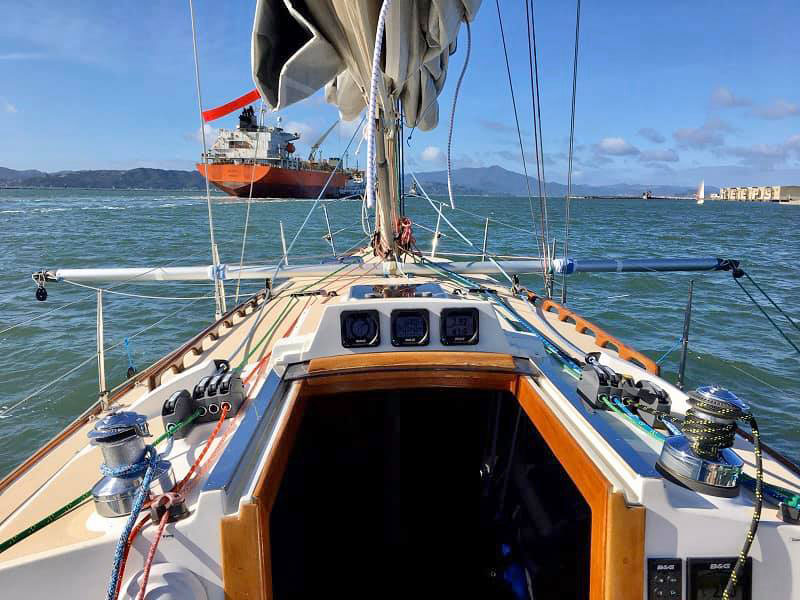 Seminar participants not bringing their own boats assisted as crew. The group held a debrief after the race, and another Singlehanded Transpacific veteran, Alan Hebert, brought the cassette rudder system he's building for a future race.
See more photos on the SSS Forum. Caution: This forum may be habit-forming!
Receive emails when 'Lectronic Latitude is updated.
SUBSCRIBE