A Question About the Capacity (and Range) of Electric Outboard Motors on Daysailers
Hobart Bartshire, a shipwright from San Rafael, first contacted us several years ago when we started writing about our new-to-us-at-the-time Columbia Challenger Esprit. It was satisfying to know that we, and our 54-year-old boat, had a "following." Hobart is also a student of climate science, and wrote us recently with a question about electric motors.
"I'm way behind on reading Lat 38s, and only opened the April '22 copy recently to find your report on electric propulsion for boats, where you wrote, 'Gunning said that in this day and age, not having an electric motor in a daysailer is almost silly.'" Hobart was referring to Mike Gunning, the co-owner of Electric Yachts.
"Does that mean the daysailer you had at Lowrie Harbor could have been fitted with an electric motor able to push it all the way out the Canal and [into] the open Bay, then back to Lowrie at the end of a sail? My 22-ft daysailer seems way too heavy for the available electric outboards."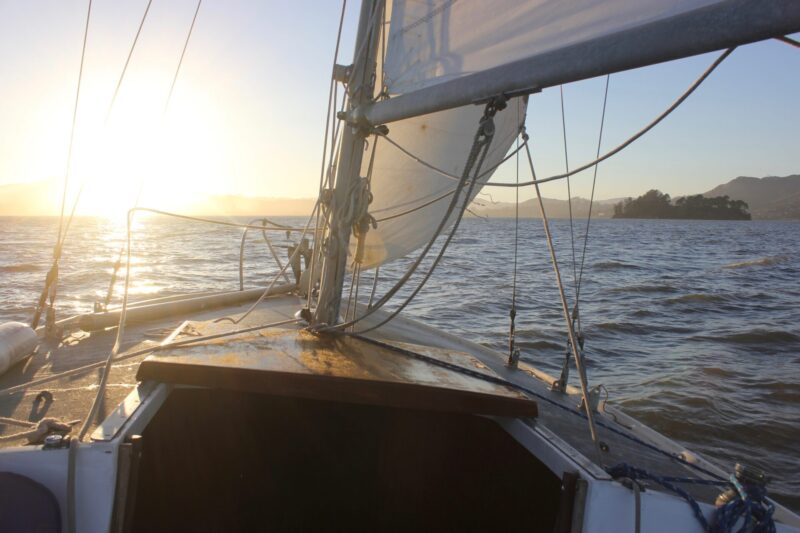 "Am I mistaken, and need some enlightenment? The 4.5 Evinrude two-cycle kicker I have now is barely adequate. Any suggestions about such a dilemma?"
That is a great question, but we don't know the answer. The Columbia 24 Challengers "displaced 3,930 pounds and carried 1,800 pounds of lead ballast," according to the Wikipedia page.
Can today's electric outboard motors handle that kind of weight? Motoring down the San Rafael Canal generally took about 20 to 25 minutes; it was possible to sail some of it, but not the entire thing, as the wind angles changed quite a bit, and the channel was very narrow back then. (It has since been dredged.)
What say you, Latitude Nation? Does anyone have first- (or second- or third-) hand experience with electric outboards on daysailers?
Please comment below, or email us here.
Receive emails when 'Lectronic Latitude is updated.
SUBSCRIBE