Delta Doo Dah at Owl Harbor's Color Rhapsody Extravaganza
Devery Stockon and her crew at Owl Harbor Marina really outdid themselves this year, perhaps making up for last year's hiatus. Their annual tenant party pulled out all the stops, and Delta Doo Dah cruisers were invited.
Dinghy Poker Run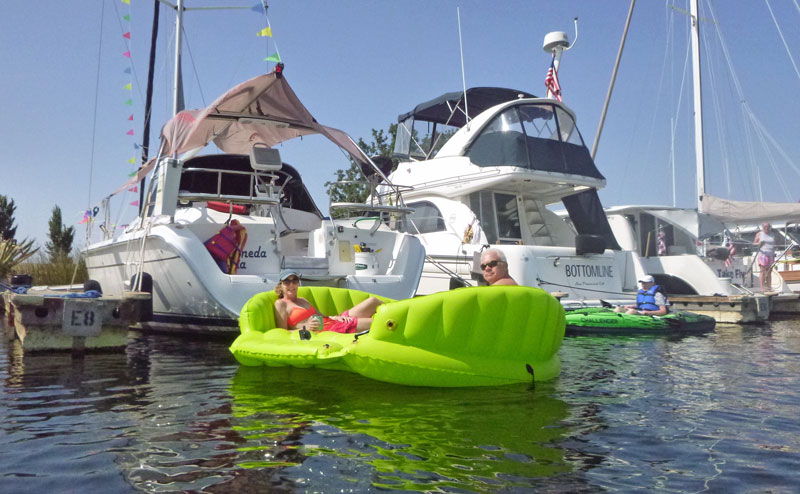 The day's events started with a dinghy poker run in the morning. The fleet of small craft (and even one craft-less swimmer) made its way from dock to dock picking up poker cards.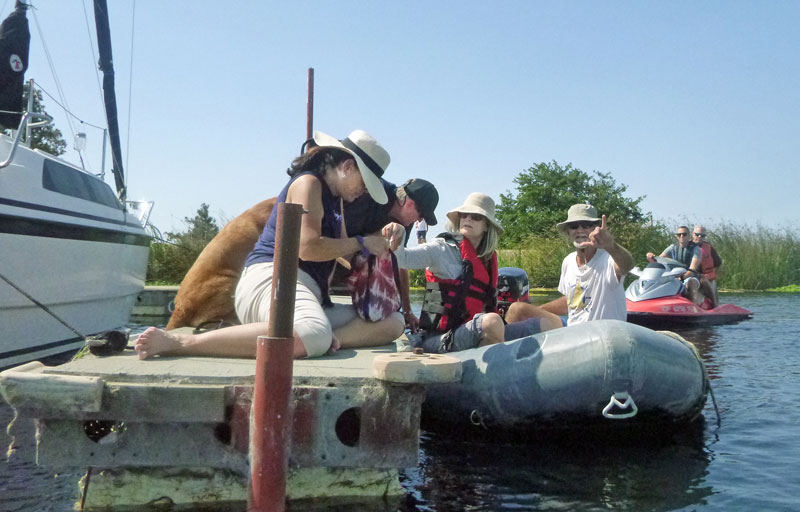 The best five-card stud poker hand won $100 and the low hand won $50 in cold hard cash.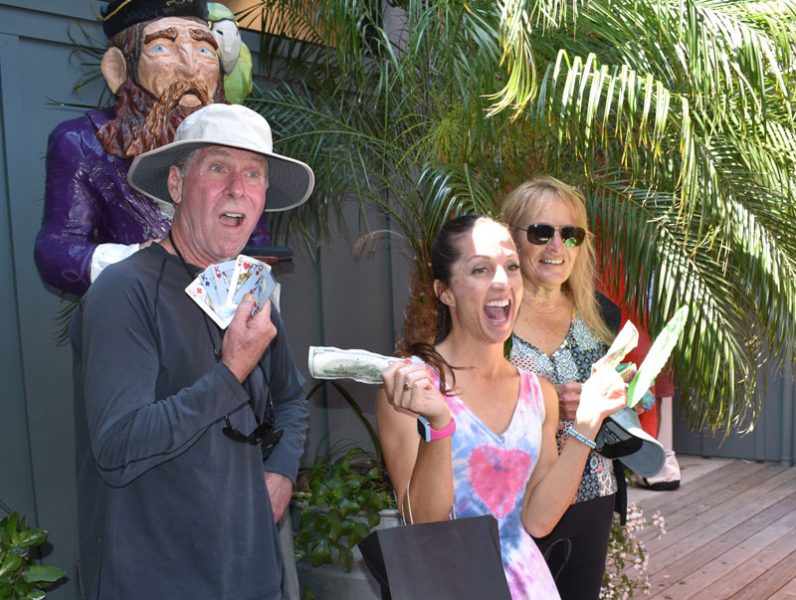 Back on Land
Partygoers whiled away the relaxing afternoon in the shade of colorful umbrellas and white paper lanterns.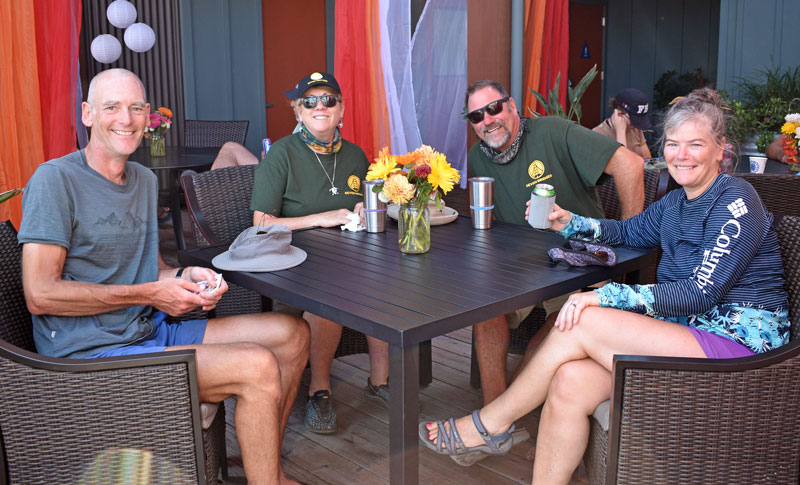 Artists could try their hand contributing to a group painting, and a tie-dye station was set up under the trees below the levee.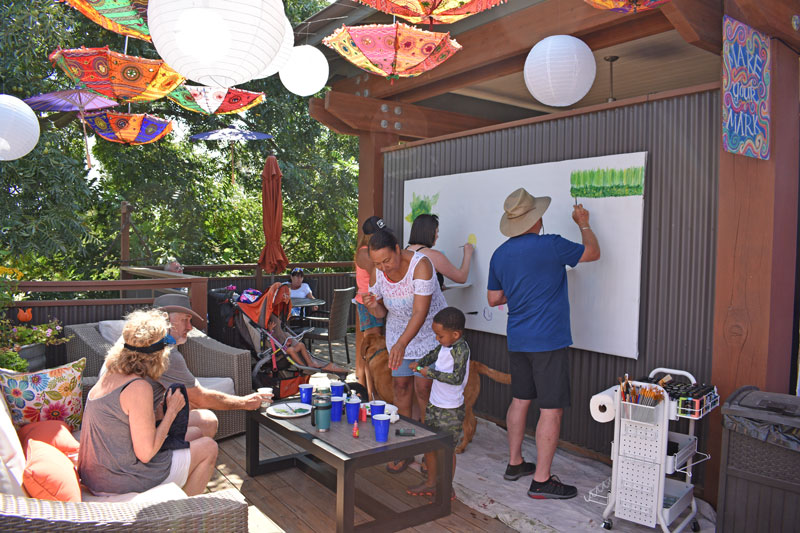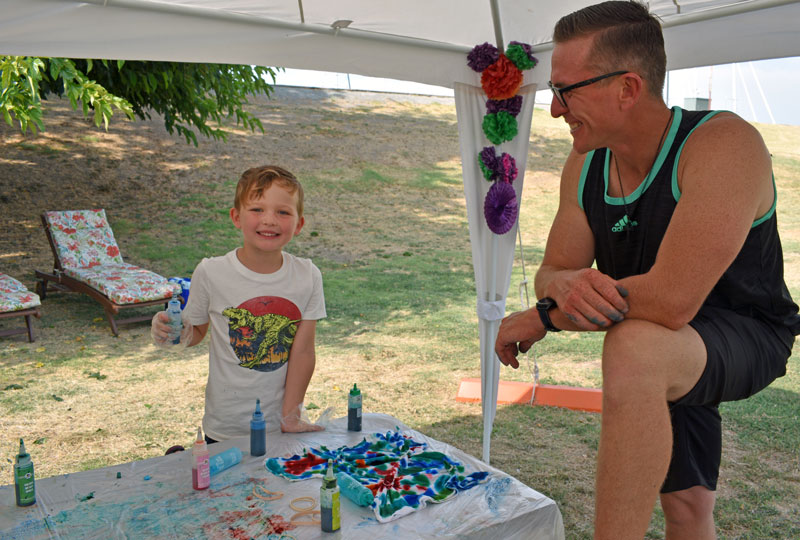 Happy hour rolled around with a fabulous (in presentation and flavor) charcuterie board, followed by a BBQ supper with homemade salads and decadent desserts. An outdoor movie on the grass (The Sandlot, 1993) capped off the day.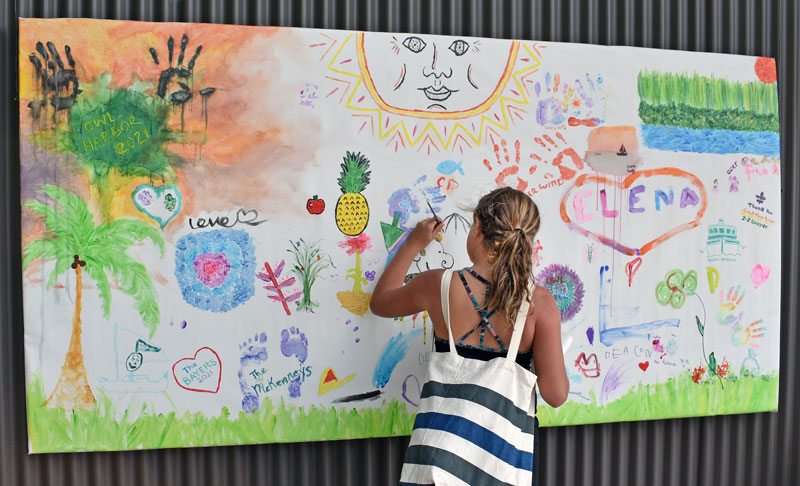 One official event remains on the 2021 Delta Doo Dah itinerary, on August 14 at Delta Bay Marina; we'll have info on that in 'Lectronic Latitude on Friday.
Receive emails when 'Lectronic Latitude is updated.
SUBSCRIBE