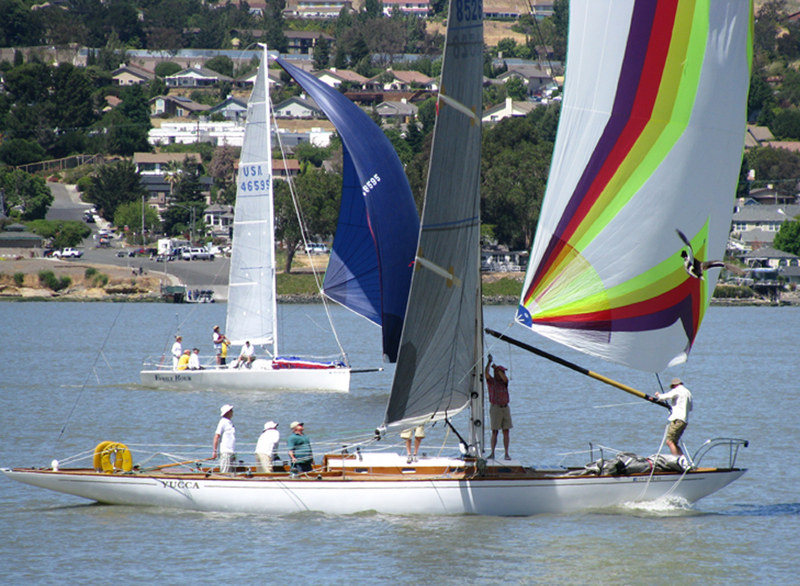 Despite the collective prayers from sailors and organizers that the National Weather Service's wind forecast for Saturday's Delta Ditch Run was wrong, it turned out to be right on. With an occasional puff to about 12-knots representing the high for the day, the light air meant finish times of after-nightfall for the bulk of the 136 entrants. What the breeze lacked in strength, it made up for in consistency over the 68-mile course, as it stuck around long enough to push the stragglers to Stockton.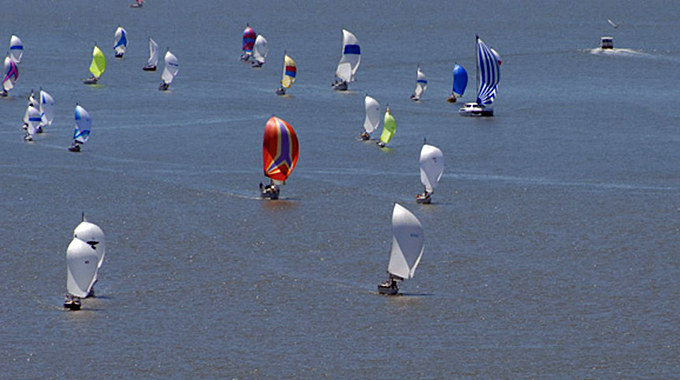 In addition to the usual smattering of groundings, Ed Matson's Laser 28 Mega Hurts lost its rig on channel marker 19 and a Moore 24 was reported to have done the same. One of the groundings resulted in hospital visit for Bob George, who was standing up at the the helm of the Bilafer family's Henderson 30 Family Hour when they hit, George's wife Candy said. Only about a mile from the club, they ran aground with enough force to send George for a rushed meeting with the cockpit sole. Despite protesting that he was fine, the crew convinced him to go get checked out. Fourteen staples later, he was released from the hospital and is doing fine.
At the Stockton Sailing Club, the late-starting party was still well-attended, and the volunteers manning the hoist were still pulling boats like clockwork when we bailed after midnight. Judging by the line of trucks and empty trailers waiting to pull up, those volunteers were there a lot later than that, keeping things orderly and moving. As of this writing, results had yet to be posted on the Stockton Sailing Club's web site, so we'll refrain from calling any winners at this point. Look in the July issue of Latitude 38 for more on the Ditch Run.
Receive emails when 'Lectronic Latitude is updated.
SUBSCRIBE