Delta Cruising with Doo Dah Dozen
Despite the uncertainty about the near future, registration for the 12th annual Delta Doo Dah cruising rally has been robust. Since we opened entries on April 20, we've received 35 sign-ups. Already this spring, some Bay Area boats have been sailing in the Delta, either singlehanded or crewed by couples. The weather has been lovely, the breezes have been blowing, and many businesses, including marinas and launch ramps, are open for business, having adapted to current safety measures.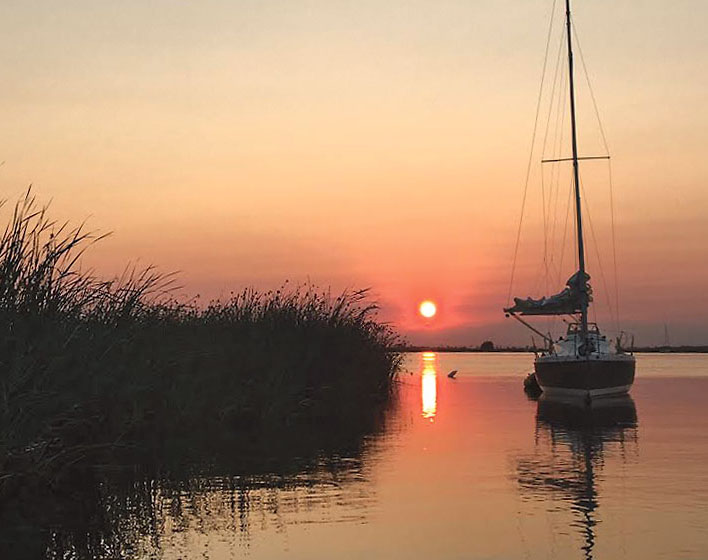 Registration for Delta Doo Dah Dozen is free, quick and easy. We'll welcome registrations through August, but we're cutting off pre-orders for hats ($20 each) and burgees ($22 each) today. We'll order a few extras, but if you want to be sure to get yours, sign up today. When you place your order with your registration, we waive the postage and handling fee. Prices include California sales tax.

Our first official event this season will be the Kickoff Party and Delta Cruising Seminar, starting at 6 p.m. on Saturday, May 16. Richmond Yacht Club again generously volunteered to host this gathering, but it's looking like we'll have to hold it online instead. Everyone who registers for this year's Delta Doo Dah will receive a Zoom invitation via email. We'll still be able to raffle off 'door' prizes; Owl Harbor and Delta Bay Marina, among others, have already donated prizes. We'll have more on this and other upcoming events in a future 'Lectronic Latitude post.
Receive emails when 'Lectronic Latitude is updated.
SUBSCRIBE