How Deep Do the Waters Run in Angel Island's Ayala Cove?
For years now, we've heard that Ayala Cove has become too shallow for bigger, deeper-draft sailboats. Readers have asked us what we've heard about dredging around Angel Island, which is part of the California State Parks system.
"Currently, we have no plans to dredge Ayala Cove," a State Parks spokesperson told us in an email a few months ago. "The mooring field and docks have been full almost every weekend, so this is news to us," the spokesperson said, referring to our assertion that many people told us that Ayala had become too shallow for some boats.
"I'm aware some of the larger sailboats — 36-ft-plus, depending on draft — may have issues at low tide," the spokesperson said.
"All deferred large maintenance projects, which would include dredging the cove, compete statewide with other projects," the spokesperson added. "For example, the repairs currently being planned for docks were awarded last year through the statewide selection process."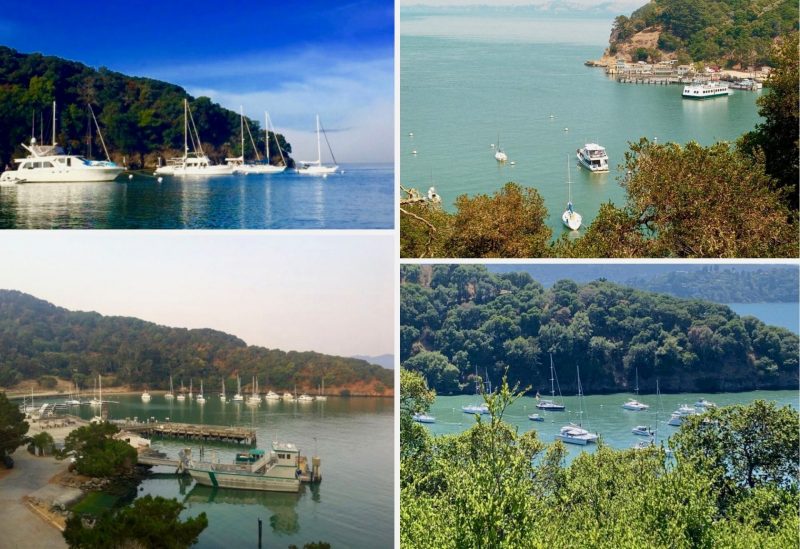 We need to hear from you, Latitude Nation, and so too does the park service. Dredging and the general maintenance are matters of persistent advocacy — what some would call good-willed harassment — in order to speak up for the things that we as boaters need.
What's been your experience with Ayala Cove over the years? How big is your boat? What parts of the cove can you and can't you use, and on what tides? Was the cove navigable in the past — say 5, 10 or 15 years ago — but no longer is?
Please be as specific as possible.
Here's a personal anecdote from Latitude owner and publisher John Arndt. Using two boats over the years — a Ranger 33 with a five-foot draft, and now a Sabre 38 with 6.5-ft draft — John has hit the mud a couple of times approaching the docks, and not even at dead-low tide. "I now have a depthsounder, and I never knew it was that shallow!"
We hope to present the park service with some "data" that inform an area of need.
A few readers have noted that the ferries on Angel Island churn up the mud, causing silting in the shallows, though for now, that's neither here nor there. Let's identify the symptoms first, and then consider the causes.
Please write us below, or email us here with your anecdotes.
Receive emails when 'Lectronic Latitude is updated.
SUBSCRIBE