December Issue Hits the Racks
"When I was young, I dreamed of taking off on a sailboat, exploring the oceans, and claiming deserted islands for myself." Those are the words of artist/sailor/mariner Martin Machado. Learn where his dreams led him within the pages of December's Latitude 38.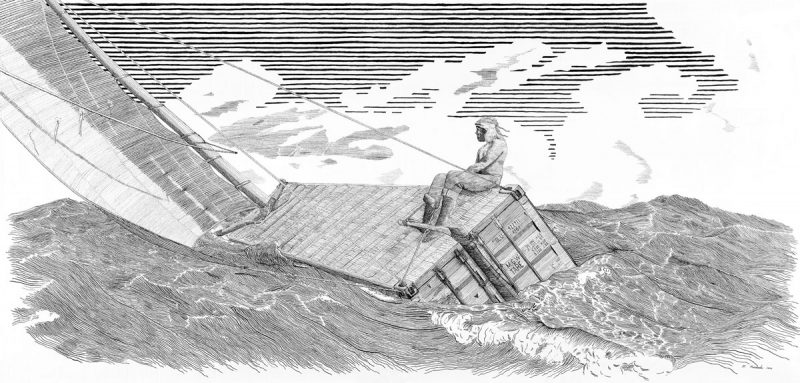 Also featured in the December issue are tales of the silver-anniversary Baja Ha-Ha, profiles of season champions, and stories of cruising Catalina Island. Sightings includes updates on the Matthew Turner tall ship and Treasure Island Sailing Center, reviews of sailing books just in time for holiday gift shopping, 72-hour notices served on Richardson Bay anchor-outs, Whitall Stokes' plans to set a circumnavigation record, innovations in the Pacific Puddle Jump, a visit to a field of dreams, and a gentle reminder to hit the donate button.
Racing Sheet reports on the Great Pumpkin Regatta, the J/24 District Championships, the Mercury Homecoming Regatta, the Berkeley Midwinters, the Jill & Jack + 1, the Amazing Grace Cheney Cup, Women on Water/Women at the Helm, and more. Max Ebb kills time in the tropics — which somehow relates to gifts for sailors. World of Chartering tests your travel trivia prowess. Changes in Latitudes includes reports from Pono, Campañera, Pamela and many more boats out cruising. Mentioned last, but certainly not least in importance, are Classy Classifieds and useful display advertising.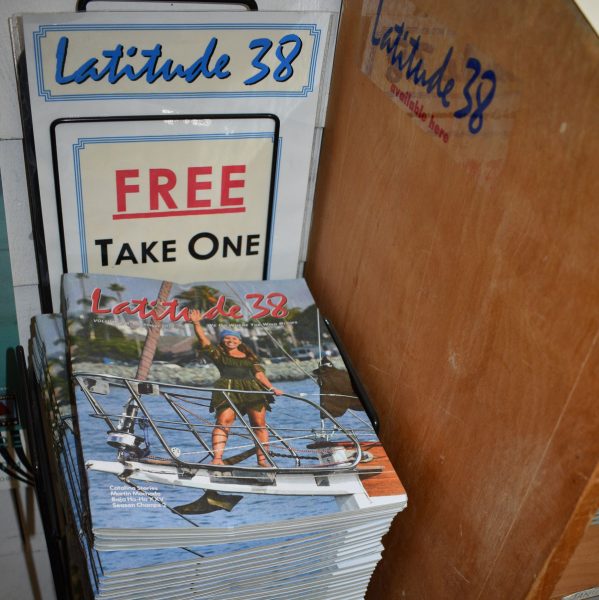 Because the first of the month falls on the weekend, the December issue is being delivered today (find a distributor here). You can also read it online.
Receive emails when 'Lectronic Latitude is updated.
SUBSCRIBE