Danger Never Takes a Vacation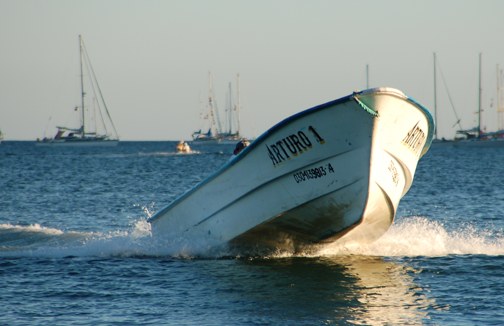 Max de Rham, a Swiss citizen with a home in Maui, is about as adventurous a 70-year-old as one could imagine. He cruised a catamaran all over the Pacific for years, during which time he made many challenging dives. And during the winters, he was always a ballsy skier. Earlier this year, he took delivery of Kanaloa, the first Gunboat 66 catamaran. The big and powerful cat was meant to be the culmination of his sailing career. Having missed the winter season in the Caribbean because the yard in South Africa hadn't finished the boat in time, de Rham took Kanaloa straight to the Med — which is where tragedy struck. We don't have any of the details, but while swimming off Corsica, de Rham was hit by a small twin engine powerboat. He survived, but lost an arm, and after a month is still in the hospital.
We don't want to unduly scare anyone about to go cruising for the first time, and there is no way anyone can anticipate all dangers that may come their way, but the more you remain fully aware of what's going on around you, the better your chances are of not getting hurt or killed. One of the big dangers faced by cruisers are outboard powered dinghies/launches/pangas, both those operated by their owners, and ones operated by others. Outboard powered dinghies are fun, but they can be as deadly as motorcycles. The biggest dangers faced by dinghy operators are incompetent operation when coming in or out through the surf and over bars, operating at high speeds in crowded anchorages, and at night. Make sure you're wearing the kill switch cord, for if you go overboard, you need to be sure that prop stops immediately so it doesn't slice you or members of your crew into shark snacks.
The other danger is dinghies/pangas/launches operated by others. If you've been around, you've seen these being operated with complete disregard for safety by Mexican fishermen, megayacht captains, Joe Cool Italian boat boys, drunken cruisers, and clueless bareboat charterers the world over. Over the years we've had to report on fatal dinghy accidents that happened at Catalina, Punta Mita, St. Thomas, St. Barth and many other places. All of them could have been avoided with even halfway intelligent and responsible operation.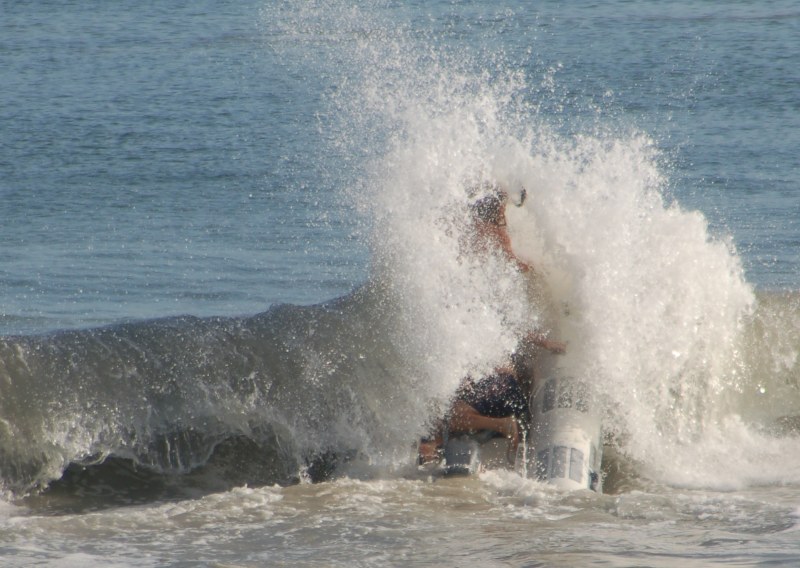 Always dinghy defensively — meaning be alert for idiots operating at high speeds and/or who think nothing of suddenly appearing from behind large boats. The most dangerous time is at night, for many dinghies/pangas/launches show no lights, are almost impossible to see or hear until they are right on top of you, and in many cases are being operated by drunks or idiots rushing to shore to get drunk. Always have at least a bright white light with you when operating at night, and wave the thing around, making it easier for irresponsible idiots to see you.
Finally, as the tragic case of Max de Rham proves, you also have to be very careful when swimming or diving. When you're in the water, you're very hard to see. Indeed, the day we got the news about de Rham, a diver from a big dive boat at Harbor Reef, Catalina, was nearly run over by a carelessly operated big powerboat. Some swimmers in the Caribbean have taken to swimming with a small helium balloon tied to their body. The balloon floats a few feet above them making it easier for them to be seen.
As we said, we're not trying to scare anyone, but we do want everyone to be smart — and safe!
Receive emails when 'Lectronic Latitude is updated.
SUBSCRIBE