'Cuing with Real Sailors at Two Harbors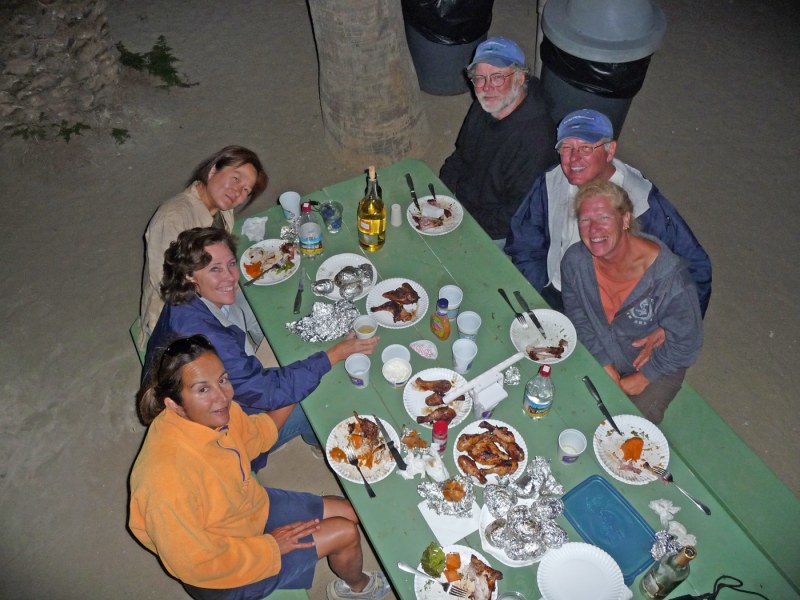 When anchored off Catalina, most nights we go ashore and have a BBQ at Two Harbors, inviting which ever friends happen to be around. Last night was one such night, and we were kind of surprised at what a collection of sailors the group turned out to be. They were:
Doña de Mallorca, veteran of several transAtlantics, all over the Med, and delivery captain for Profligate every year from Mexico to California.
Sue Wolcott, who along with her husband Pete, owns the beautiful new M&M 52 cat Kiapa that was built by Schooner Creek of Portland. The couple have done 30,000 miles in the Pacific in their previous boats, the Farr 45 Confetti and Santa Cruz 52 Kiapa.
Sangmi Lee, who helped Larry Potter build their 43-ft trimaran Amorfa. They cruised all over the South Pacific with their current trimaran.
Larry Potter, who, with Sangmi, built Amorfa, but has sailed a total of 70,000 miles on multihulls in the South Pacific. A previous tri got holed by a killer whale near the Marquesas.
Bruce Glass, who currently owns the Formosa 41 Scuttlebutt but has been sailing his whole life, and for 18 months was the captain of the Dynamique 90 that Danielle Steele once owned.
CiCi Sayer, currently lives on her Cal 30 and has been sailing her whole adult life. Last winter she had a wild semi-misadventure crewing on the Brewer 52 Night Heron from the East Coast to the Virgin Islands in the Caribbean 1500.
What all these folks — except de Mallorca — have in common is that they all live on their boats in Cat Harbor and they all work at Two Harbors. Bruce, Larry, and Sue's husband Pete, are all harbor patrolmen, while CiCi drives a shore boat, Sue works in the office on the pier, and Sangmi works in accounting.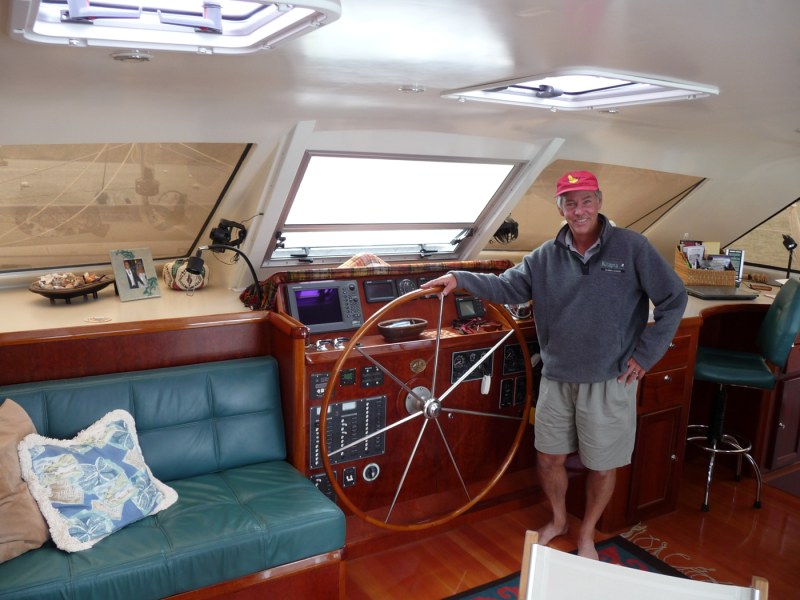 The bottom line is that, if you come to Two Harbors and think the folks don't know boats, or don't have a million sailing tales, you'd be mistaken.
Receive emails when 'Lectronic Latitude is updated.
SUBSCRIBE