Cuddle Up With the New Latitude!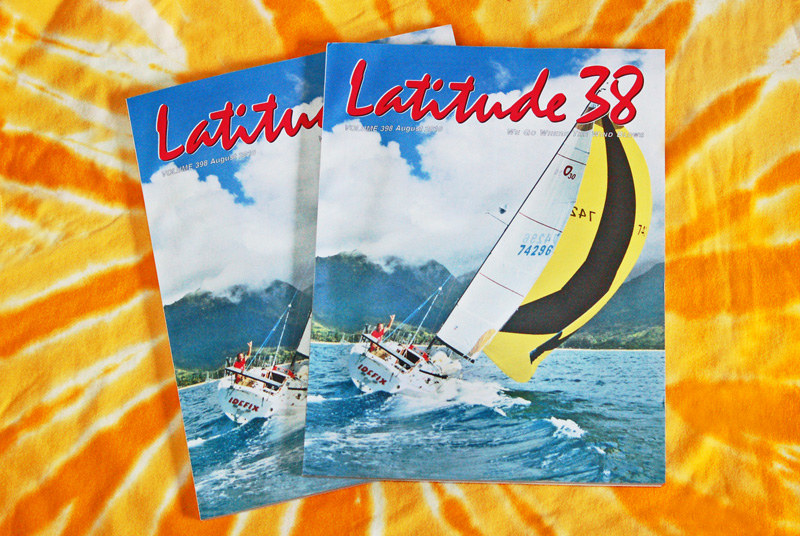 All throughout July, the weather outside has been frightful. But 'tisn't the season unless, of course, you live in the Southern Hemisphere. While we hope the gloom and chill that we've had breaks soon, we thought it'd be best not to make that assumption. With that in mind, we packed as much sunshine as possible into the August edition of Latitude 38, which hits the racks today. The biggest rays come from our rundowns on the two recently finished Hawaii races, the Singlehanded TransPac and the Pacific Cup. Yet another comes in the form of a review of local sailor Bill Barton's new book "The Legend of Imp: The Magical Yacht That Rocked the Sailing World." There's another in a tale of triumph in the face of motor-vehicle-borne adversity, thanks to some resolute Bay Area Moore 24 sailors. Keeping with the 'triumph in the face of adversity' theme, we bring you the exclusive story of three Bay Area Sailors who nearly bought the farm off the Northern California coast. If you've enjoyed the photos that Bay Area sailor Andrew Vik has been sending back from his summer cruising around the Med aboard the $10,000 Islander 36 Geja that he found in Latitude, then you'll appreciate his contribution to this month's Changes in Latitudes. Vik always semes to be triumphing in the, um, 'face' of triumph, and we always seem to feel a little warmer for it. So if this crazy weather has you thinking about grabbing a hot toddy, making a beeline for the pilot berth and lacing the lee cloth behind you, make sure you grab a copy of the August issue of Latitude 38 before you go.
Receive emails when 'Lectronic Latitude is updated.
SUBSCRIBE