Cruising the Delta in 1981
"Just pack the same things you took to Kauai," said John, in his usual misjudgment of the situation. If you're going cruising anywhere, across the Pacific or up the Delta, it's always helpful to learn from those who've gone before.
People have been cruising the Delta for longer than Latitude has been around, and we've been passing along the stories and misadventures of Delta cruisers from our very early issues. Regardless of the thousands of boats that have made the trek, and the hundreds of pages of coverage, the Delta remains a forbidding mystery to many Bay Area sailors. They don't know what they're missing.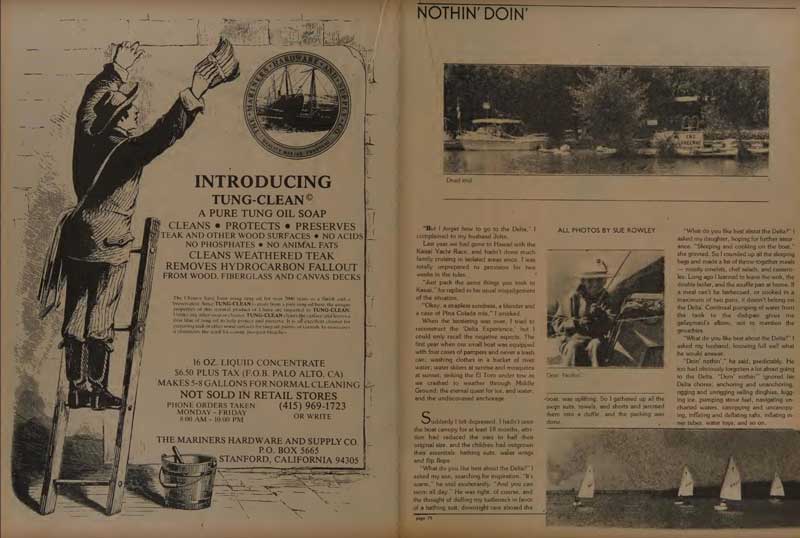 In many ways, nothing much has changed about cruising the Delta. It's still hot, it's still full of warm, very swimmable fresh water, and there are many nooks and crannies in which to hide away. And there are plenty of fun, lively destinations too.
We thought we'd bring one more story from our archives to this year's Delta Doo Dah participants, and anyone who's still thinking of signing up and going. Read about Cruising the Delta in 1981.
You can learn more and sign up for the Delta Doo Dah on our Delta cruising page.
Receive emails when 'Lectronic Latitude is updated.
SUBSCRIBE