Continuing (Sailing) Education
Match Racing Clinic Series
"Calling all would-be, green, or rusty match racers of the Bay Area! Nicole Breault (four-time US Women's Match Racing Champion) will coach a Match Racing Clinic Series at St. Francis Yacht Club in J/22s on Thursday evenings, 5:30-8:30 p.m., March 10, 17, 24, 31, and April 7 and 14," writes Bruce Stone. "Four skipper spots are available, and a total of 16 participant spots (four boats at four per boat). You can enter solo or bring a team. March 10 is classroom-only; subsequent sessions are drills and scrimmaging. No need to be a member of the St. Francis. The program fee is $125 per person. Register here."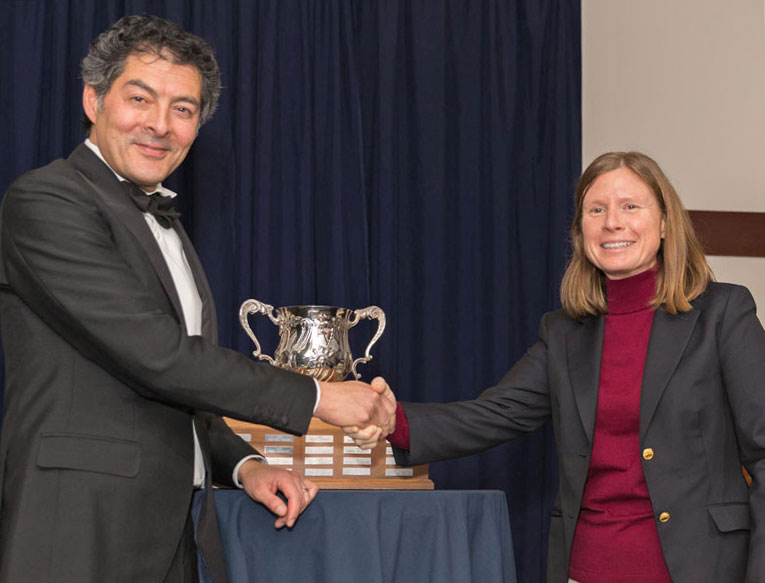 "Try out your new-found skills in the one-day Bunny Bash, a Grade 5 match racing regatta on Saturday, April 16. Invitations will be issued first-come, first-served, with priority extended to teams participating in the Match Racing Clinic Series. Contact [email protected] if you have questions. Come out and play!"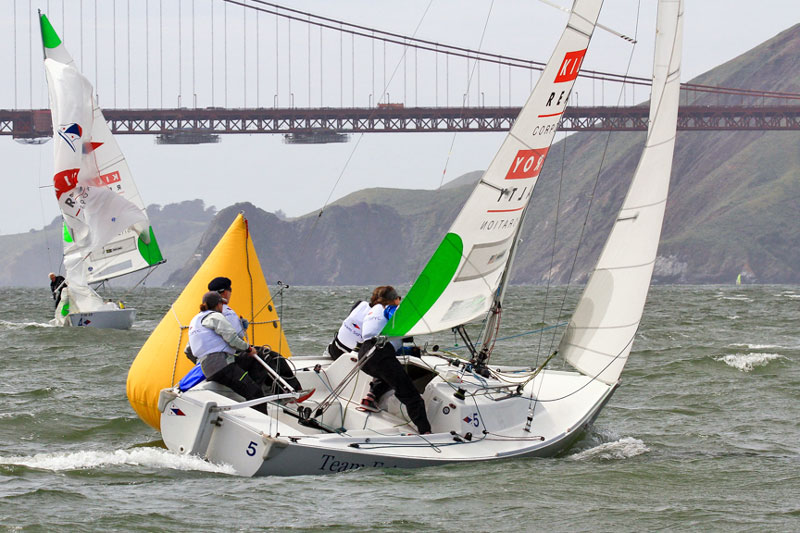 Pacific Offshore Academy
You can access several of the Pacific Cup's previous seminars online. They include a virtual Town Hall and Peter King's presentation, Instruments for Offshore Performance; plus more on the Pac Cup's YouTube channel. Coming up this month are a Medical Orientation by George Washington University on March 23; and an in-person seminar at North Sails San Francisco loft (actually in Sausalito), Sail Repair Underway, on March 26, 10 a.m.-noon.
Newport to Ensenada Race
NOSA will help racers prepare for April's race to Ensenada with hybrid seminars, March 10 at Del Rey YC and March 31 at Dana Point YC. Both will also be available online.
Weather Webinar
Island YC will close out their four-part series of webinars about weather and conditions with a talk by Bay Area tall-ship sailor Martin Spizman. "We explore a variety of data-gathering instruments and their uses in enhancing maritime safety and enjoyment in this final webinar of our Weather Series," writes Ros de Vries, commodore of IYC. The webinar will start at 7 p.m. on Zoom. "Bring your questions around weather prediction and observations, as there will be the opportunity to answer your questions during this interactive webinar. If you have already registered for our four-, three- or two-class packs, no need to register again. You will receive the Zoom invite via email.
"Buy a pass for this final session:
$15 non-members
$10 for members and for Women Sailing Seminar attendees and instructors with coupon code
"A Zoom link will be provided the day before the event. Can't make it? We'll send you a recording afterward."
Wooden Boat Festival
The Wooden Boat Festival's online Ask an Expert Winter Series will present Susan Brittain's LGBTQ+ and Finding My Way in the Marine Industry, on March 17, 5-6:30 p.m. This session is free.
San Francisco Sailing Science Center
The Sailing Science Center will present exhibits at the Treasure Island Museum Lecture Series on March 26, 10:30-11:30 a.m.
Get the Boater ID
The US Coast Guard Auxiliary Boating Skills & Seamanship course qualifies graduates for the California Boater Card. The next session will be held online Monday nights March 29-May 3, 7-9 p.m. The $75 fee includes the textbook. Register via email.
Receive emails when 'Lectronic Latitude is updated.
SUBSCRIBE