A Connecticut Yankee on Kaneohe Bay: Jesse Andrews
We're shining our Latitude 38 spotlight on Jesse Andrews, the Junior Sailing director at Kaneohe Yacht Club and assistant sailing coach at University of Hawaii.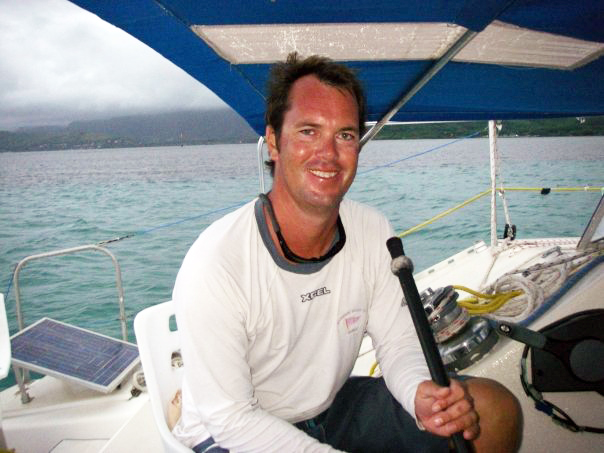 Where did you grow up sailing?
I grew up in Noank, Connecticut, an old shipbuilding village at the mouth of the Mystic River. I was 11 years old when I learned to sail. It was a relatively late start. My parents signed my sister and me up for a Dyer Dhow sailing class at the Mystic Seaport that spring of 1985.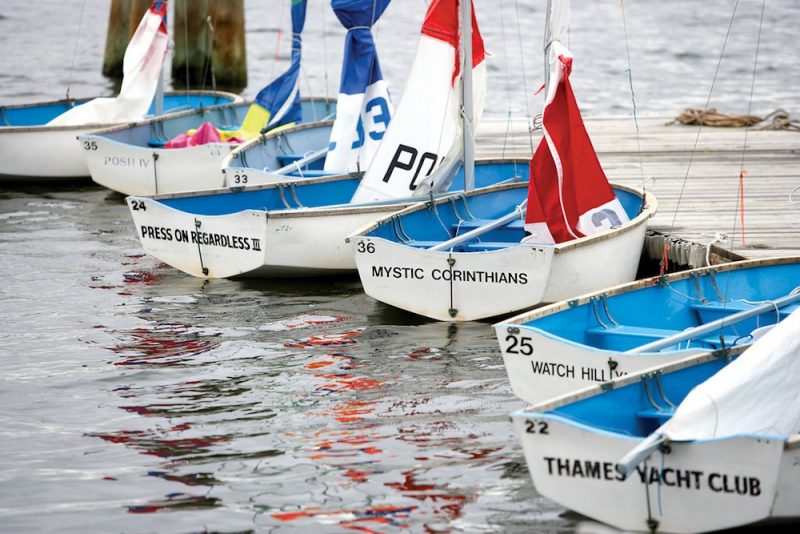 The small singlehanded dinghies were a great way to learn, I picked it up quickly and was hooked! My dad also inherited an 18-ft Marshall Catboat from my grandfather, and we sailed it from Maine to Connecticut together that same summer. I started racing at Ram Island Yacht Club in Blue Jays each summer, and raced the Essex Frostbite Series on the Connecticut River in the off-season. The spring series was challenging, with ice floes and strong current — that was before we had drysuits.
Who taught you to race?
I've been coached by many great sailing instructors, but there were a few who motivated me early on and introduced me to the racing scene outside our local area.
Bob and Salle Evelyn were my neighbors growing up. They lived on the water and let us keep a couple of Sunfish on their dock that my sister and I sailed in Beebe Cove. They started Formula Yachts, and Bob designed ultralight keelboats and invited us to race with them in weeknight racing, and in events like Off Soundings and Block Island Race Week. Bob was a great mentor and he introduced me to big boat sailing.
Tucker Bragdon was the sailing coach at the Coast Guard Academy in New London back when I was in junior high school. He invited my sister and me to practice with the Coast Guard cadets after school. Racing in a larger one-design fleet of Flying Juniors and Lasers helped me improve my skills, doing a lot of drills and starts was great preparation for college sailing!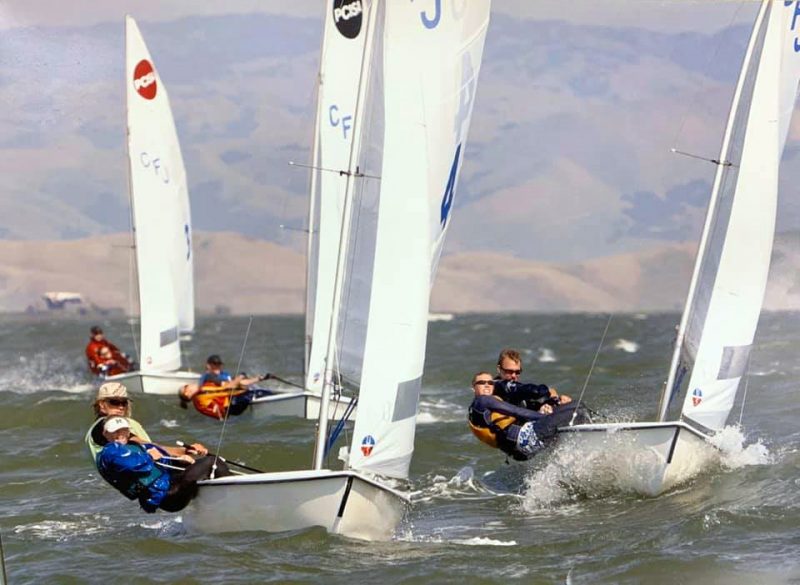 High School and College Sailing
When I was 15, we started racing International 420s out of Ram Island Yacht Club. Bill Healy and Adam Walsh were sailing 420s on the 'circuit' and coached us for two summers. They gave us all the tools we needed to qualify for the 420 Worlds when I was 15. For the next four summers, I got to race with some of the best youth sailors in the world in France, Italy, Israel and Australia.
College sailing opened up another level to me in the sport. I was a long way from home when I made it to Hawaii, and Andy Johnson, the head coach of UH, was one of the main reasons I stayed. We had great support from UH as a team. Flying back to the mainland for regattas and promoting events to get other teams to travel to Hawaii was no easy task. But we grew the sailing program and had some great success! I am honored to have worked with him as a coach for the past 20 years.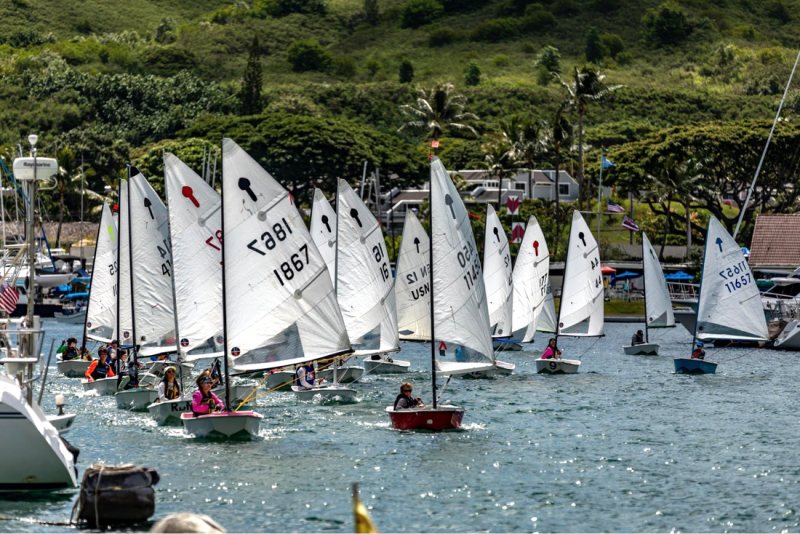 What kind of sailing do you do now?
Although I love sailing keelboats and long-distance racing in the Hawaiian Islands, I still really enjoy small-boat sailing. Kaneohe Yacht Club has a fleet of El Toros that are great for both adults and kids. I race competitively at 170 lbs against my kids who are barely 100 lbs, and it's a great way to spend time with them on the water. Last year my son beat me in our Bullship Race, which is a two-mile racecourse around Coconut island in Kaneohe Bay. Coaching the UH Sailing Team also keeps me connected to my dinghy-sailing roots.
Look for more about Jesse Andrews and the extremely successful Kaneohe Yacht Club Junior Program in a future 'Lectronic Latitude.
Receive emails when 'Lectronic Latitude is updated.
SUBSCRIBE