Complex Weather Affects Transat Jacques Vabre
IMOCA 60 Division
Just over three days into the 14th edition of the Transat Jacques Vabre — a 4,350 mile doublehanded sailing race from Le Havre, France, to Salvador de Bahia, Brazil — Kevin Escoffier and Nicolas Lunven onboard PRB are leading the IMOCA 60 fleet. As of this writing, the orange boat is just barely at the front of the southerly lead pack of boats making good progress down the Portuguese coast.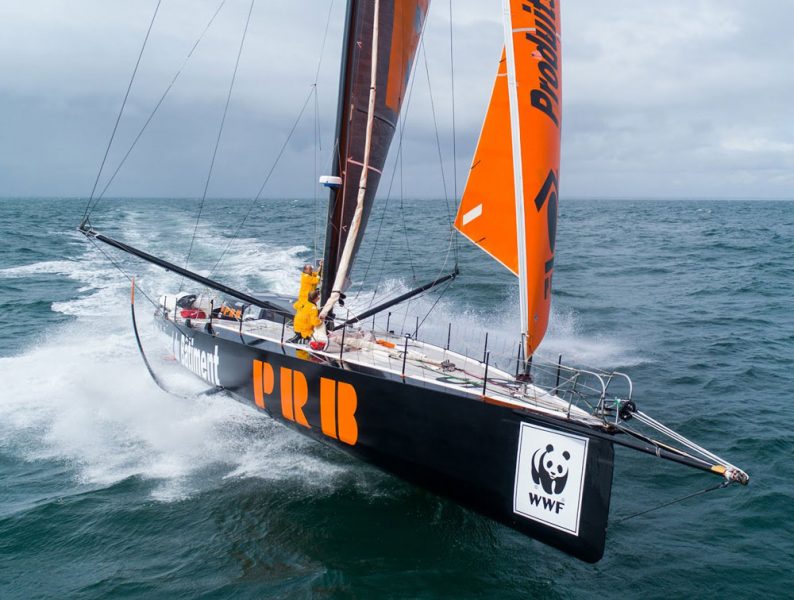 A massive split has opened up among the record-setting fleet of 29 IMOCA 60s — up from just 13 two years ago. The other, smaller pack of boats has committed hard to a westerly option that is beginning to look less and less likely to deliver the goods. Among the boats out west is Alex Thomson and Neal McDonald's revolutionary new crowd favorite Hugo Boss and Boris Hermann and Will Harris's Malizia II, which famously carried young Swedish climate activist Greta Thunberg across the Atlantic recently.
The massive split among the fleet is indicative of an incredibly complex weather scenario. The fleet departed Le Havre and sailed 15 miles upwind to a turning mark before racing downwind in a building northeasterly that took them west through the English Channel and into open water. Upon reaching the Atlantic Ocean, the fleet had to negotiate an autumn low-pressure system and its southerly headwinds, which split the fleet. With each passing hour, the 'safe' money bet of heading south down the Iberian coast is looking better and better.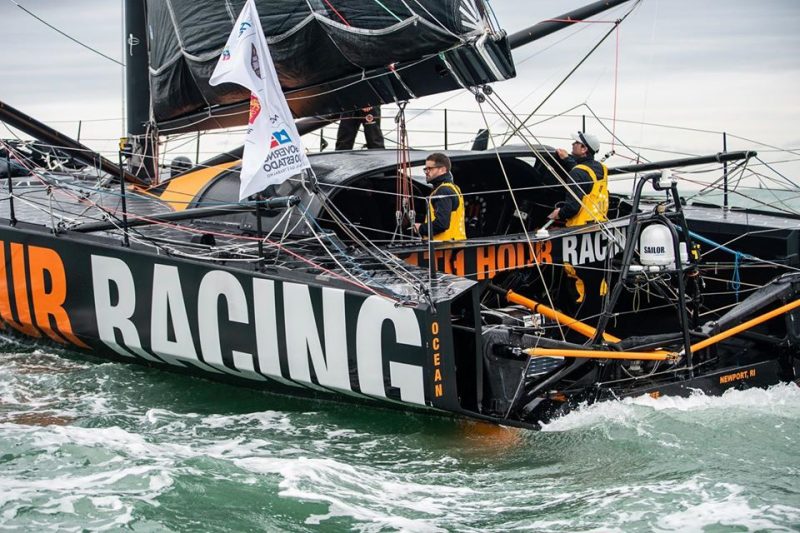 Behind Escoffier and Lunven on PRB is 11th Hour Racing, a nearly 10-year-old boat that has been constantly refined and only recently modified with lifting foils. Sailing in only their second race since acquiring the IMOCA 60 formerly known as Hugo Boss, Ocean Race skipper Charlie Enright of Newport, Rhode Island, and co-skipper Pascal Bidégorry remain in contention for a solid result. They're currently in sixth place. Pre-race favorites Jérémie Beyou and Christopher Pratt on the radical new Charal are currently in third.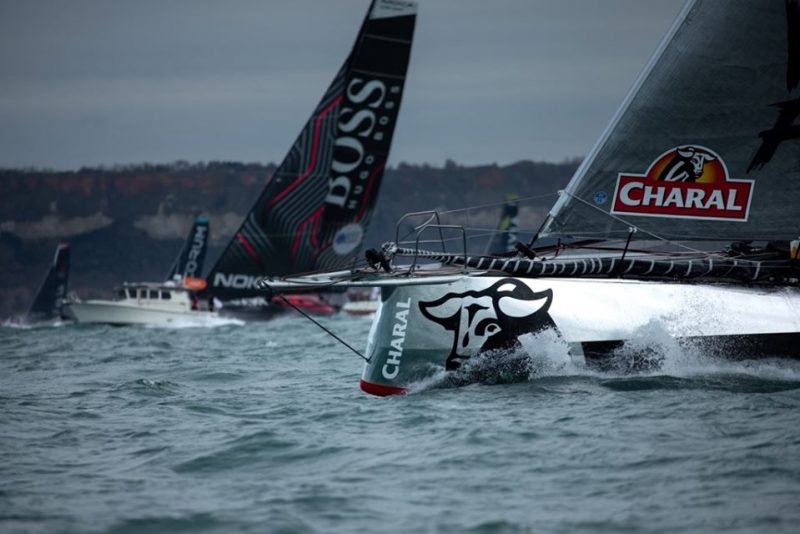 Class 40 Division
Behind the leading IMOCA 60s is an impressive fleet of Class 40s, which started at 27 boats but has already seen some heavy attrition. Early race leaders Luke Berry and co-skipper Tanguy Le Turquais onboard Lamotte – Module Creation dismasted on the second morning of the race. Shortly thereafter, multiple other boats made their way back toward the coast with an ever-growing list of carnage including ripped-up spinnakers, broken autopilots and electronics, and even a couple of minor injuries.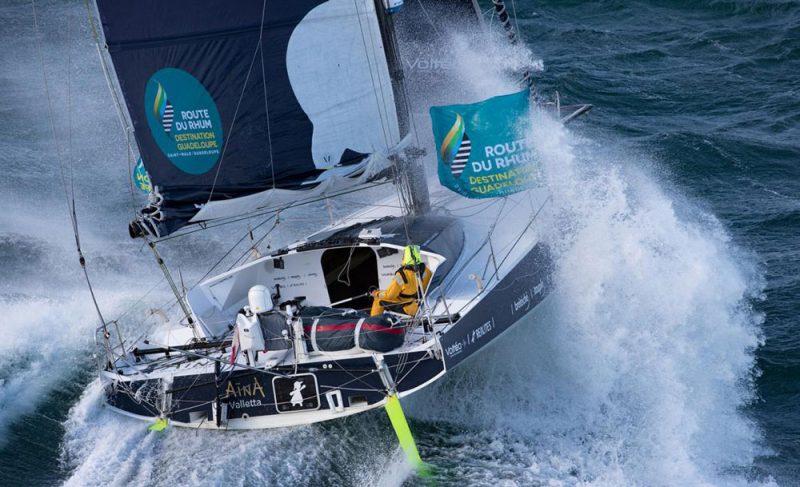 Multi 50 Division
Just out in front of the IMOCA fleet is a small group of three Multi 50 trimarans, still tightly grouped and leading the charge toward the trade winds.The Transat Jacques Vabre is still in its early stages, and we'll continue to update this race, as well as multiple other transatlantic races that are currently or soon to be underway.
Receive emails when 'Lectronic Latitude is updated.
SUBSCRIBE