Comanche Crushes Atlantic Record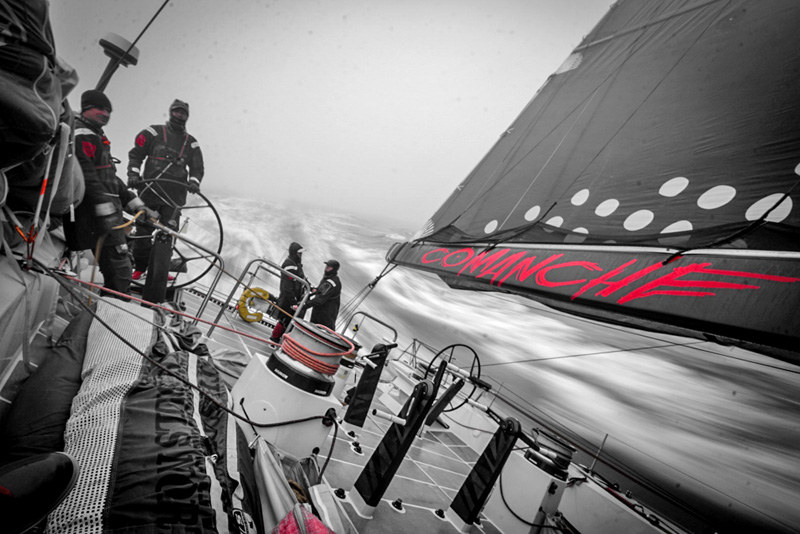 Just a week after Rio100 broke Mari Cha IV's Hawaii race record in the Pacific Cup race, another record formerly held by the famous 139-foot yacht has also fallen — this time in the Atlantic Ocean. Jim and Kristy Clarke's 100-foot VPLP-designed super-maxi Comanche has knocked more than 1 day and 3 hours off of Mari Cha IV's west-to-east transatlantic record for monohulls, dropping the reference time to an astounding 5 days, 14 hours, 21 minutes 25 seconds. As has become the norm for the all-conquering American-owned and American-built racing yacht, Bay Area native Stan Honey was calling the shots as navigator. He put the boat in the right place at the right time to benefit from the best possible conditions on the leading edge of a low-pressure system.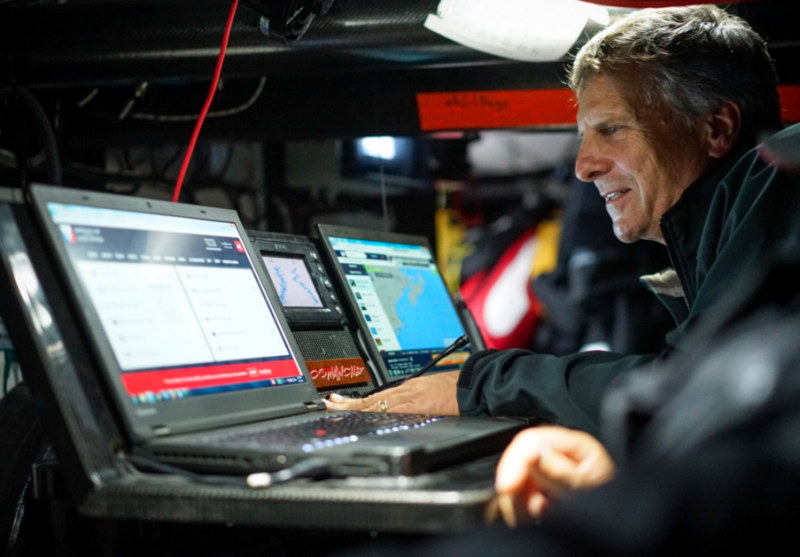 Having been on standby for much of the summer, and nearly leaving on three separate occasions, the team decided to pull the trigger and depart New York in the late afternoon on July 22 to make the most of the promising weather window. Once they got out to sea, conditions did prove ideal, with strong breeze from a good angle and flat seas: perfect record breaking conditions. The world-class crew of 17 sailors had several fill-ins, as key crew members, including skipper Ken Read and helmsman Jimmy Spithill, were in England for an America's Cup obligation. Even without them, the crew sailed the boat flawlessly and reportedly encountered no equipment failures and very little drama along the way. At 12:19:41 UTC on July 28, Comanche passed Lizard Point (UK) to complete the 2,880-nautical-mile route and claim the record. (To become official, the new benchmark must be ratified by World Sailing Speed Record Council.)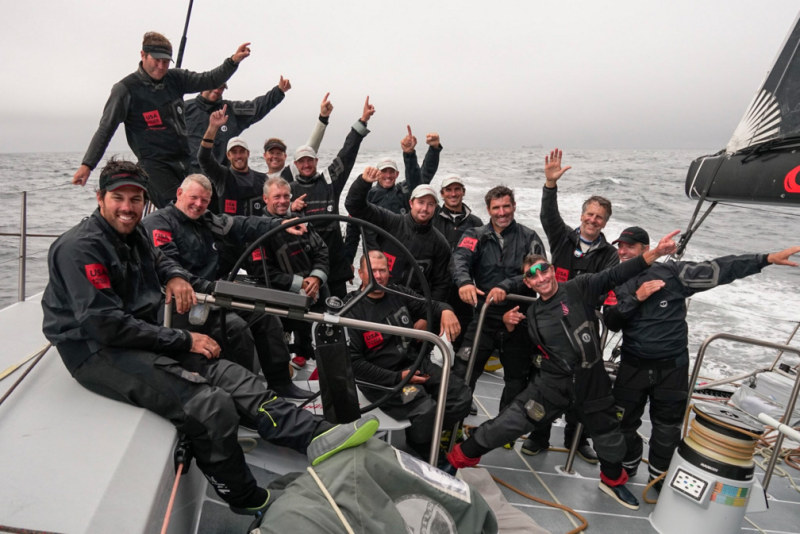 Navigator Stan Honey explains the magic of the weather window that allowed them to smash the record by not just hours, but more than a day, "There are only about two weather windows a year where a monohull can make it all the way across the Atlantic in one system, and we found one of them. Beating this record by more than a day is above my expectations and I am delighted."
The power-reaching conditions and transatlantic record-setting scenario are almost exactly what Comanche was built for. With this record, she has now taken line honors in every race entered but one: her first Sydney Hobart. But she now holds a Sydney Hobart line-honors victory (2015), the 24-hour monohull speed record and four ocean records.
Receive emails when 'Lectronic Latitude is updated.
SUBSCRIBE