Capt. P.A. Dunn was nice enough to explain the story of two boats up on the beach at 'Cojo' that we wrote about in Wednesday's 'Lectronic.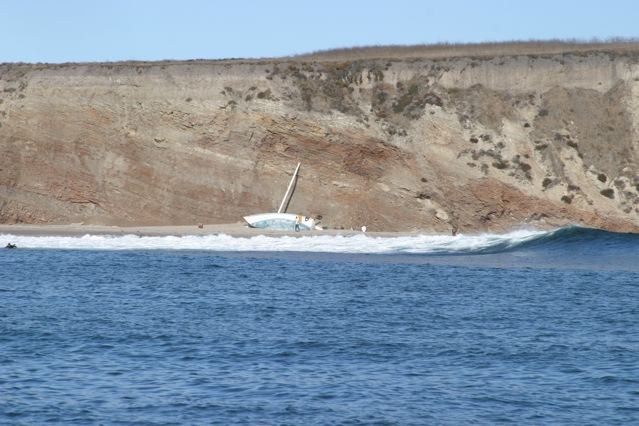 "The two boats on the beach at Perko's are there because an engine died. The owner of an Ericson 30 was towing a small sailboat — something like an Islander 24 — last winter. The engine died on the Ericson, and both of them went up on the beach. I surf there all the time, and have gone ashore to investigate. The owner of the Ericson left his signed DMV pink slip out in the open as an obvious sign that he'd given up on the boat. A sad story."
As Dunn and 'Surfee Sailor' were nice enough to point out, when we said Cojo, we really meant Government Pt., aka Perko's, aka Little Cojo, aka Old Cojo. Cojo is a little more than a mile to the east of these.
Receive emails when 'Lectronic Latitude is updated.
SUBSCRIBE