Circumnavigate in a Moore 24?
For most people, the idea of attempting a circumnavigation aboard a Moore 24 — a 2,000-lb, flush deck, ultralight surfing machine designed by George Olson and built in Santa Cruz — would be preposterous. But then Webb Chiles isn't most people, and for him the idea doesn't even seem unusual. After all, in his 71 years Chiles has sailed boats as small as his 18-ft Chidiock Tichborne around the world five times. Plus, there might be a certain symmetry, for if he completes a sixth circumnavigation, he will have gone around as many times as he's been married — although one short of the number of books he has published.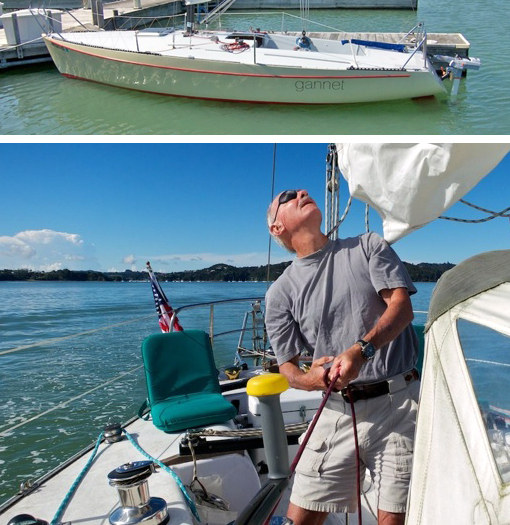 What do we think of his chances? We think they're excellent. After all, if planned properly, almost all of the circumnavigation can be off the wind, conditions in which the Moores excel, as proven by the many times they've been raced to Hawaii. And for short periods of time, they can be effectively sailed upwind in rough conditions, as proven by the many times they've done — and won — shorthanded races around the Farallones. We'd just hate to be Webb's butt, as the Moores are a little short of not just creature comforts, but places to comfortably rest one's ass.
"Live passionately, even if it kills you, because something is going to kill you anyway," advises Webb. We think there's a hole in the logic there big enough to sail an AC72 through — just because you're going to die of something sometime doesn't mean the sooner you die the better. But hey, it's a philosophy that has worked for Webb. Besides, by his account, he's an artist — "a sailor is an artist whose medium is the wind" — and we're willing to cut true artists a lot of slack.
Chiles will be available to answer questions about his upcoming trip at a yacht club presentation this coming Friday night at 7 p.m. Unfortunately, the presentation is going to be at the Columbia YC, and that's in Chicago.
Receive emails when 'Lectronic Latitude is updated.
SUBSCRIBE