So you're preparing to head down the coast to Mexico and are planning several stops along the way to refuel, rewater and reprovision. The first two are generally pretty easy for boaters, but the last chore can be problematic. Even if you have bicycles aboard, large provisioning runs are out of the question. Ditto if you need to hit up a West Marine for anything larger than a winch handle.
In years past, cruisers were forced to figure out local bus schedules or call a pricey cab to make such trips, but now they have more options than ever. Ride-sharing companies have become extremely popular in many large U.S. cities because of their low prices and ease of use, which makes them a great alternative for anyone needing to schlep around a bunch of bags or boxes.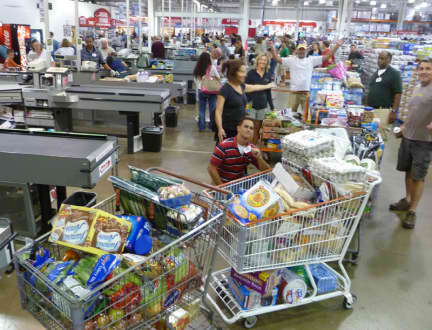 The two biggies in the biz are Lyft and Uber. Both are basically interchangeable in terms of quality and how they work. You download their app to your smartphone, enter your information (including a credit card), and then request a ride. Rates vary depending on which city you're in, and some areas are serviced by only one (or none), but the cost is generally much lower — in a much nicer car — than a taxi. A two-mile ride to a grocery store in Marina del Rey, for example, cost $4 each way (not including tips), and both drivers were an absolute delight.
The companies vet their drivers pretty well, and the app even shows you a photo of the car and driver who is on his or her way to pick you up. When the ride is over, you just tap a few buttons on your phone and the driver is paid — no need to carry cash! According to one driver we had, they live and die by their reviews so don't skip that screen.
The cruising life is all about freedom, and with ride sharing as an option for ground transportation, cruisers now have more freedom than ever.
Receive emails when 'Lectronic Latitude is updated.
SUBSCRIBE