They say cats have nine lives. But until we heard about the rebirth of the PDQ 32 cat Catalyst — which capsized and was subsequently abandoned off the North Coast July 7 — we thought that old adage applied only to felines, not to two-hulled sailboats.
After surviving her traumatic ordeal in the frigid waters off Fort Bragg, owner Kristy Lugert assumed her newly-purchased dream boat was a total loss, and that she'd never see it again. But by sheer luck, the overturned hull turned up in a North Coast 'doghole' a few days later near the Mendocino County town of Albion.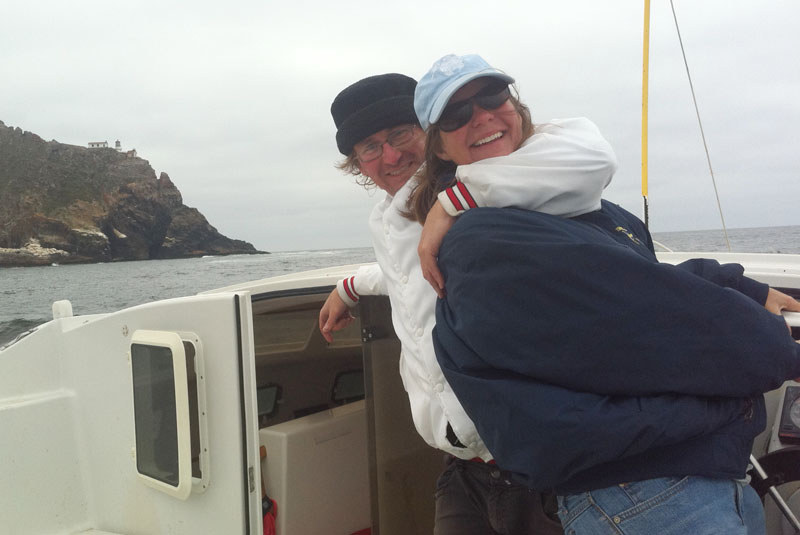 Unbeknowst to Kristy and her crew mates, Steve McCarthy and Greg McCuen — who were recuperating from their near-death rescue during the days following the incident — Kristy's brother Jerry took it upon himself to salvage the battered hull. With the help of his friend Les Waterman and others, they successfully towed the hull out of the rocky doghole to the safety of Albion Bay. After pumping her out and making a variety of repairs, including replacing the starboard rudder with a new one fabricated by a local fisherman, they towed Catalyst to the Bay behind Waterman's vintage 54-ft Chris Craft, with Kristy at the helm. Friends Matt Bisset and Daniel Gray also came along on the adventure.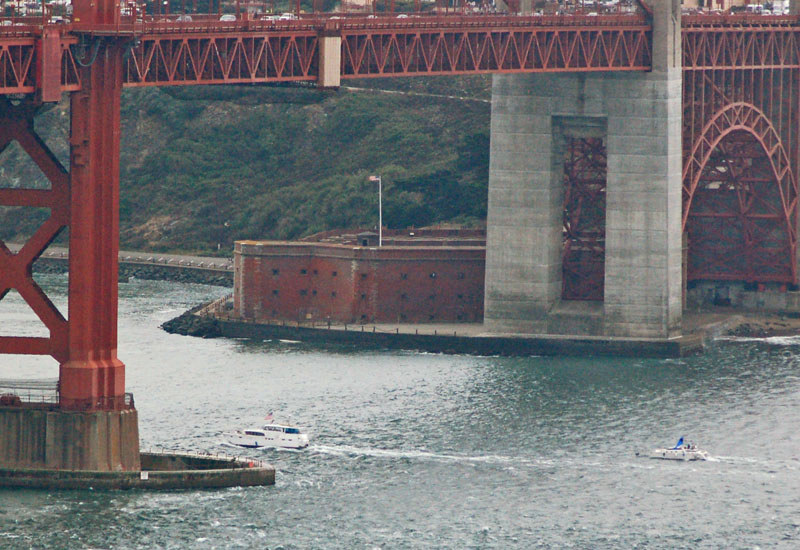 The trip south wasn't easy, but it was a piece of cake compared to the ill-fated delivery attempt in early July. What will become of the mastless cat is now up to Jerry, who bought her for a dollar. An engineer by profession, he just couldn't resist the challenge to refloat her and bring her back to life. Kristy, by the way, has received an insurance settlement and may soon be shopping for a new boat. And she has undoubtedly thanked her father profusely for having the foresight to rent an EPIRB from Boat U.S. for the delivery, which was instrumental in saving the three crew members' lives.
Receive emails when 'Lectronic Latitude is updated.
SUBSCRIBE