Call of the Sea Crew Party With Latitude 38
Have we mentioned that next week is our annual Latitude 38 Baja Ha-Ha Fall Crew List Party? Tickets are selling like new boat gear, and our exhibitors are lined up and excited to share their latest news with the Bay Area sailing community.
The afternoon will kick off at 4 p.m. with the Baja Ha-Ha cruising seminar for sailors and cruisers preparing to head south. The seminar goes until 5 p.m. followed by a half-hour Q&A session. The main party then begins at 6 p.m. with everyone joining in and making good sailing connections. You're sure to find people you know, but the best part is that there'll be dozens more new friends just waiting to be met!
Before you come along to the party, stop in at Call of Sea's dock by the Bay Model and take a guided tour of the brigantine Matthew Turner. Crew will be onsite at the gate to the pier from 3 p.m. for anyone wishing to join a tour. Tours will be conducted in groups of 8-10 people who will be escorted to the ship. (As the pier is operated by the Army Corps of Engineers, people cannot enter without a COTS escort to bring them to the ship.) Tours typically run for around 15 minutes. So add that to your calendar as a great prelude to the party!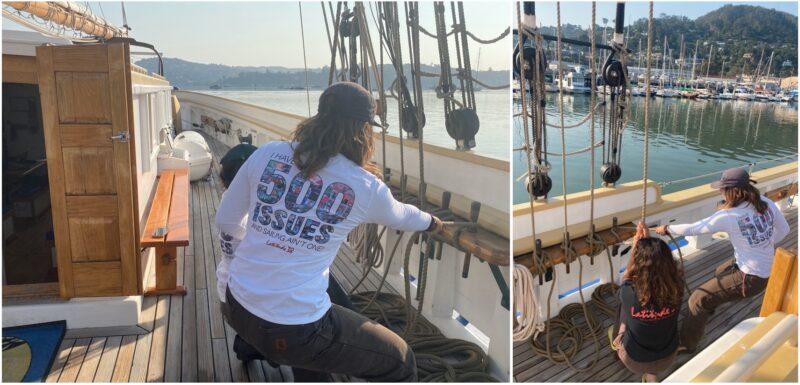 Call of the Sea's vision is to "empower generations of students of all ages and backgrounds to become environmental stewards and transform their world through on-the-water field experiences." And they're doing a great job of it. This summer the nonprofit organization had a full schedule of programs. Sylvia Stewart Stompe shared some of the happenings from the last few months.
"Highlights include a four-day seamanship program with Sea Scouts from the San Francisco Sea Scout Viking and Corsair crews. We also piloted a four-day program with 12 students and six teachers from the Utah School for the Deaf, which required extensive advance preparation and planning, including teaching the crew some vital ASL sign language terms!
"The final voyage was with a small group of college students on a summer fellowship from Whittier College, who spent six days sailing around San Francisco Bay and the Gulf of the Farallones. Day programs featured sailing and science summer camps on both schooner Seaward and brigantine Matthew Turner. Campers also spent time sailing the Pelican boats from Spaulding Marine Center and engaging with cool sailing science exhibits run by the Sailing Science Center. They even spent time dissecting squid and enjoying fun games and crafts.
"We are now gearing up for a busy Fall season of school field trips! Learn more at https://callofthesea.org/sail-with-us/youth-day/."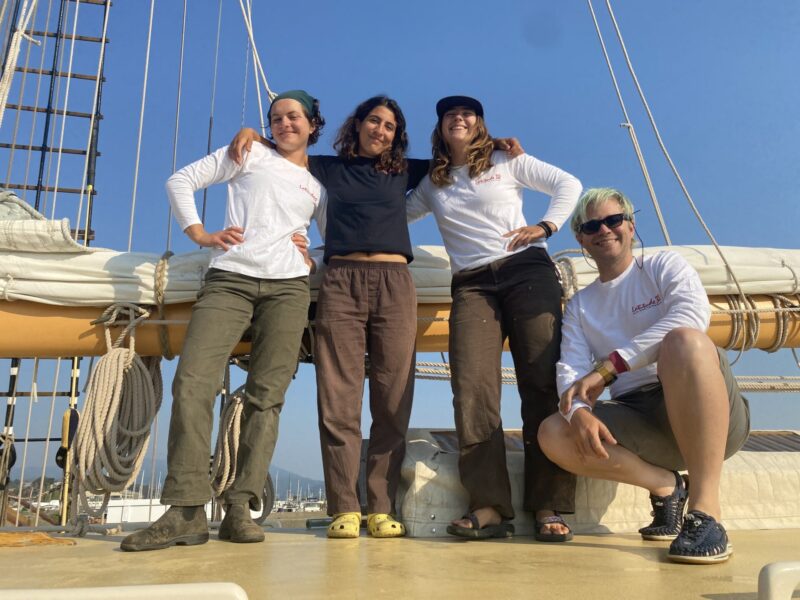 We hope to see you at next week's party, and we hope you'll get onboard for a guided tour of the Matthew Turner. Drop us a a thumbs-up below if you're planning on joining us next Thursday. And in the meantime, have a great weekend!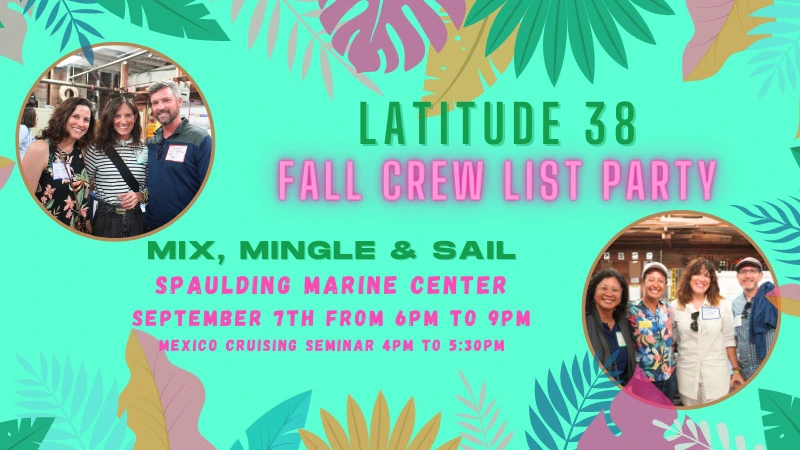 Receive emails when 'Lectronic Latitude is updated.
SUBSCRIBE