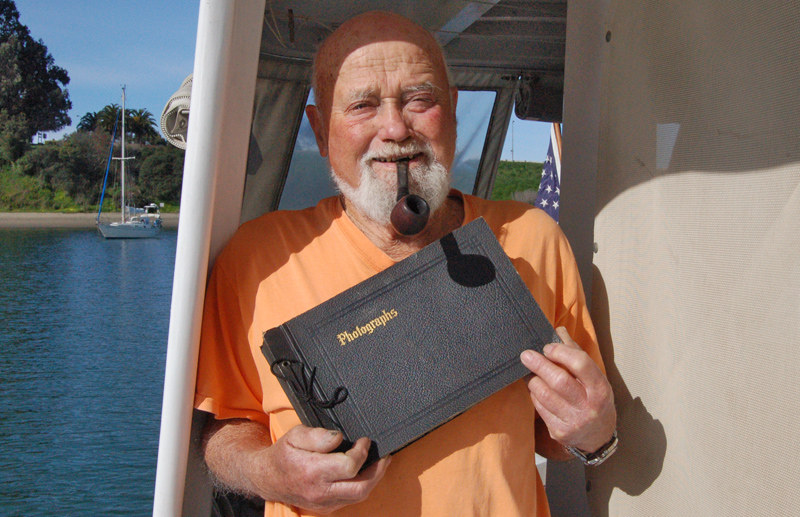 In another installment of 'You Never Know Who You'll Bump into at Clipper Cove', we ran into circumnavigator and Oakland YC Historian Jim Jessie on his classic wooden Grand Banks Alaskan 53 Nalu last weekend. For those with a foggy memory, Jim and his late wife Diana circumnavigated their Lapworth 48 Nalu IV, and then did a North Pacific circuit with her. Diana's writings were printed in Latitude 38 — and many other magazines, including a monthly column in 48° North — many times over the years, and they were a fixture on the world sailing scene for just as long.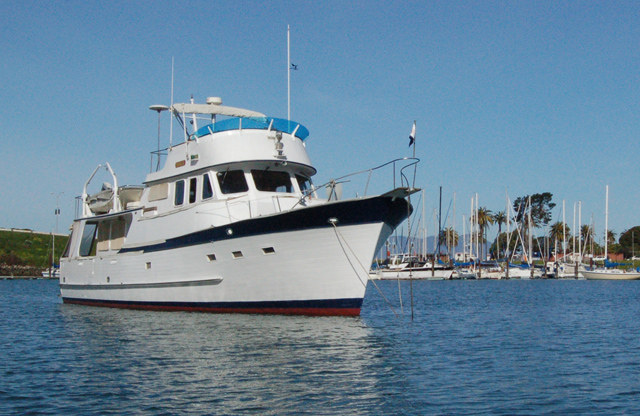 Jim and his friend Jocelyn Nash, another Bay Area sailing legend, welcomed this writer and her husband aboard Nalu for a cold beverage and hot sailing talk. Discussion ranged from the merits of sailing around the world on fast boats to Jocelyn's old friend Manuel Fagundes, whose memory was honored by Golden Gate YC when they named their midwinter series after him — a series Jocelyn's son Gordie just won on his highly modified Santana 27 Arcadia (PHRF 4 Division).
Jim also shared a fascinating piece of OYC history with us: a photo album sent to him by a gentleman in England. "I have enclosed a photo album I found in the loft of my house," his letter said in part. "It seems that the OYC was an important part of somebody's life and the album was obviously very personal. I know that a gentleman who once lived in our house served in the Navy during WWII. I hope that looking through it gives you pleasure; I entrust it to your safekeeping."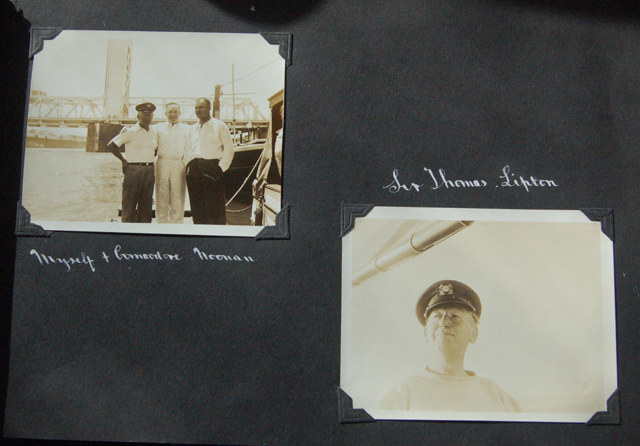 Flipping through the book, Jim recognized the owner right away. "It was Ted Craven, one of the good old boys at the club. He was an old man when I was 10," said the 80-year-old Jim. It appears that Ted was a bit of a pack rat, and when he rented a room in England during WWII, he forgot a few things. It's not only a miracle that the homeowners held onto the photo album for so long, but that it's also in mint condition.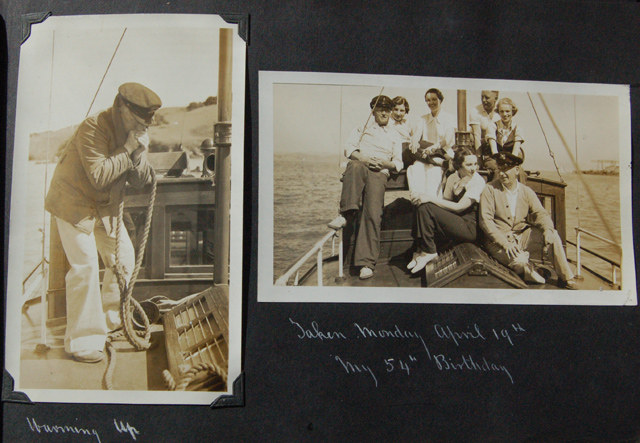 The album is a treasure trove of memories for Jim, as well as OYC. In it were bon voyage photos of Dr. W.F. 'Ted' Holcomb and his family as they departed for a trip around the world on their stays'l schooner Zita. Holcomb was the first OYC member to circumnavigate, and he did it again later on his 46-ft Schock-designed schooner Landfall for which he won the Cruising Club of America's Blue Water Medal award in 1957. (Jim was the second OYC member to circumnavigate, by the way.)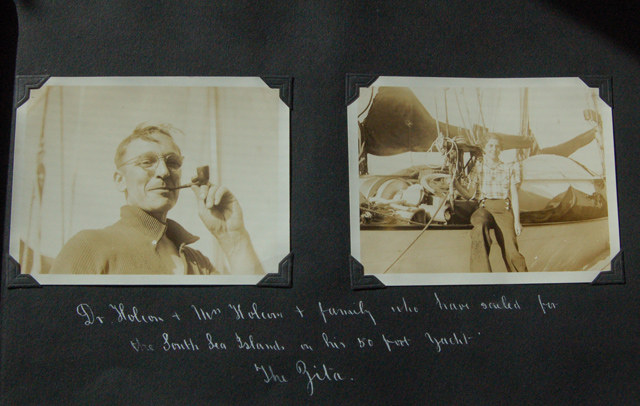 So the next time you're anchored out for the weekend — hey, whaddya know, the forecast looks gorgeous for the next few days! — take a few minutes to greet your fellow anchorage mates. You just never know who you'll bump into!
Receive emails when 'Lectronic Latitude is updated.
SUBSCRIBE