Bond Exemptions for 2014 Puddle Jumpers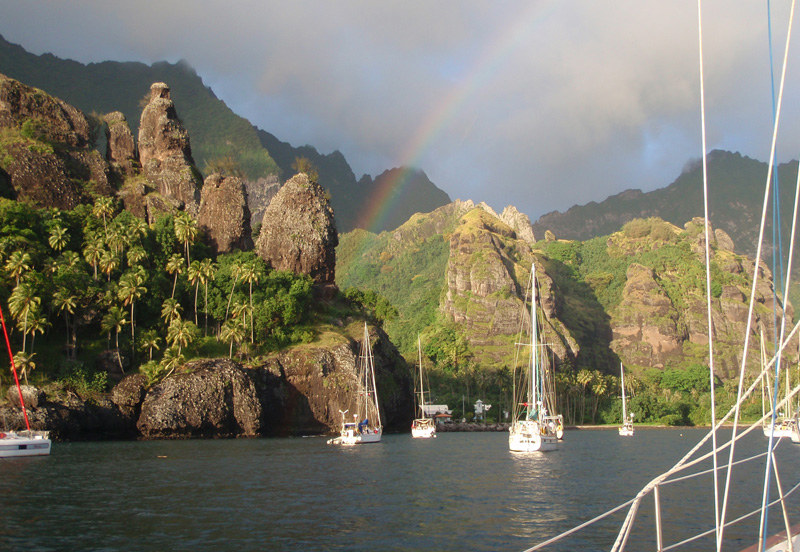 Without a doubt, the islands and atolls of French Polynesia comprise one of the most spectacularly beautiful cruising grounds in the world, making it high on the must-see lists of many cruising sailors. In addition, its people are generally warm and welcoming. But there's one factor in cruising there that most sailors find annoying: the requirement that all visiting (non-EU) sailors post a 'repatriation bond'.
That is, upon arrival all non-EU citizens must deposit in a Tahitian bank the cash equivalent of an air ticket to their home country. Even though such deposits are refundable in French Polynesian francs the day you clear out, this requirement has long been seen as a pain in the neck — and wallet. Not only do you have to tie up large sums of cash during your stay, but you often lose money on the currency exchange.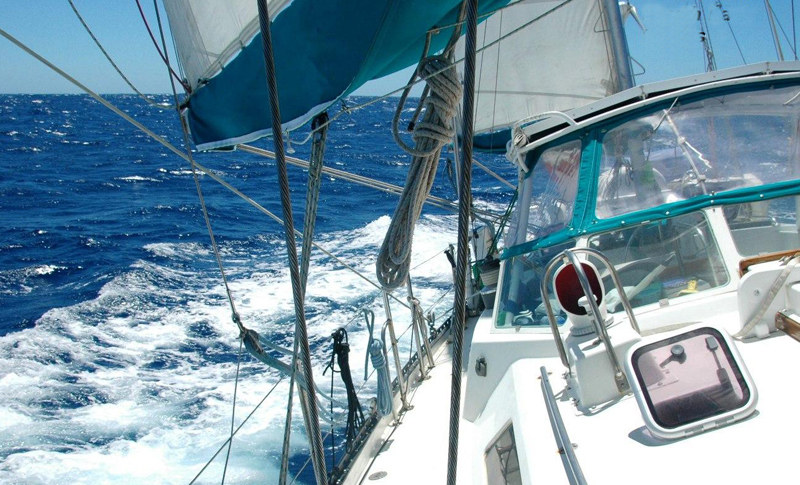 It's ironic that a territory so welcoming would have such a requirement — to our knowledge it's the only place in the world that has such a practice. But for French Polynesian authorities, the bond requirement serves as sort of an insurance policy, which could be utilized if you have a major medical emergency, get in trouble with the law, etc.
Thankfully, due to Latitude 38's long association with the annual Pacific Puddle Jump migration, we have worked out a bond-exemption package again this year at a very reasonable rate:
The Papeete-based agency Tahiti Crew Company is offering registered Puddle Jumpers a special package that includes clearance in and out of French Polynesia, the ability to purchase duty-free fuel beginning in the Marquesas, and repatriation bond exemptions for crew. (Again, EU citizens do not need bond exemptions.)
At current exchange rates, the package, including taxes, is $244 for two crew or $288 for four crew. (Registered boats are under no obligation to purchase this package of services.)
Latitude 38 Publishing simply facilitates the bond exemption deal. We are not in partnership with the Tahiti Crew Company, and we make no money from our efforts to facilitate this service. If you're curious, the 'payoff' for all that Latitude does for Puddle Jumpers — including facilitating such services and throwing send-off parties in Mexico and Panama (dates TBA soon) — comes from expanding our network of cruising friends, many of whom eventually send us reports and photos from cruising grounds all over the globe.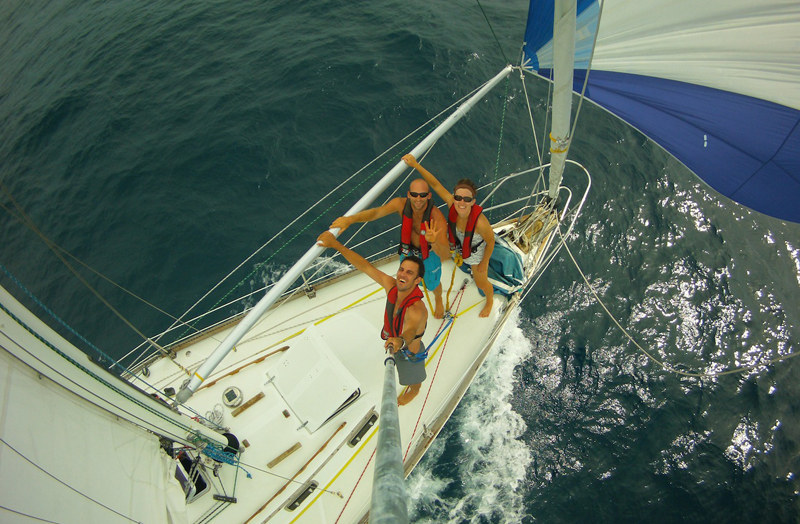 Look for lots of 2014 Pacific Puddle Jump coverage this spring and summer in the pages of Latitude 38.
Receive emails when 'Lectronic Latitude is updated.
SUBSCRIBE