Does the Boat Make a Difference?
About 10 years, ago we hosted a group of six folks for a charter aboard 'ti Profligate in the Caribbean.
The male in one of the couples spent most of his time on the phone doing business deals, while his wife, who wore a lot of sweatpants, did craft books.
"Those two aren't going to do much more sailing," I said to Doña at the end of the charter.
So it was much to my surprise when about five years later, the man and woman, and their three kids, showed up in St. Barth. It turns out they had chartered an Outremer 49, a very fast cruising cat, for two years. They started their cruise in the Eastern Med, and would eventually cross the Atlantic twice.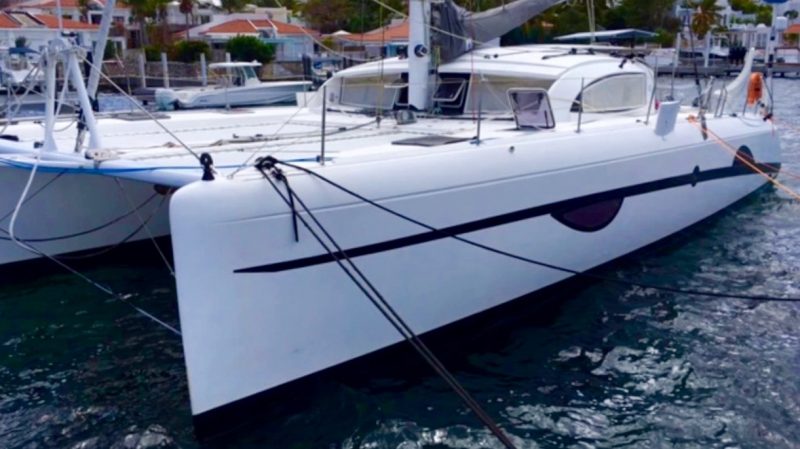 Then they flew to Thailand or somewhere nearby, where they chartered a couple of more cats, none of them anywhere near as fast or sophisticated as the Outremer, for another two years.
A few years later I spoke to the man again, and he told me how prior to chartering the first boat for two years, he'd obsessively researched catamarans for six months to find the 'perfect one'. But after four years of cruising, he and members of his family came to the conclusion that the kind of boat you cruise on really isn't that important at all.
"Moving forward, just about anything seaworthy would be fine with us," is basically what he told me. "The exact boat just isn't that important."
Mind you, this is coming from a very successful Silicon Valley guy, with a very smart wife and Stanford- caliber kids.
Interesting opinion. One I don't necessarily agree with, although I do think buyers of boats, particularly first-time buyers, often do obsess over the craziest, least important things.
Receive emails when 'Lectronic Latitude is updated.
SUBSCRIBE