Blast to Start on Wednesday
Ideal tropical sailing conditions are on tap for Wednesday's start of the Banderas Bay Blast, three days of socializing, fundraising and 'nothing serious' cruiser-style racing just outside of Puerto Vallarta. Co-organizer Mike Danielson reports that prior to this morning's net, 17 boats had signed up, with a total of about 30 expected.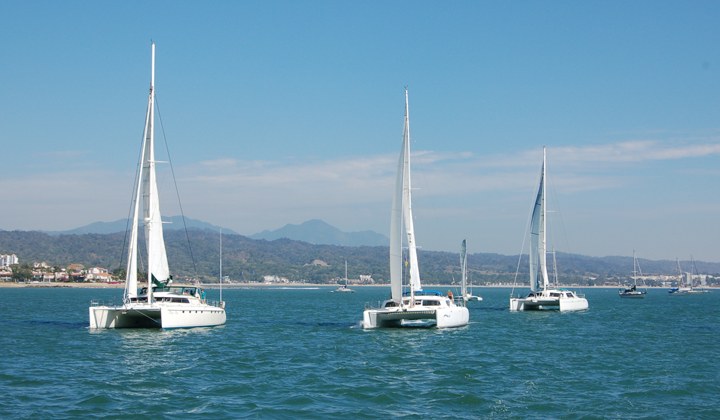 Those weary of expensive entry fees have nothing to fear, as the Punta Mita Yacht & Surf Club- and Vallarta YC-sponsored event doesn't have an entry fee. If that's not good enough for you, Raffa and the folks at the Nayarit Riviera Marina will be hosting the entire fleet for free on Wednesday night. And lifetime yacht club memberships in the Punta Mita Yacht and Surf Club are only $1 — but are only available to those who sail to Punta Mita.
The Blast schedule is as follows:
Wednesday: Start off either Punta Mita or Marina Paradise for either an 8.8-mile spinnaker run or a 5.5-mile reach to the finish line off the Nayarit Riviera Marina. Big time socializing and water balloon dropping will follow at the Sky Bar, dinner will be at any of the great street taco stands in wonderful La Cruz, and the night will be wrapped up with live music and dancing at former cruiser Philo Hayward's Music Studio and Bar.
Thursday: The course is 8.8 miles to Punta Mita, to be followed by the annual reopening of the Punta Mita Yacht & Surf Club, which, the other 364 days a year, masquerades as the El Dorado Restaurant.
Friday: The last race of the Blast is also the Pirates for Pupils Spinnaker Run for Charity, an always delightful 13-mile spinnaker run from Punta Mita to Paradise Marina. The sailing is preceded by a pirate costume lunch at the El Dorado Restaurant, and the sailing will be followed by the traditional water volleyball in the Vallarta YC's pool.
By the way, scores of high school students from the American School in Puerto Vallarta will be attending the Pirates for Pupils luncheon, sailing on the boats, and raising money as part of a community service program. In addition, the Grand Poobah is donating $1,000 to the fundraiser on behalf of the participants in Ha-Ha 17. Ronnie Tea Lady administers the distribution of the funds, so every penny of it goes to a good cause.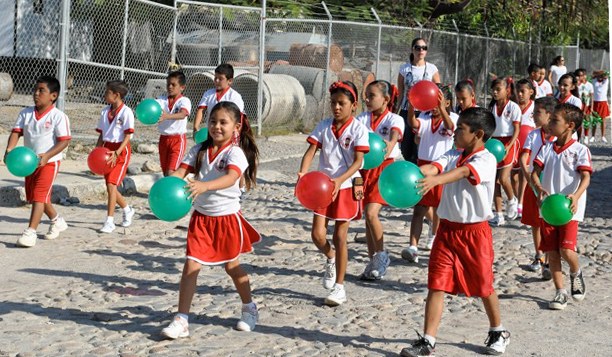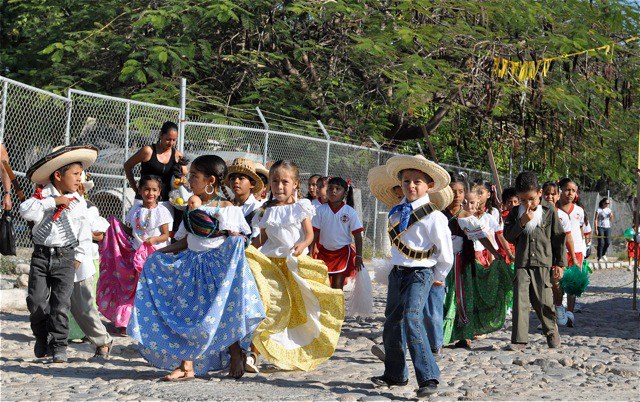 Entry is easy: Contact Mike Danielson on 22A prior to the Wednesday start, or just show up. Punta Mita Yacht & Surf Club scoring is simple: We pick the names of the winners out of a hat, and they get a free pizza at Philo's. The Vallarta YC scores things a little more traditionally. The only important thing is that you have a great time!
Receive emails when 'Lectronic Latitude is updated.
SUBSCRIBE