Bits and Pieces from Mexico
14 to 1!
The peso dropped to 14.2 to against the dollar last Friday. Cruisers were even getting a whopping 14 to 1 at ATM machines. In July, the peso was 11.5 to the dollar. In other words, the cost of cruising Mexico is 20% less than it was just five months ago.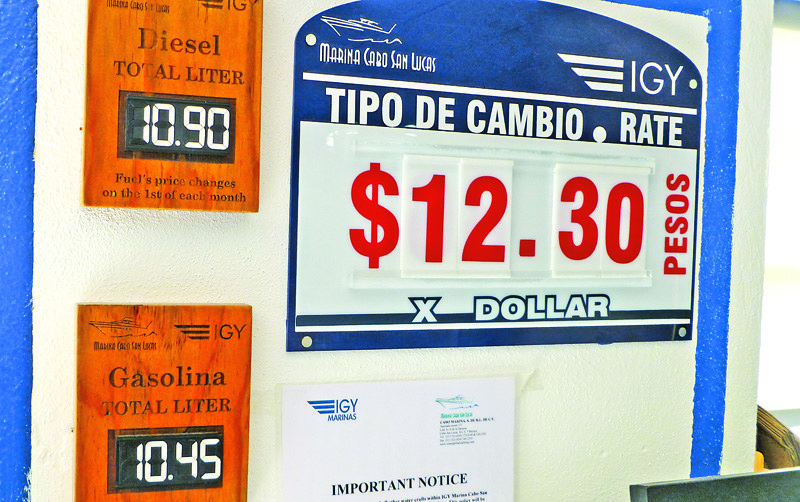 Tres Marias Prisoners Captured at Sea
Six prisoners who attempted to swim/drift to freedom from Mexico's Islas Marias Federal Prison, about 50 miles west of San Blas, were captured 60 miles south of the islands on Thanksgiving Day after they were spotted by a passing boat. The men had used plastic gas and water tanks, as well as wood planks, to stay afloat. It's unclear how long they had been drifting — probably two days — before they were spotted. As they were drifting parallel to rather than toward shore, they owe their lives to having been spotted.
Many cruisers in Mexico are familiar with the Tres Marias islands, as they are on the rhumbline from Cabo to Puerto Vallarta. As a few cruisers have learned, if you pass within the 18-mile restricted zone, prison officials will force your boat into port and give you and your boat a thorough search. Prisoners on the Tres Marias are not locked up, but rather live in small huts and are permitted to tend to small gardens. Some prisoners elect to remain on the tropical islands after their sentences have been completed.
Theft Attempt at San Blas
Guy and Carol Dean, '09 Ha-Ha vets aboard the San Francisco-based Seawind 33 Stray Cat, report that their catamaran was boarded while at anchor in the estuary in San Blas across from the Singlar Marina last week. The couple were ashore at the time. The thief or thieves were apparently warned of the Dean's return by an associate who whistled a warning signal from ashore. VHF radios, PFDs and tethers were found on the saloon floor, but only the dinghy ditch bag was taken. Unfortunately, copies of Guy and Carol's passports were in the bag.
The Deans say that the Port Captain wouldn't see the couple or take a report, but an assistant directed them to the Public Administrator's office on the other side of town. A very nice lawyer there expressed concern, and later showed up at Stray Cat, then in the marina, with two police officers and an interpreter. They took photos and a statement, and later presented the couple with copies in Spanish and English.
"All in all, we love Mexico, the Mexican people, and cruising," the couple write. "We're still a little wired by the theft, but we generally smile and go with the flow. The slower and more peaceful lifestyle is what we came down here for."
The Deans had anchored out because staying in the Singlar Marina — as they eventually did — cost them about $25 USD a night for a 33-ft boat. They thought it was a bit expensive considering there was no hot water or toilet paper in the restrooms and because they felt unsure of the facility's security. Another San Blas option would have been to anchor at nearby Matenchen Bay. Robin Kirkcaldie and Stephanie Mortensen of the Santa Barbara-based Bounty II Red Witch II tell us that's what they did for a week around the same time period, and found it to be a fabulous way to enjoy the historic city.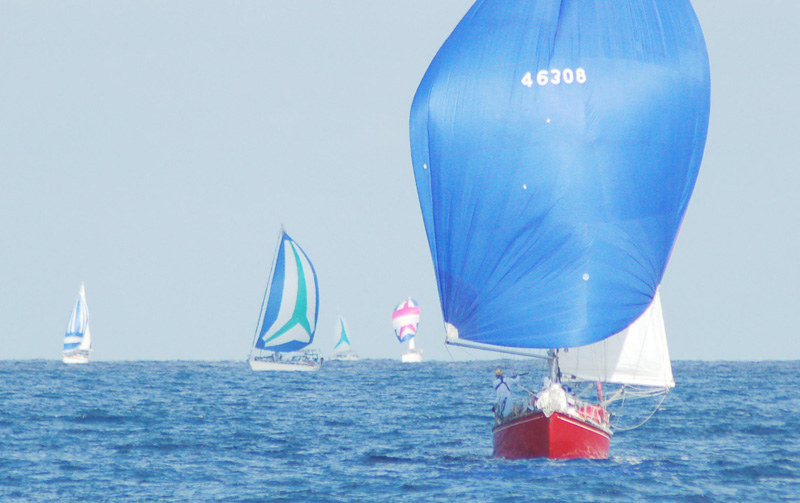 New Owners at Barra de Navidad
Speaking of marinas in Mexico, Rich and Sheri Crowe of the Newport Beach-based Farr 44 Tabu sailed all the way to Barra de Navidad right after the Ha-Ha and spent a night or two at Grand Marina. They were told that the marina, hotel and golf course had been purchased in early November, and that the operations were being reviewed. Hopefully, the new owner will review the marina rates, as the Grand Marina is another half-filled marina in Mexico that is far beyond the budget of most cruisers, which is why there are normally 30 to 50 cruising boats anchored in the nearby lagoon at the height of the season. Some marinas in Mexico — Cabo San Lucas is one — have dropped their prices significantly in an attempt to fill more slips with sailboats. We hope that trend continues, and think it would be in the best interest of many marinas.
As for Barra, the Crowes say that the waterfront restaurants were mostly closed, but otherwise Barra looks pretty much as it always has.
Uncommon Service With a Smile
Until you've been to Mexico, you have no idea what personal service can be like. The other day we pulled into the Pemex station in La Cruz to get a little gas for our motorcycle. The attendant checked the oil — normal procedure at a Pemex station — and found there was too much in the crankcase. When we started to extract it bit by bit by dipping a straw in and putting a thumb over the top end, the attendant would have none of it. He pulled out a small section of quarter inch hose that was attached to an open-ended plastic tube the size of an orange juice can. He then started sucking the very hot and stinky oil out of the crankcase! Naturally, he didn't suck it all the way into his mouth, but it got within half a inch. Mind you, we didn't ask him to do it, he just did it. And with a smile, too.
The Banderas Bay Blast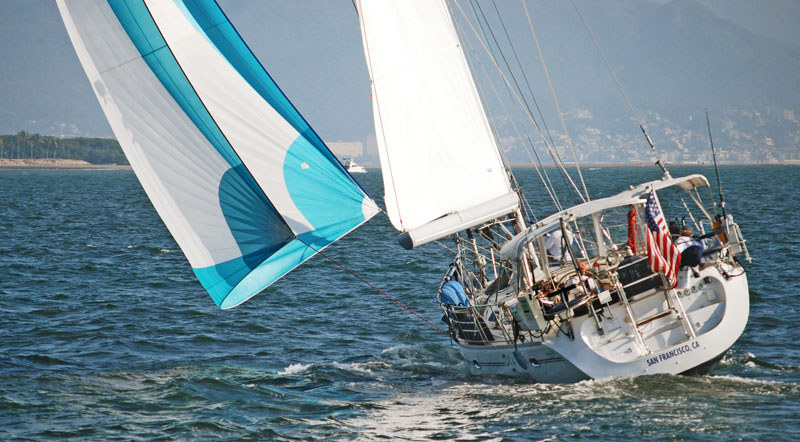 The Banderas Bay Blast, a free and nothing serious Ha-Ha-style three-race fundraiser for local charities will be held Wednesday, Thursday and Friday of this week. (Yes, ignore the previous dates we published.) Thirty boats and a rollicking good time are expected at each of the stops — Paradise Marina, Marina Riviera Nayarit, and Punta Mita. Both Paradise Marina and Marina Riviera Nayarit are contributing free berthing while the fleet is in. The week wraps up with the Vallarta YC's bigger than ever Chili Cookoff for Charity.
Receive emails when 'Lectronic Latitude is updated.
SUBSCRIBE