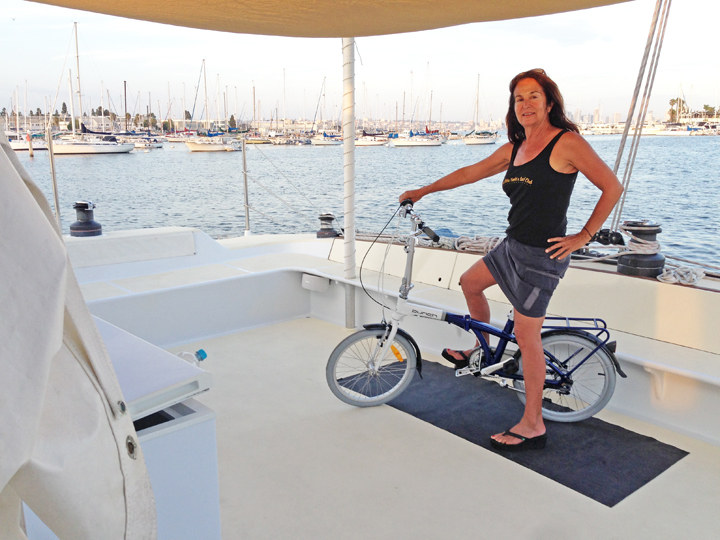 You know how happy kids are when they get their first bicycle? Yeah, well we're not sure any kid has been as happy to get a bike as Doña de Mallorca has been to get her first folding bike.
The Wanderer and Doña de Mallorca were in San Diego getting work done on Profligate for the better part of a month, and had a car for only two days. Frankly, we've once again found it's nice not to have a car. Cheaper, too.
You still need to get around, of course, and we've relied on two methods. First, the San Diego public transit systems, which for our purposes haven't been bad at all. The #28 bus runs from Shelter Island about every half hour to the Old Town Transit Center, from which you can catch another bus or trolley to just about everywhere you want to go — including Tijuana. Bus fares are $2.25 for each segment, so it makes a lot of sense to buy a monthly pass. It's only $18 a month for an old fart like the Wanderer, and a little more for younger folks.
(From the Old Town Transit Center, you can also catch the Surfliner train to L.A. and Santa Barbara, which is what the Wanderer does to see his kids. It's a nicer way to get to L.A. than driving on the 405 freeway.)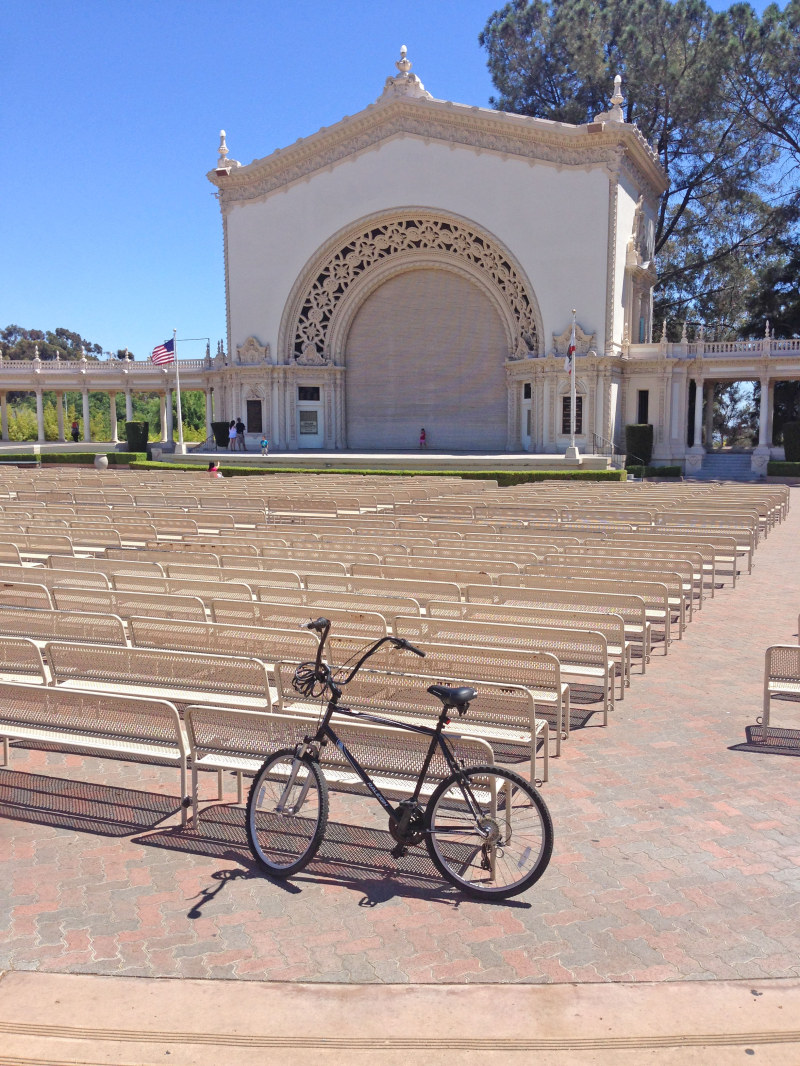 Our second way of getting around has been by bike. The Wanderer uses a full-size modified mountain bike, with a fat-ass seat and ape-hanger handle bars. From Shelter Island, it's a pleasant and easy ride to Downtown and the people-packed Gaslamp District or the 17 museums in beautiful Balboa Park. It's also a great ride north to Pacific Beach and La Jolla. Some of the sweetest riding is around the Mission Bay bike paths.
On occasion we've carried two full-size bikes around on Profligate. It's a little impractical even on the big cat, and much less practical on smaller boats. People do it, but it's not always easy.
In an effort to be more practical, the Wanderer surprised de Mallorca with a Punch Sailor 3 folding bike from West Marine. It cost about $600, which isn't cheap, but it's not only practical, it's a freedom machine. De Mallorca is a Monster of Thrift, so it took us two days to convince her not to return the Punch for the less-expensive model. "Think long term and quality," said the Wanderer.
De Mallora finally accepted it, and reports that she spent three hours yesterday having a great time riding it. "I loooooooove my little Punch," she said.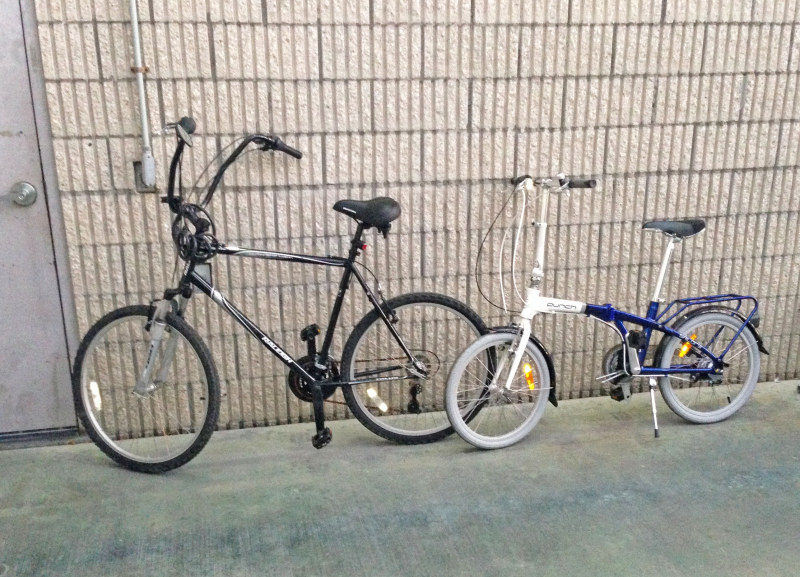 We'd like to hear your 'bikes on boats' experiences. What kind of bike do you have? Are you happy with it? In addition, if you've taken your bike cruising to foreign countries, tell us how well that has worked out. Remember to include a photo.
Receive emails when 'Lectronic Latitude is updated.
SUBSCRIBE