Big Sailing Weekend Coming Up
For reasons we'll never understand, many people choose to take long road trips over the Memorial Day Weekend, and invariably end up spending long hours in ugly, mind-numbing traffic. That's not our idea of fun. Instead, we urge you to spend a maximum of your weekend out on the water, decompressing from the pressures of the workaday world.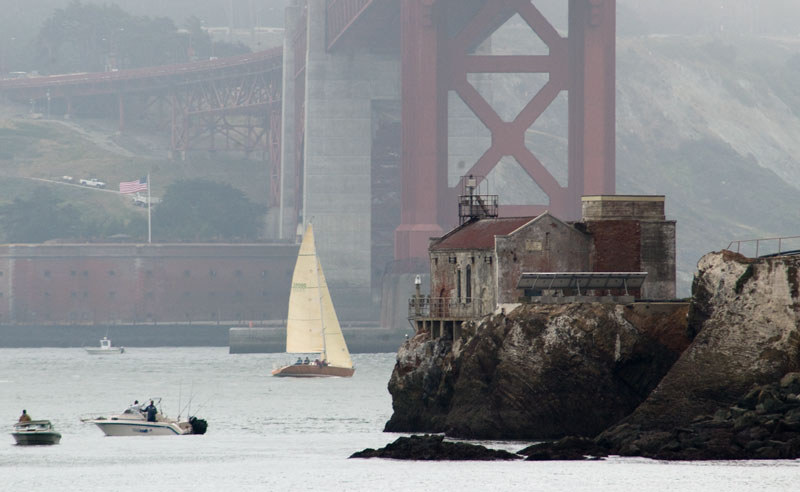 The weekend will actually kick off early with Friday's 11:00 a.m. start of the Spinnaker Cup from San Francisco Bay to Monterey, the first stage in the new California Offshore Race Week. "Twenty boats will compete for the title of 2016 California Offshore Champion," reports Encinal Yacht Club commodore Jim Vickers. "Fifty-five boats have entered the Spinnaker Cup, which is 32 more boats than last year. Twenty-nine boats are registered in the Coastal Cup, and 30 in the SoCal 300." The Coastal Cup will start on Sunday and serve as stage two, carrying the racers from Monterey to Santa Barbara.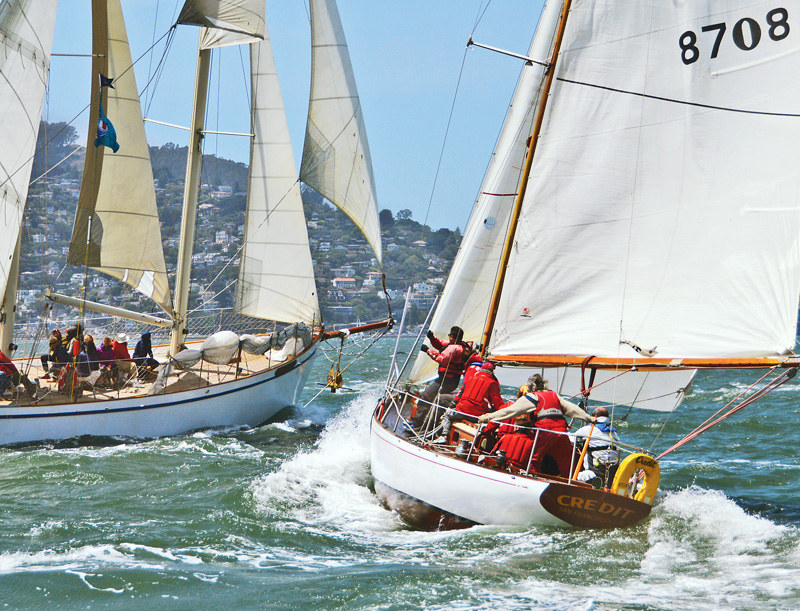 One of the best classic-boat-ogling opportunities of the year will take place Saturday, as the vintage Master Mariners Regatta fleet blasts around the Bay with all its canvas flying. If you're not lucky enough to be on board one of these meticulously cared-for beauties, you might just hang out along the edges of their Central Bay course to take photos and cheer them on. The usual route is from St. Francis YC north toward Sausalito, back to the Cityfront, east to Blossom Rock, north to Southampton Shoal, and on to the finish behind Treasure Island.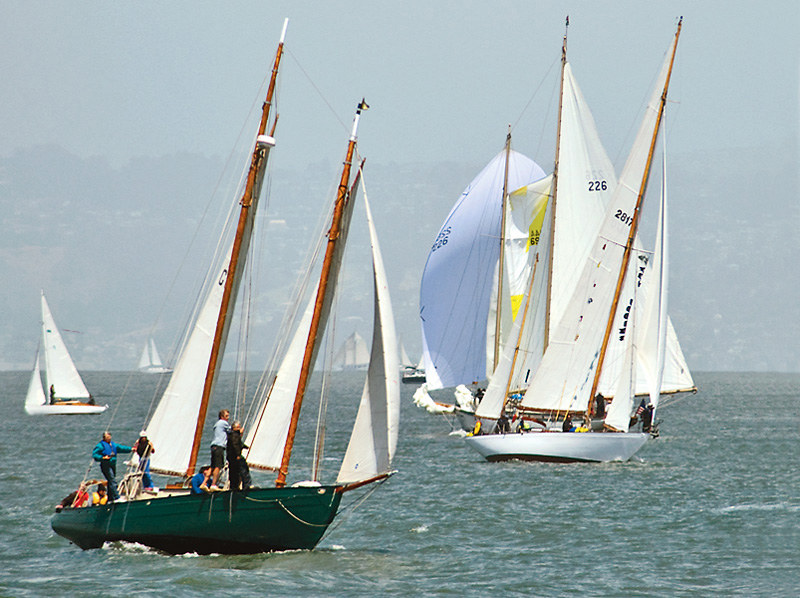 Wooden-boat shows are fun, but the place to grab great photos of these classic sloops and schooners is out on the water where the Central Bay breeze pushes them to their full potential. Whatever you do, though, please stay way clear of them. You wouldn't want your boat to get skewered by a bronze-tipped bowsprit. But if you get some killer shots, we'd love to see them.
For much more goings-on this weekend, see our Calendar.
Receive emails when 'Lectronic Latitude is updated.
SUBSCRIBE