Baja Ha-Ha Entries Top 150
More than 150 boats have paid up for the 21st running of the Baja Ha-Ha Cruisers' Rally, from San Diego to Cabo San Lucas, which starts October 27 with stops at Turtle Bay and Bahia Santa Maria. The deadline to enter is tonight at midnight, when the online registration form will close automatically.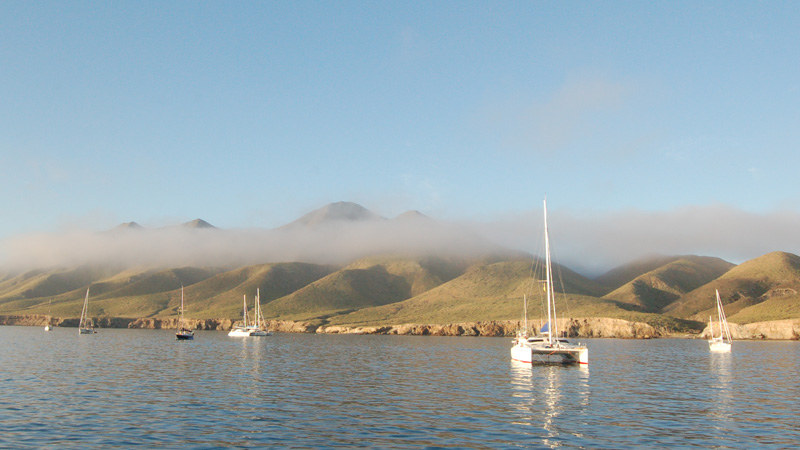 The number of entries is a pleasant surprise to the Grand Poobah. As some will remember, the Mexican IRS blundered terribly last year in the processing of foreign-owned boats in Mexico, a fiasco that gave the country a terrible black eye and scared the bejesus out of a lot of boat owners. As it turns out, it was a well-intended, albeit horribly executed element of Mexico's getting its act together. The effort was not actually about seizing boats or even squeezing money out of foreign boat owners. It was about getting a comprehensive accounting of which boats were in their country.
That screw-up has led to new Temporary Import Permits and changes in various regulations. As we've written before, we strongly encourage people not to apply for their TIPs and tourist visas until early October, giving Mexico as long as possible to get their program straight. The new TIP procedure alone is going to eliminate almost all of the confusion and heartache that was caused last year.
What about Hurricane Odile? Although it's a little early to know for sure, we don't believe it will have much effect on the Ha-Ha, which doesn't start for another six weeks. We base this on the fact that in 1993 we did a Long Beach YC event to Cabo in which the fleet was temporarily held at Turtle Bay because a big storm — although not a hurricane — had devastated the Cape. We're talking about all water and electricity beyond the marina being lost, main roads being wiped out by walls of mud, entire golf course holes sliding into the Pacific, and much more. When the fleet pulled in a few days later, it was almost as though nothing had happened, as boaters can be so much more independent. But only time will tell.
Anyway, here's the most recent list of entries.
Receive emails when 'Lectronic Latitude is updated.
SUBSCRIBE