An August Regatta Preview
But First …
Before we look forward to August's regatta schedule, let us just take a brief moment to mention today's deadline to enter this Saturday's Encinal Regatta. This is the one where you sail out the Golden Gate to Point Bonita and finish down the Estuary at Encinal Yacht Club and a party there in Alameda. (The YRA used to call this one the 2nd Half Opener.) Lots of fun! But registration will close at midnight tonight. Learn more and sign up on Jibeset.
The Estuary Extravaganza, a three-race production of three Alameda yacht clubs (Island, Encinal and Oakland), will follow this Sunday, July 30.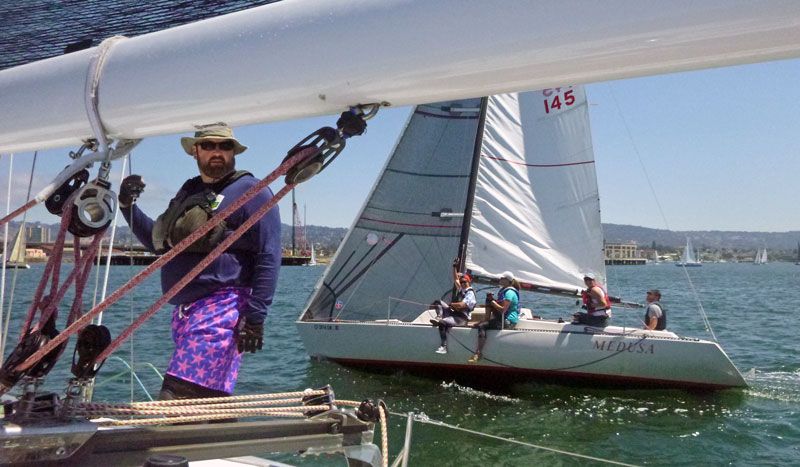 More from the Yacht Racing Association
Out on the ocean in August, the YRA and the Singlehanded Sailing Society will join forces to bring you the two-day Drake's Bay Race on August 5-6. Sail from San Francisco to Drake's Bay on Saturday, drop a hook, and race back on Sunday. Register for the SSS single- or doublehanded version here: www.jibeset.net/JACKY000.php?RG=T001366142, and/or for the YRA version here: www.jibeset.net/YRA000.php?RG=T008053350.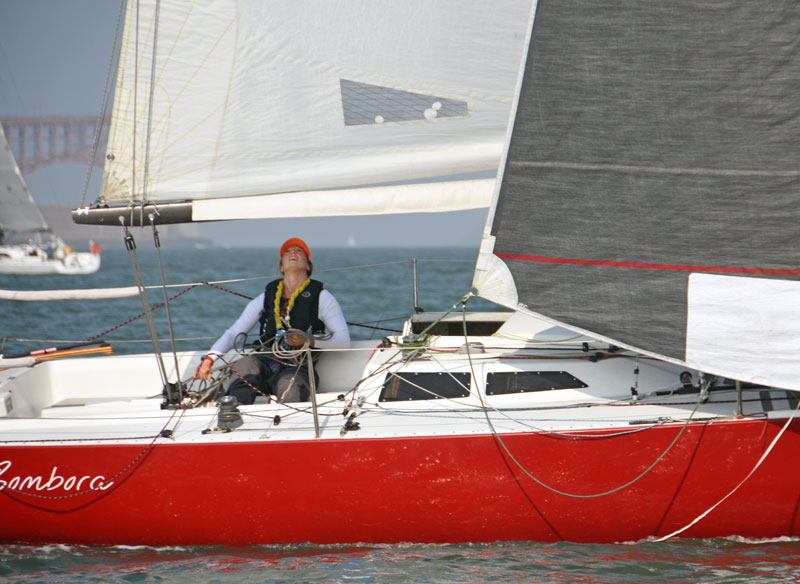 The second annual Bluewater Bash, a long-distance ocean race, will take place on August 19-20, with a skippers' meeting at 7 p.m. on Thursday, August 17. Note that the Bluewater Bash and the Drake's Bay Race have traded dates from the original schedule published in December.
Inside San Francisco Bay, the YRA will wrap up their In the Bay Racing series with two races on August 12.
More San Francisco Bay Area Regattas
On August 5-6, San Francisco YC's inaugural Wet, Warm and Windy Regatta invites J/105, J/88, J/24, J/70, Express 37, Express 27 and Olson 25 classes and other one designs with six+ boats. The club promises "two days of spirited racing on San Francisco Bay followed by warm-weather post-racing activities at SFYC."
US Sailing's Open Sailing Series will come to San Francisco Bay on August 11-13. Richmond, St. Francis and San Francisco YCs will run the races for iQFOiL, Formula Kite, Open Kitefoil, Wingfoil, ILCA, 29er, 49er, 49erFX, 470 and I420 classes. See www.ussailing.org/olympics/usopen.
Sequoia YC will host the five-race South Bay Championship on August 12-13. The overall winner will receive the South Bay Perpetual Trophy; the top Open 5.70 will win the Chispa Trophy.
On Sunday the 13th, Encinal YC invites mixed duos to compete in the Gracie & George (Gracie drives).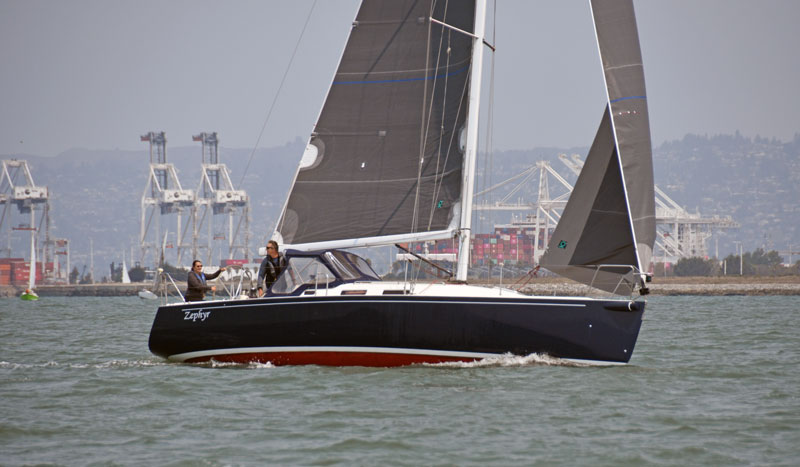 Then, on Saturday the 19th, Sausalito YC will run their Women Skippers Regatta. "Crews may be mixed, but no man's hand shall touch the helm while racing."
SFYC will host the Melges 24 Pacific Coast Championship on August 19-20.
At St. Francis Yacht Club
The Mercury Class will race the Joe Logan Regatta at StFYC on August 12. Update as of 8/4/23: This regatta has been canceled until next year (see Comment below).
Aldo Alessio, the StFYC's ocean race, will sail out the Gate on Friday, August 18, as a prelude to that weekend's Phyllis Kleinman Swiftsure Regatta.
The Ronstan Bridge to Bridge invites Hydrofoil Kite, Hydrofoil Windsurf and Wing sailors to race from the Golden Gate to the Bay Bridge on the evening of Thursday, August 24.
On August 26, StFYC will run a one-day pilot event of the Sailing Champions League in eight J/22s. The club vs. club fleet racing format is popular in Europe and Australia.
A Few Away Games
Hood River YC in Oregon invites sailors to dare the Double Damned, a run from Cascade Locks to The Dalles on August 5.
Stillwater YC in scenic Pebble Beach will host the Santanarama on August 5-6.
The 50th Anniversary Celebration Hobie Mile High Regatta will sail on Huntington Lake on the same weekend. Divisions for Hobie 16 A & B and Novice, Hobie 18, Hobie 20, Wave and Multihull Open are offered.
And Many More …
With so many fun events, both on the water and on the shore, we couldn't list them all here. Find many more in the Calendar section of Latitude 38, coming out next Tuesday, August 1. For an overview of the entire year, see the 2023 Northern California Sailing Calendar & YRA Master Schedule.
Receive emails when 'Lectronic Latitude is updated.
SUBSCRIBE