Auberge du Soleil . . . of St. Kitts?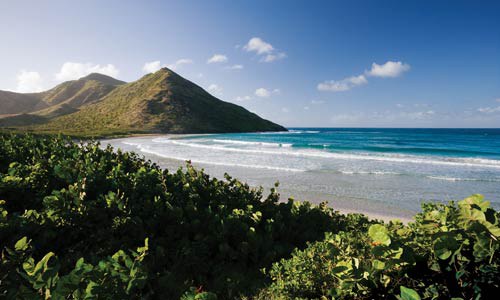 It's hard to believe, but through all the 1700s, the 5-mile by 15-mile island of St. Kitts in the northern part of the Eastern Caribbean had more trade with Britian than did the United States. Ever since, however, the economic fortunes of the two countries have moved in dramatically different directions. The former has become a backwater relying almost entirely on a dying sugar trade, and the latter has become the economic locomotive of the world. But there's at least a minor change in the making.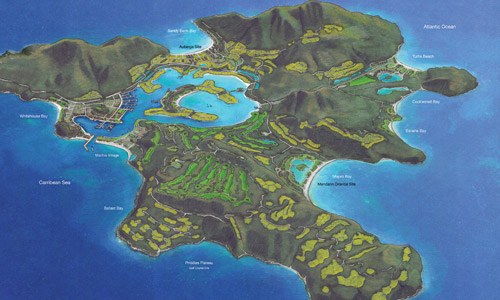 Some American companies are developing the nearly uninhabited and almost detached southeast third of St. Kitts that is separate from the main population centers on the other two-thirds of the island as a Dubai-style foreigner and tourist enclave called Christophe Harbour. It will feature over 2,500 acres that will include 10+ miles of coastline and elevations to 2,000 feet, shopping, condos, houses, a golf course, and of most interest to mariners, a huge marina in a natural bay with slips to accommodate even those of you with 350-ft boats.
The project is being developed by Auberge and Firesky Ventures, half of which is Auberge Resorts of — get this — Mill Valley. Northern Californians are probably most familiar with their Auberge du Soleil and Calistoga Ranch properties in the Napa Valley, as well as Esperanza in Cabo San Lucas. The head honcho of the giant venture, however, is J.B. Turbidy of Firesky, who is just the kind of guy you might bump into while having drinks with friends in St. Barth. In fact, that's how we met him.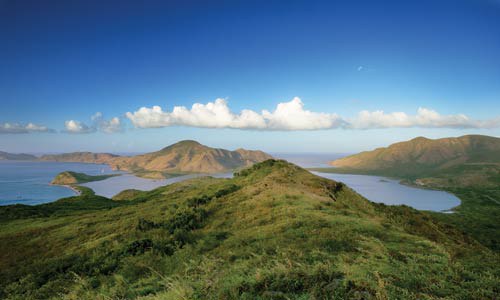 The youthful and entertaining Turbidy told us the development should open by the end of 2010, and that they've got great partners, among them the Mandarin Oriental Hotels and the Cipriani Restaurant in New York. Yes, this place is being developed as absolutely world-class, not for budget cruisers. Be that as it may, it never hurts to have a place that has all the parts and services needed by mariners — particularly one whose property provides a nearly four-mile long lee from the consistent easterly trades and is just two miles across 'the Narrows' from sleepy Nevis.
Fun facts: St. Kitts is named after Chris you-know-who, and locals are called Kittians. The island is in 'federation' with even smaller and more sleepy Nevis, which means "snow" in Spanish, and was given that name because it perpetually has a snow-like white cloud on its volcanic peak. Two hundred years ago, Nevis was known as "the jewel of the Caribbean," and St. Kitts, because it was the first Brit colony, was known as the "cradle" of the Caribbean. History class is now dismissed!
Receive emails when 'Lectronic Latitude is updated.
SUBSCRIBE