April Yacht Racing Preview
Northern California Regattas
St. Francis Yacht Club will host a Spring Fest for invited one designs, ORR and PHRF on April 10-11.
Berkeley YC's Wheeler Regatta runs April 10-11, with the YRA Summer Series kickoff on Saturday only. Sunday's race is a pursuit. Sign up for either or both on Jibeset.
Folsom Lake YC's Camellia Cup Regatta will be one day only this year, on Saturday, April 10, so that road warriors can go home that night.
The San Francisco ocean sailing season will open with the OYRA Lightship Race on April 17.
San Francisco YC invites Melges 24, Express 27, Etchells, J/70, J/24, Cal 20, Folkboat and Moore 24 classes to race in the Resin Regatta on April 17-18.
Sausalito YC will kick off their three-race Twin Island Series on April 24.
The Singlehanded Sailing Society will launch a new in-the-Bay singlehanded-only North Bay Race on April 24.
Island YC's Sadie Hawkins female skippers' race will race on the Estuary on April 24. The skipper shall identify as female; other crew may be male or female. IYC offers divisions for singlehanded, doublehanded and crewed; spinnaker and non-spinnaker.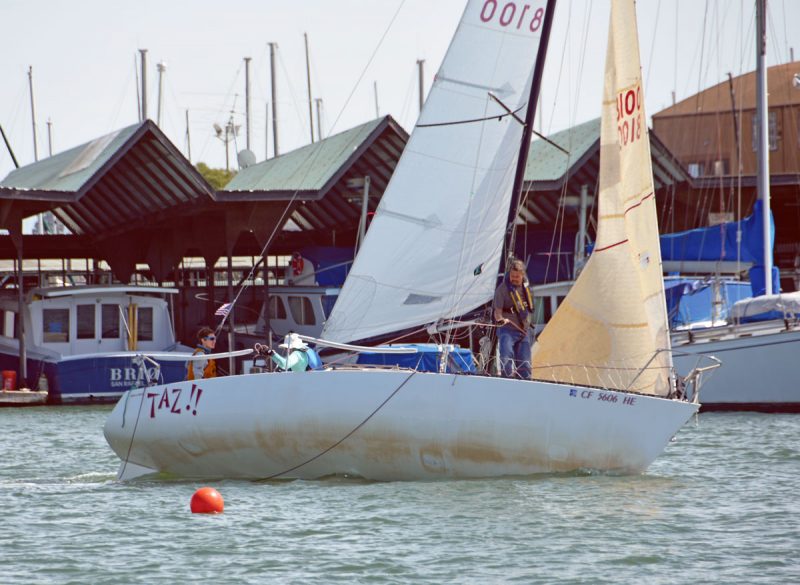 April Evenings on the Estuary
Encinal YC's Twilight Series will begin on April 9 and alternate Friday nights with IYC's Island Nights, which will start on April 16.
Oakland YC will run their Sweet 16 Series every Wednesday beginning on April 28. All three clubs are based in Alameda, with registration on Jibeset.
San Francisco Bay Beer Can Series
"Orange ya glad you live in the Bay Area?" is the rhetorical question posed by Corinthian YC. And the puns continue: "We can't mask our pleasure!" CYC is inviting racers to sign up for their Friday Night Races, beginning on April 9.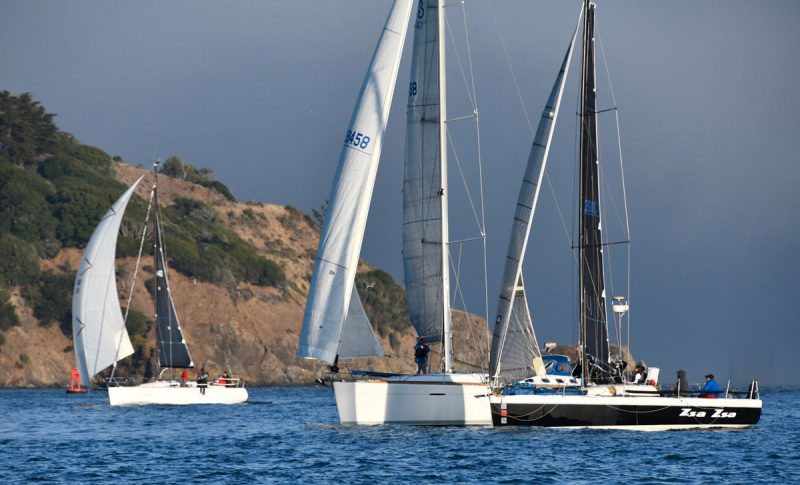 Berkeley YC is running races every Friday night April-September.
Sequoia YC's weekly Sunset Series begins on April 14.
"We will begin Tuesday team racing on April 20, and Thursday fleet racing on April 22," writes Sam Wheeler, fleet captain of the San Francisco Bay Vanguard 15 fleet. The boats launch at Treasure Island Sailing Center and sail in Clipper Cove.
South Beach YC's Friday night series will kick off on April 23.
Southern California Regattas
LAYC in San Pedro will reprise their Breakout Regatta Series, which debuted last year, with the first race on April 10.
The deadline to enter NOSA's 73rd Newport to Ensenada Race is 5 p.m. on April 8. The race will start on April 23.
Cancellations
The Bay Area Multihull Association had scheduled a Doublehanded Lightship/Duxship Race for April 3, but they've canceled that.
The El Toro Yacht International Racing Association, in conjunction with Richmond and Sausalito YCs, had tentatively scheduled the Bullship Race for April 10, but that is now off the table. Richmond YC, Lake Merritt, Lake Elizabeth and most private launching facilities remain (mostly) closed, so no spring regattas are planned for the El Toros.
In the Virtual World
On April 7, NOSA plans an online N2E seminar, at 7 p.m. via Zoom.
Encinal YC will host a racing rules and tactics webinar with Dave Perry on Thursday, April 8, 7-9 p.m. PDT. Register here by April 4 for $20, or thereafter for $25.
IYC will present an online skippers' meeting for the Sadie Hawkins Race combined with an Estuary racing clinic on Monday, April 19, at 7 p.m. See www.iyc.org.
As always, this is just a brief sampling. Many more events, both on and off the water, are planned than we can list here. Check out the monthly Calendar in Latitude 38, and the 2021 Northern California Sailing Schedule. Also feel free to note your favorites in the Comments section below.
Receive emails when 'Lectronic Latitude is updated.
SUBSCRIBE