"Angels Don't Always Travel by Air"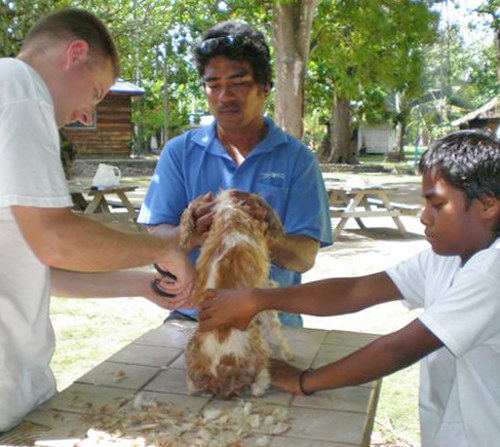 Robby Coleman forwarded us the following update from Mark Bult, the crewmember from NCL's Pride of Aloha cruise ship that offered to give Snickers, the little cocker spaniel abandoned by his owners on Fanning Island when their boat wrecked on a reef in December, a lift to Hawaii.
"After you left, Snickers didn't know what to do. I sat down, talked to him, and let him come to me on his own terms. Within 15 minutes, he was walking into my lap giving me a hug. I think that he knew we were here to help him and that his time on Fanning Island was over. He just wanted a friend to give him a hug and reassurance.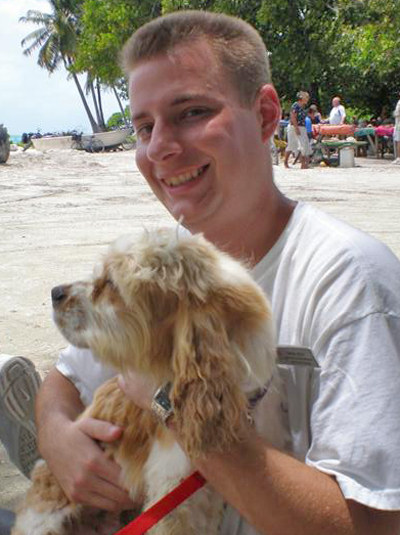 "He was a perfect rider on the tender. You could tell he has been at sea before. After the tender ride, we moved him into a temporary location aboard. He was so glad to be there! We petted him, fed him real dog food (he likes it a lot), and tried to keep the visitors to a minimum. The time it takes to warm up to everyone has decreased with each person. He got moved up to deck 10 on the bridge so now he is living like a VIP with constant attention — and he loves it!
"Thank you so much for all of your help. Really, we could not have done this wonderful deed without your help. I now know that angels don't always travel by air."
Now that Snickers is on his way to his new home, attention needs to be focused on Gulliver the parrot. It's not money or lack of a new home that's the problem in his case, it's that international law prevents the illegal trafficking of endangered species. Since his legband (which was removed recently) had no numbers, it's impossible to track his country of origin making his rescue seemingly impossible.
We have received word from Florence Hulihee, president of the Hawaii Aloha Parrot Association, that the Best Friends Animal Sanctuary, an international animal rescue organization, has taken on Gulliver's cause and are already mobilizing. For more on what they do, visit www.bestfriends.org.
Receive emails when 'Lectronic Latitude is updated.
SUBSCRIBE