An Unmanned Circumnavigation
Two weeks ago we launched the new, 'revamped' Latitude 38 Crew List page. Some sailors may wonder why we went to the weeks- (maybe months-) long effort to recreate and improve a page that was, in essence, already working. The story below, An Unmanned Circumnavigation, which appears in the September issue, is the reason; sailors connecting and going sailing together make the hard work worthwhile, and incredibly rewarding.
Every journey starts somewhere: The seed for a circumnavigation was planted for Barbara Euser when she read Joshua Slocum's Sailing Alone Around the World as a teenager; Kelly Gregory thinks she was born with the desire; and crossing the Pacific was on the top of Cristina Aggazzotti's long list of goals.
Latitude 38 helped make this crew connection in 2010. "When I was looking for crew to sail from San Francisco to Panama," said Barbara, "I checked the Latitude 38 Crew List and found Kelly, who had expressed an interest in long offshore passages." Kelly is a Sausalito sailor, and Barbara is a longtime Richmond Yacht Club member who has been living in Greece. Barbara continues, "Kelly and I sailed from San Francisco to Acapulco nonstop in April 2010. We discussed our dreams of circumnavigating during that passage. Since then we have kept in touch." Those dreams materialized in March 2021, when the duo set sail from Panama aboard Barbara's 1975 34-ft Bristol SV Islander, embarking on a global circumnavigation.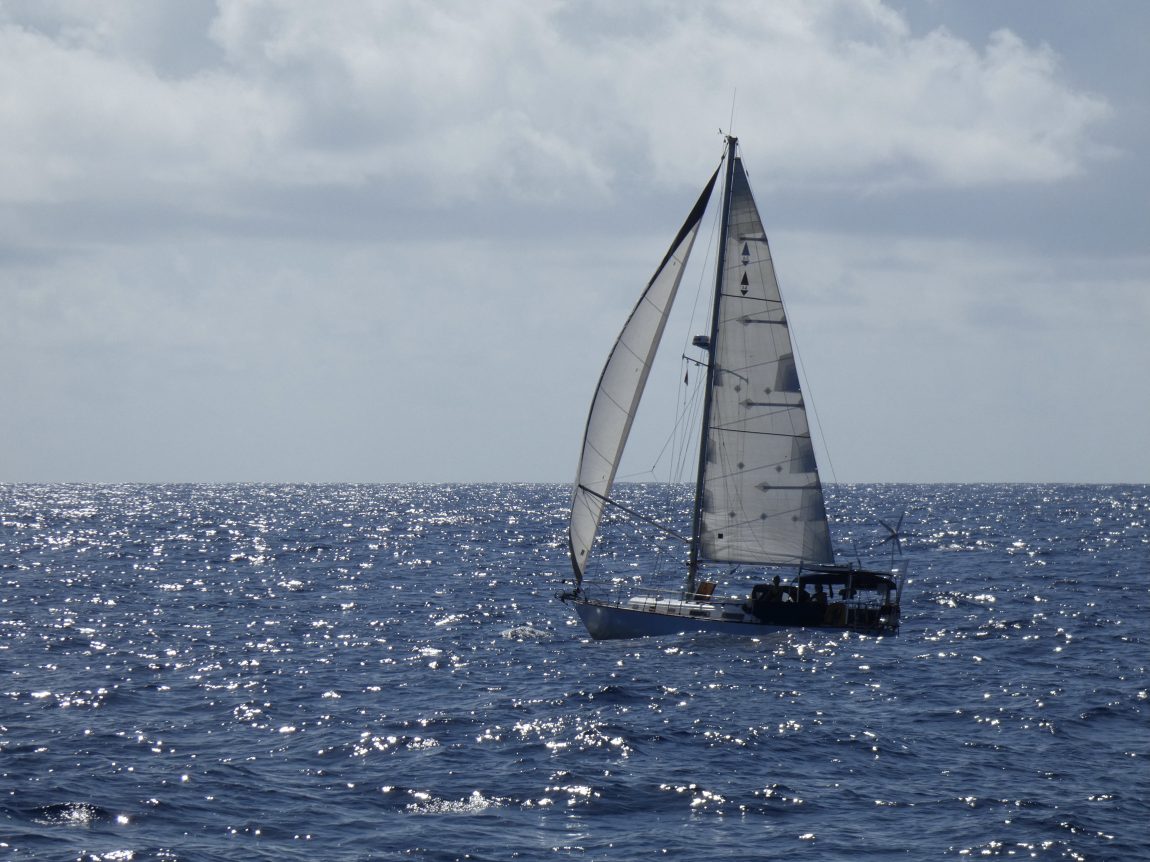 "Why do you go to sea?" the crew was asked. This question has been pondered and attempted to be answered by any sailor who heads offshore. The question is as vast as the ocean itself. For Kelly, "My friends say I am married to the ocean, and I think that's right. I am in love with the pulse of the tides and the flux of the swell, the unblinking horizon and the freedom of movement." For Cristina, "Being on a sailboat out on the open ocean, away from land and all its complicated distractions, reduces daily life and interactions to a contained environment. Although small, this compact world is very rich, providing countless challenges and learning opportunities across a range of disciplines, ample time and space for reflection, and merciless access and exposure to nature." And for Barbara, "It's about being able to travel unrestricted by roads and designated pathways, untethered to land. It's been a 50-plus-year goal to sail around the world."
Read more at Latitude38.com.
Receive emails when 'Lectronic Latitude is updated.
SUBSCRIBE