Sailing in his first Singlehanded Transpacific Yacht Race this summer, Greg Ashby was faced with the dilemma of what to do with his boat once he finished. His dockmate at Richmond's Marina Bay Yacht Harbor was very enthusiastic to crew for the delivery home but had no offshore experience. So Greg put his Wilderness 30 Nightmare up for sale in Hawaii. "Lookie-loos just wanted a cruising boat," he said. "My wife was leaving on a plane, asking me, 'What are you going to do?' I said, 'I guess I'm sailing back.'"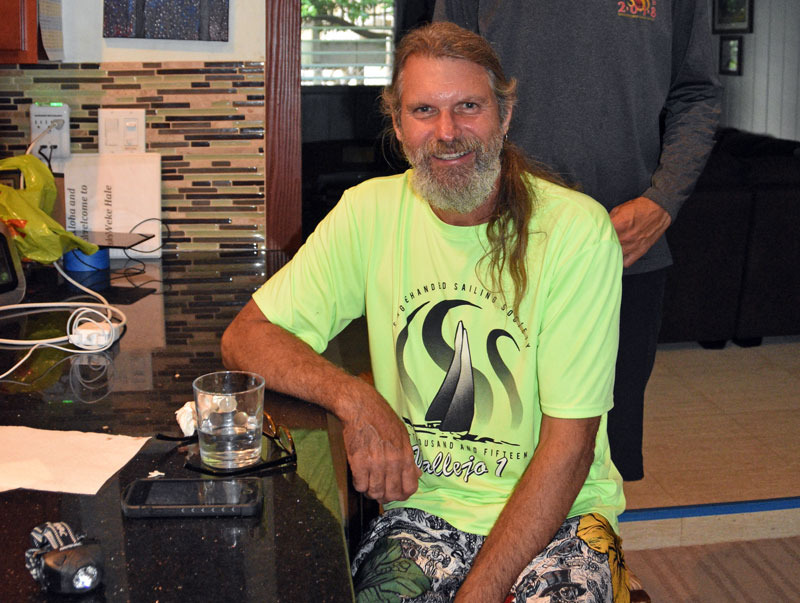 He provisioned with water given to him by race volunteer Dennis Maggard, whose Pacific Seacraft 37 Pamela was anchored in Hanalei Bay, food left over from racers who were shipping their boats back, and fresh food from the local store. His advice: "Bring more vegetables: Beans and rice got really starchy."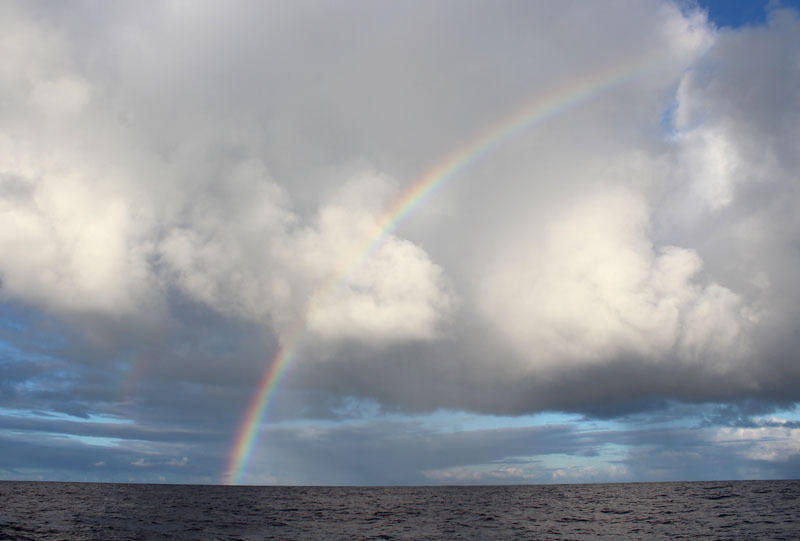 "It was a bash going to weather," he said. "I got a beating crossing the trades." Dolphins surfed his bow wake, and he saw a life ring — but no body. He downloaded GRIBs twice a day, and planned to tack under the Pacific High. But he could only get as far north as 35° — he kept getting headed south. "I'm going to run out of food," he thought. "My wife was calling, saying 'I'm missing you.' I got into a terrible state of mind; I didn't want to do this anymore. The High kept elongating. I contacted Commander's Weather.
"Then I rapped my head on some acorn nuts and lost it, yelling, screaming, carrying on. I went to sleep, ate, and got an email from Commander's Weather. 'You go here, here and here,' it said. That made perfect sense. I went up to 40°." He burned up 15-16 gallons of gas in his 6-hp 4-stroke outboard, motoring for 48 hours on half throttle, going about 5 knots. "Then the wind picked up, and I was sailing at 6-7 knots. The last 200 miles it was blowing like stink."
Greg found lots of traffic around Point Reyes, and called a couple of AIS targets. "Get their name or they won't answer," he advises.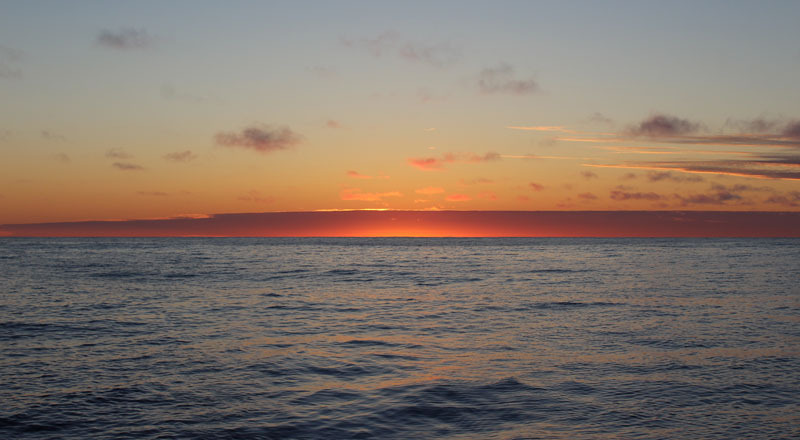 Nightmare's delivery took 21 days. By the time Greg arrived back in San Francisco Bay he enjoyed sailing again. The next SSS regatta was the Drake's Bay Race on August 18-19. He contacted SHTP fleetmate Tom Boussie, whose Capo 30 JouJou was being shipped back from Hawaii. "What the heck," he said to Tom, "I got a boat, let's do it."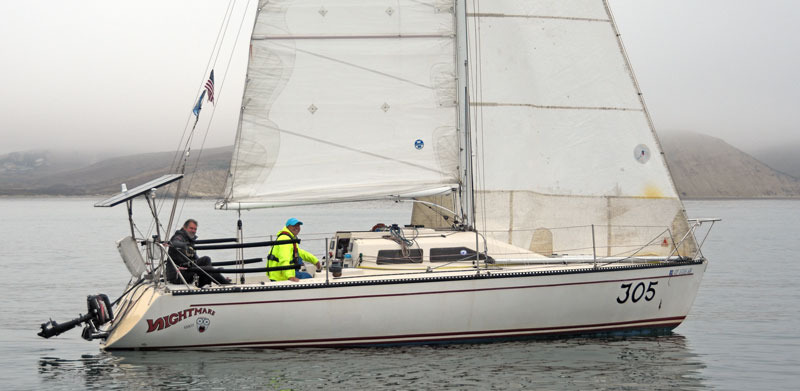 For Part 1, with reports from Cliff Shaw of Rainbow and Carliane Johnson of Kyntanna, see Sightings in the October issue of Latitude 38. We'll have more Tales of the Transbac in upcoming editions of 'Lectronic Latitude.
Receive emails when 'Lectronic Latitude is updated.
SUBSCRIBE