Airwego & Stray Dog Lost, Crews Rescued
"Looks like we'll be coming home sooner than we thought," wrote Mike and Cindy Miller in an email to friends last week. The Tacoma, WA-based couple had to abandon their McIntosh 47 Airwego on May 13 after she was driven up on a Samoan reef. As they explain, "We were entering a narrow pass through the reef on Savai'i, when we hit bottom and were picked up by huge sea swells and driven farther onto the reef. Needless to say, our boat is a total loss." They were rescued by several Samoans and the crew of Charisma, with whom they were buddyboating.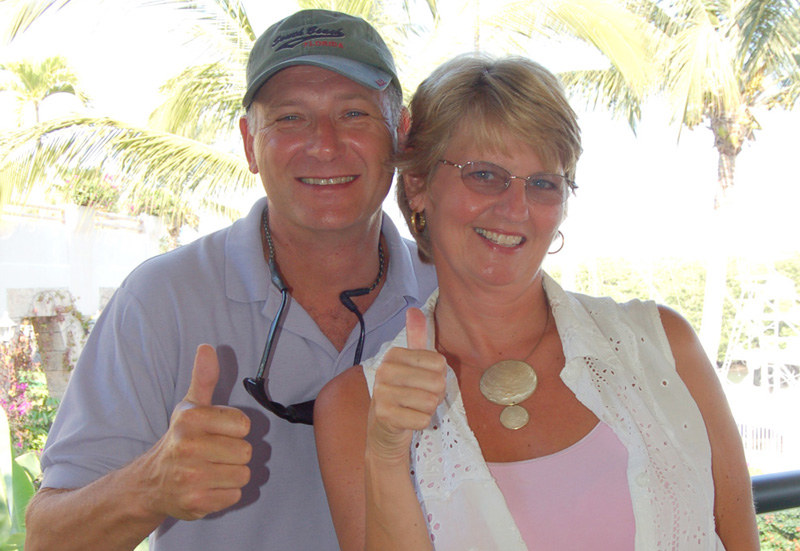 After doing the '07 Baja Ha-Ha rally, the Millers cruised Mexico for a season, then 'jumped the puddle' to French Polynesia in March of '08. They had intended to sail back home to Washington later this year via Hawaii.
Meanwhile, roughly 2,000 miles to the east, the crew of the British-flagged Westsail 32 Stray Dog began taking on water from yet-disclosed causes during the pre-dawn hours of May 12. Aboard were British skipper Robert William Marshall, 42, and his Taiwanese fiancée Yung-Ching Cheng, 29, who activated their EPIRB at 4:30 a.m. Through the efforts of the US Coast Guard's Joint Rescue Coordination Center (JRCC), the Belgian tanker Mineral Noble was diverted to the scene and rescued the crew before Stray Dog went down. They were carried aboard to Ecuador.
Mineral Noble got involved due to its voluntary participation in the USCG's AMVER system (Automated Mutual-Assistance Vessel Rescue System). "In a situation like this, it really shows why the AMVER system can play an important part in our search and rescue operations," said Lt. Miles Jenkins, a search and rescue controller with the JRCC. "The boat was in immediate danger, and we would not have been able to get there fast enough."
Receive emails when 'Lectronic Latitude is updated.
SUBSCRIBE