Additions and Clarifications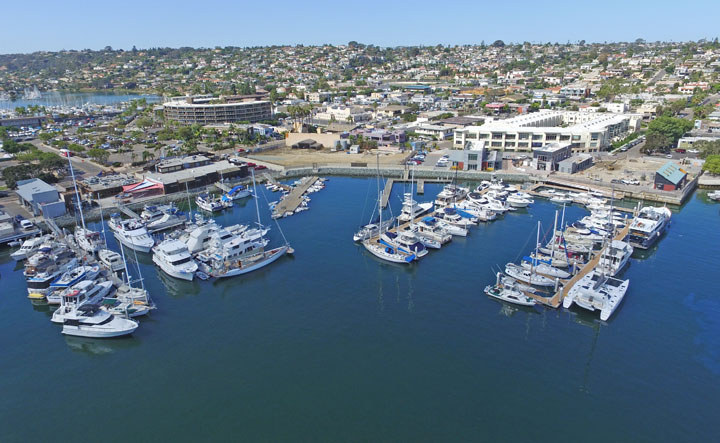 We have some additions and clarifications to our list of places for Ha-Ha skippers to keep their boats just prior to the October 31 start of the Baja Ha-Ha.
First, we've just been informed that Intrepid Landing Marina, in America's Cup Harbor, and thus right in the heart of the Ha-Ha pre-race action, has 230 feet of end-tie dock space available. This, of course, would be ideal for multihulls. The current rate is $1/ft/ night, but it doesn't have water or electricity. If they get water and electricity in, the rate will be $1.50/ft/night. The marina is right in front of the future home of Intrepid Boat Works boatyard. It will be run by Driscolls Boat Works, which is just a few hundred feet away. Call Max Maher right away at 619-269-7300.
Second, while the marinas in the main part of San Diego Bay are usually quite full, there is no harm is calling to see if they might have a slip open up at the last minute.
Third, reader David Rustigan of the Long Beach-based Cardinal Sin reminds us that there are also a couple of marinas in San Diego's Mission Bay. The marinas in the outer part of the bay have no height restrictions, while a bridge farther east will preclude most Ha-Ha boats from being able to reach the other marinas which, in any event, are on the small side.
Fourth, a reader whose name we have misplaced reminds us that sailors are permitted to anchor for free, for 72 hours, at Mariner's Basin in Mission Bay. There is no height restriction. If you have a bike, it's about a half-hour ride from there — we do it all the time — to the Ha-Ha Kick-Off Party site. Or you can Uber.
The San Diego Harbor Police have always been very supportive of the Baja Ha-Ha rally. They've once again set aside a free 'special event' anchorage for exclusive use by the Ha-Ha fleet. (Non-San Diego-based boats only please.) For a permit, you must call the Mooring Office (619-686-6227) with your Ha-Ha registration number from the fleet list on our website. The anchorage is located near Glorietta Bay, close to the Coronado (Island) Golf Course, and will be open to officially registered Ha-Ha entries October 1 through November 1.
For those getting to San Diego a little early, Bill Pattee of the Southwestern YC invites all Ha-Ha folks to join the 53rd Little Ensenada Race from San Diego to Ensenada on October 7-8. It's about a 60-mile race, followed by a fun race around Todos Santos Island the next day, and all kinds of festivities. We're hoping that we can do it again with Profligate.
The race has been growing in popularity since folks in Mexico have helped streamline the entry process for participants. Now, you don't even have to go online to get your paperwork done. We've done the Little Ensenada before and had a blast. This is a particularly good option for anyone wanting to start the Ha-Ha from Ensenada, which is not a bad idea for folks with smaller and/or slower boats, as it takes a big chunk out of the first leg. For further details, visit the Southwestern YC website.
In a totally unrelated matter that might still be of interest to cruisers, DJI, the leader in drone technology, has just announced the Mavic Pro, a huge leap in drone technology, in part because it folds up to the size of a water bottle. In the October issue of Latitude, which comes out Friday, we recommend the DJI Phantom 3 and take a look at the Power Egg for cruisers who are shopping for drones.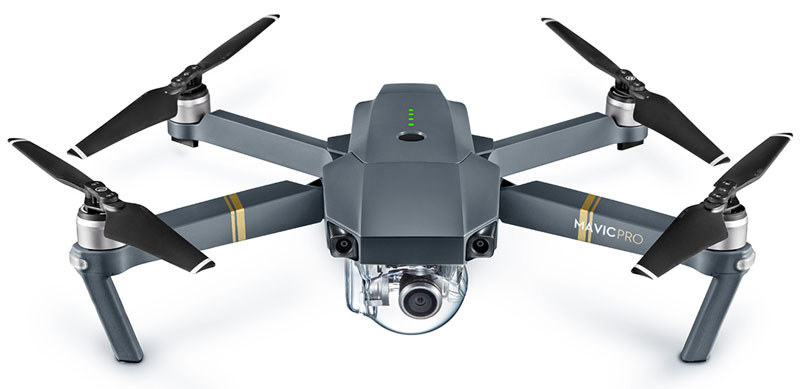 The Mavic Pro is a not only a game changer — it's much more portable than previous models, and has a range of four miles — it doesn't cost any more than previous models. It's just been announced, so we don't know when it will be available. It also means that before long models like the Phantom 3, which is what Latitude uses, are going to be cheap on the used market.
Receive emails when 'Lectronic Latitude is updated.
SUBSCRIBE