Accused Murderer/Boat Thief Charged
As reported earlier, members of the Central and South American cruising community have been closely following developments related to the disappearance of American sailor Don North in Panama's San Blas Islands. This case has been of particular interest to both sailors and Panamanian authorities because serious crime in those islands is very rare.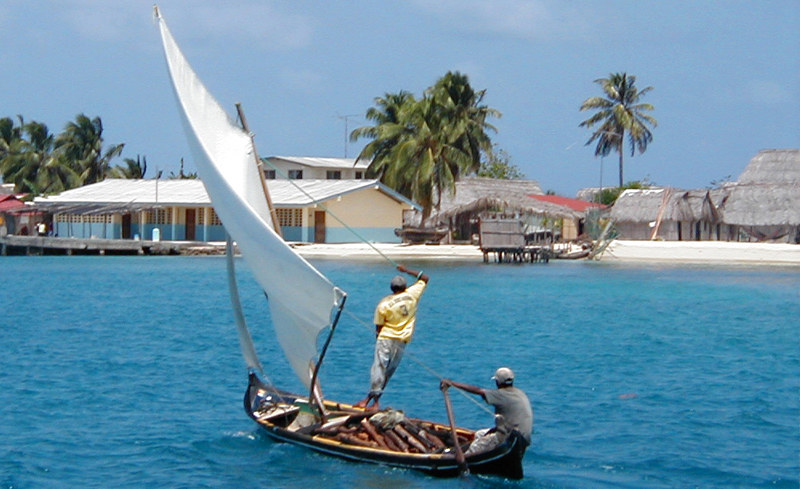 Reporter Don Winner of the online Panama Guide has been the main (English) source of info on this case. The following are excerpts from his report last Friday: "Panama's Auxiliary Prosecutor has documented sufficient evidence to formally charge the Spaniard Javier Martin in the murder of the American Don North. Don North was last seen in mid-January on Chichime island, in the Kuna Yala area, after having hired Martin to travel to Colombia.
"The investigation indicates they both sailed away on Don North's boat Windancer, but then three days later only the Spaniard returned. Panama's Auxiliary Prosecutor Dimas Guevara said although Don North's body has not been found and Javier Martin denied the charges, 'There are strong elements which link him' to the crime, including the discovery of the alleged murder weapon (a gun) hidden inside a television in the room in the hostel where Javier Martin was staying in Santa Fe in the Darien when he was arrested on 14 February 2011. In addition, Javier Martin registered in the hostel using both the name and credit card of Don North. Martin has also been accused for the murder of the Frenchman Jean Pierre Bouhard, who was found dead in Portobelo in February. (According to La Prensa.)
"There is literally a ton of evidence against Javier Martin in both cases. The case file in Portobelo for the murder of Jean Pierre Bouhard is now over 1,000 pages deep. One of the prosecutors told me they will be going for the maximum penalties in the murder cases, and there are also other charges against Javier Martin for the theft of two sailboats worth about $500,000 combined, weapons charges, fraud, clearing out banking accounts, etc. The quote was 'He will probably get 70 years or more — he'll die in a Panamanian prison.'"
Don Winner is an American whose residency in Panama predates the handoff of the Canal from the U.S. to the Panamanian government. Anyone heading to Panama should be aware of his excellent online news outlet, which reports on a wide variety of topics — most of them considerably more upbeat that this tragic case.
Receive emails when 'Lectronic Latitude is updated.
SUBSCRIBE