As 32 boats were making their way around a challenging in-the-Bay course that took the place of the Singlehanded Sailing Society's canceled Singlehanded Farallones Race (you'll find the report on the Stand Down Race in Wednesday's 'Lectronic), a handful of sailors made the trek out to the Farallon Islands, possibly in protest of the temporary suspension of ocean races, to honor those who had perished in them, or to just enjoy a day of mild ocean sailing. Two such couples were Gary and Nancy Ryan and Wayne and Karen Edney who sailed aboard the Ryans' Sausalito-based Hanse 341 'iliohale.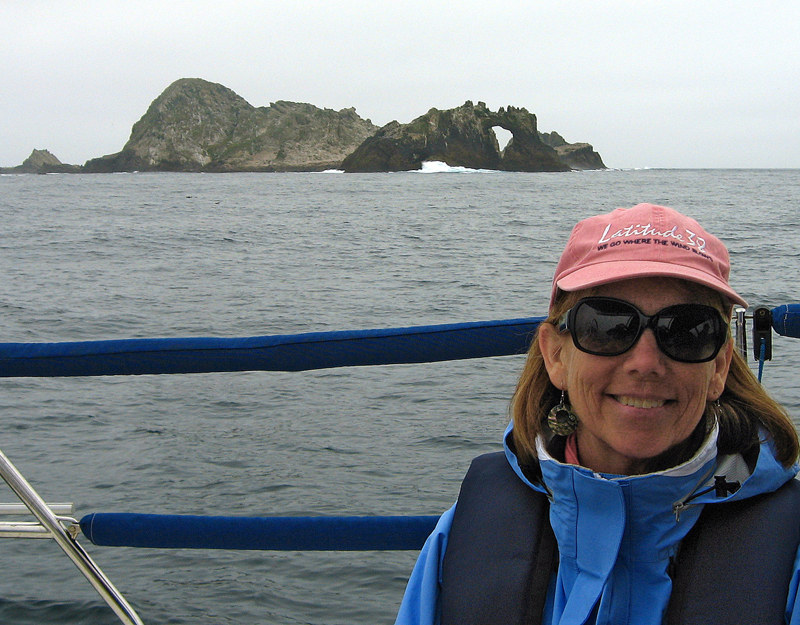 "We left around 8 a.m. on Saturday and, despite the gray skies, the conditions were amazing," writes Gary. "There was a very mild sea state and 6-10 knots of wind out of the southwest. We were able to lay the northern side of the island on a single close reach port tack — never done that before!
"We saw a couple of other boats heading to the Farallones. One was an Open 50 coming back with the spinnaker flying, and a J/130 that tied up to a mooring ball where they were met by the Farallones tender. Another boat was behind us but we never saw her name.
"Nancy and Karen insisted that we keep 90 feet below our keel despite the mild sea state. As we passed the Low Speed Chase crash site, we had a moment of silence to honor the sailors who lost their lives and to send good thoughts to the survivors. We dropped a rose in the water to pay our respects.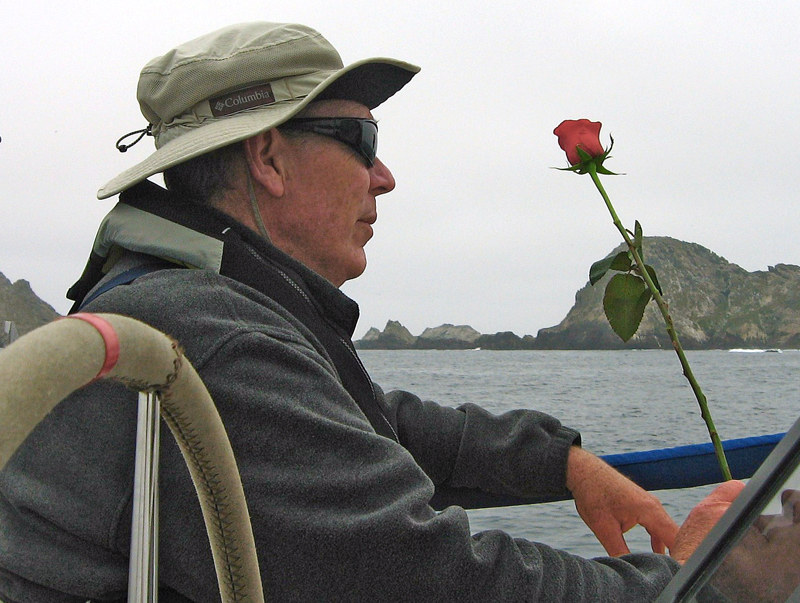 "We mostly flew our A-sail on the way back, and enjoyed the mild conditions. Winds dropped to three knots near the Lightship and stayed there until we got close to the Bridge, where it picked up to 25-plus out of the west. It's too bad the singlehanded folks weren't allowed to do their race — considering the winds we saw when we got back to the Bay, going around the Farallones may have been the safer course."
Receive emails when 'Lectronic Latitude is updated.
SUBSCRIBE